We've got an upper trough sitting over us – hence the storms yesterday. With temperatures rising we could well see another storm or two across our area this arvo – but then tomorrow we have a pool of much colder air moving up and across our region – and it looks interesting enough to warrant a post of its own. Here's the animation showing upper temps from now through Thursday morning – check that pool move up: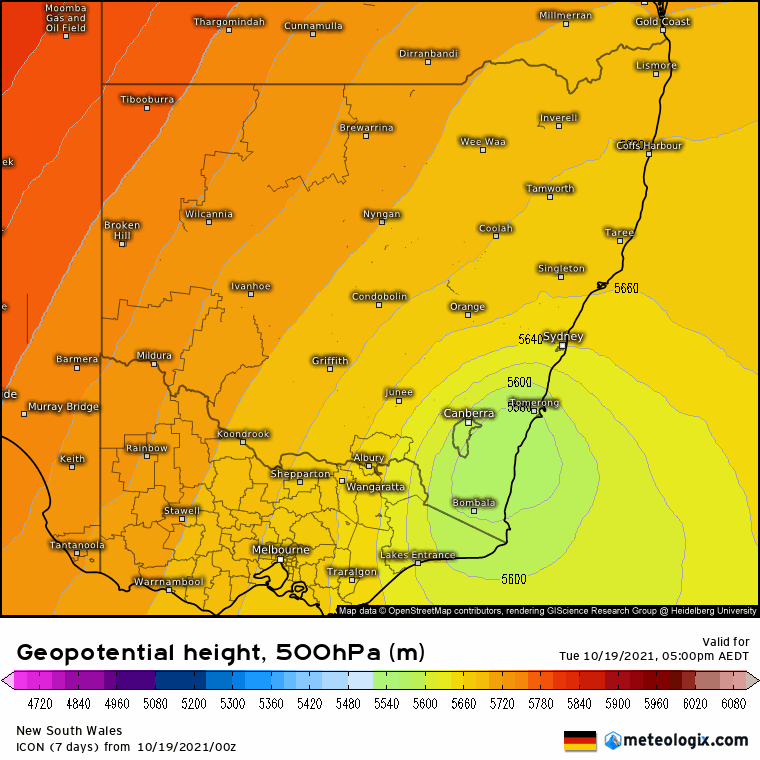 That even-colder air will further destabilise the atmosphere…so we should see a wider shower and storm outbreak tomorrow. Here's the forecast rain from today through Thursday – you can see the odd storm today but then a significant pick up tomorrow before it all clears away to more run of the mill showers: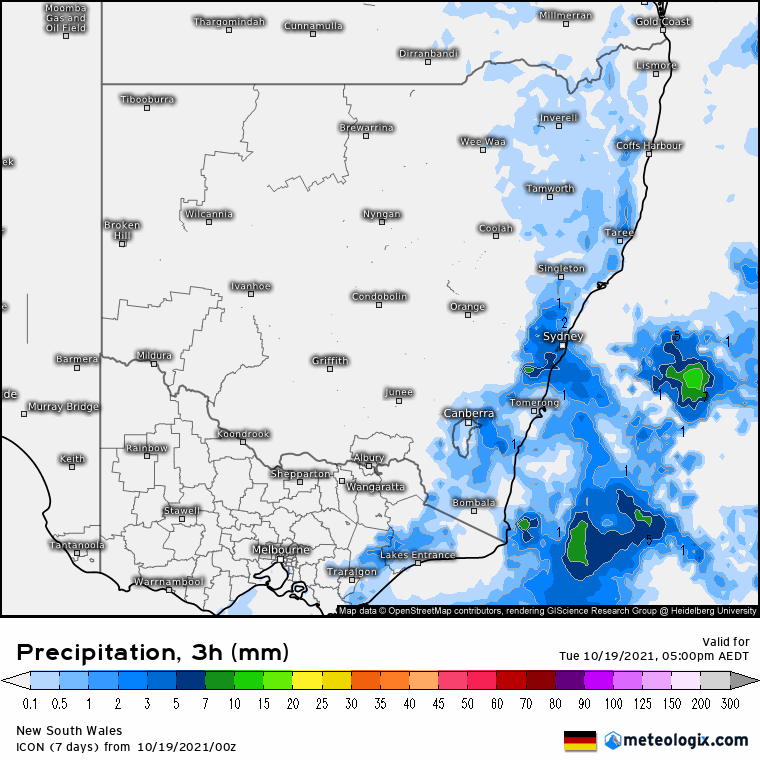 It's also worth checking the sig weather forecast – and you can see overnight fog clearing to showers and storms through the day: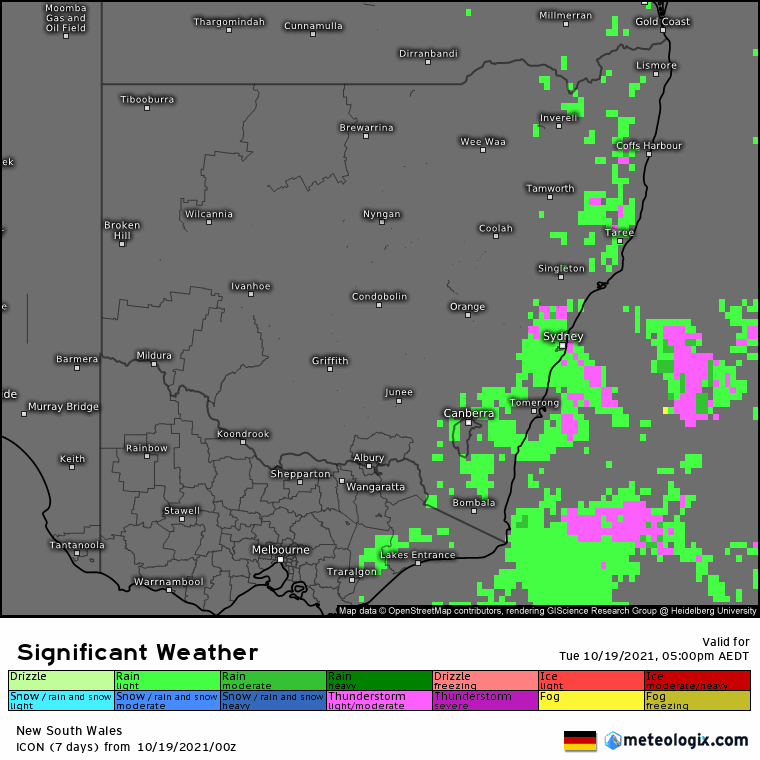 Likely to be some reasonable totals around as well – but don't place too much emphasise on exact locations…here is the forecast from one model – and others look similar: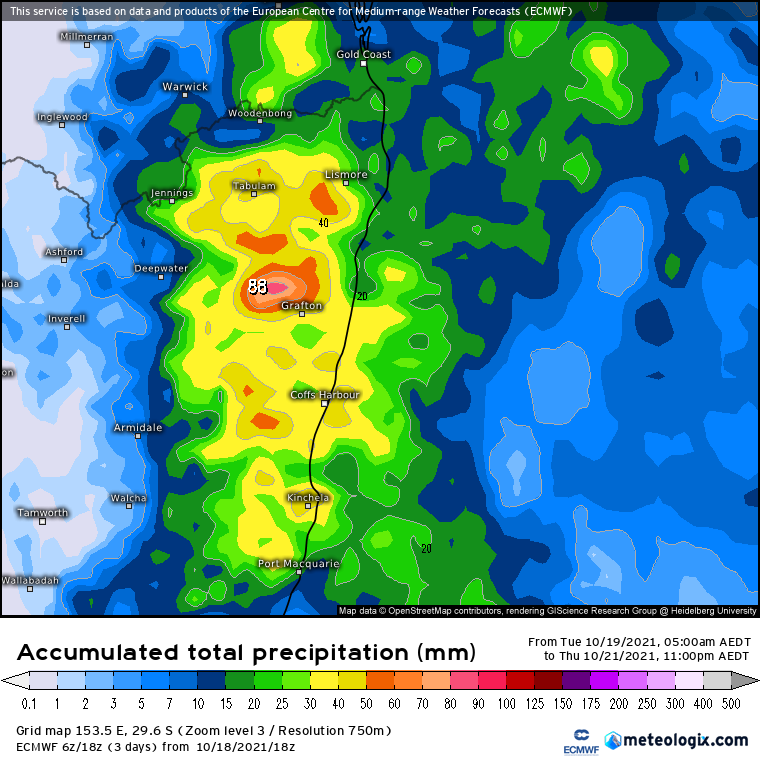 We'll see clearing showers late week before the next change moves through over the weekend, bringing more of the same…so we could see some good totals over the next 10 days. Here's the total rain forecast over that period from the EC model: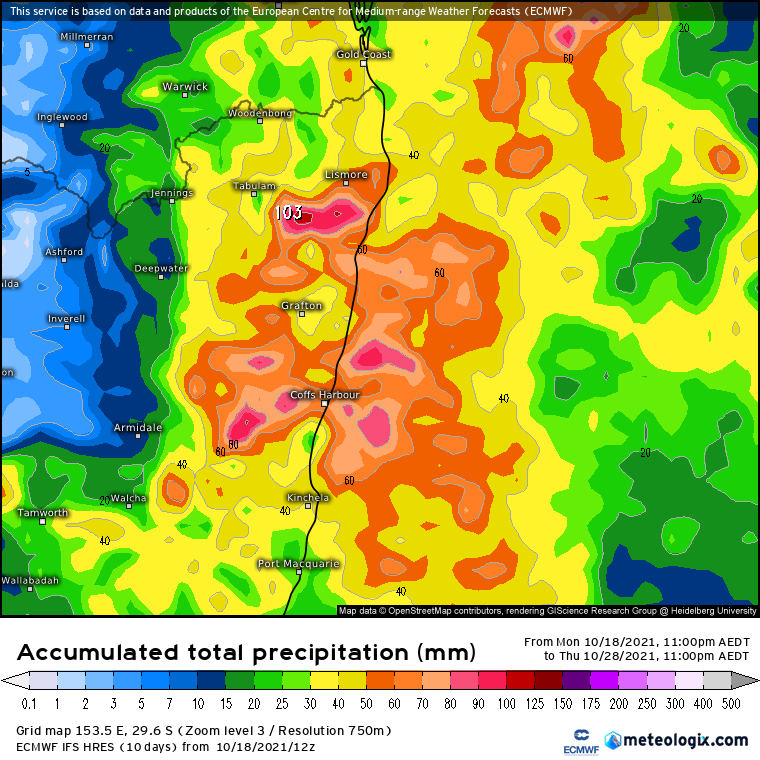 ….setting the scene for what looks like a wetter than average summer. Watching that grass grow!

Thanks: Kombu Wholefoods | Snapfrozen | Meteologix | Tropical Tidbits 🙂