We've got a developing upper trough (soon to develop into a fully fledged cut off low) well to our south west, and humid winds moving in from the Tasman and Coral Seas – and that means storms to come. You can see the pattern in the image below: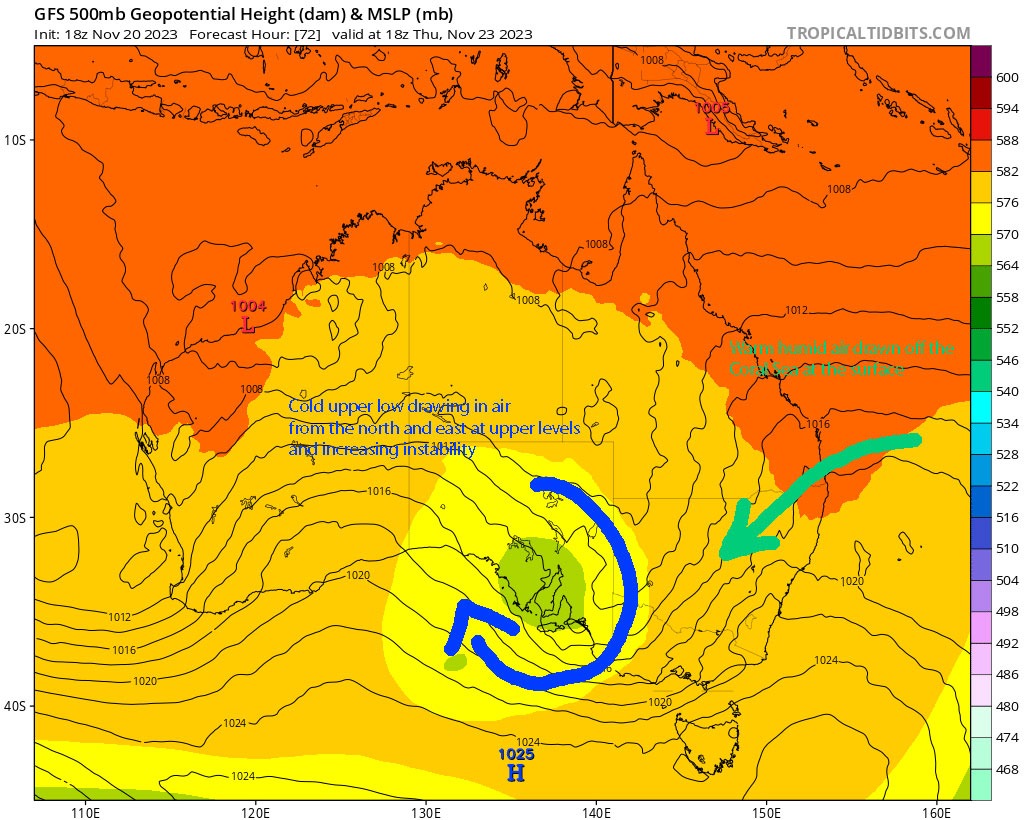 If that upper low was further north east we would likely see rain periods develop and some widespread bigger falls…but this one is likely to remain to our south west for the time being. It will increase instability and help draw in some deep humid air off the ocean…which when combined with morning sunshine will likely kick off some storms on the hills, with onshore showers also possible. Here's how it looks over the next few days at the surface and upper levels – you can see the cut off low develop through tomorrow: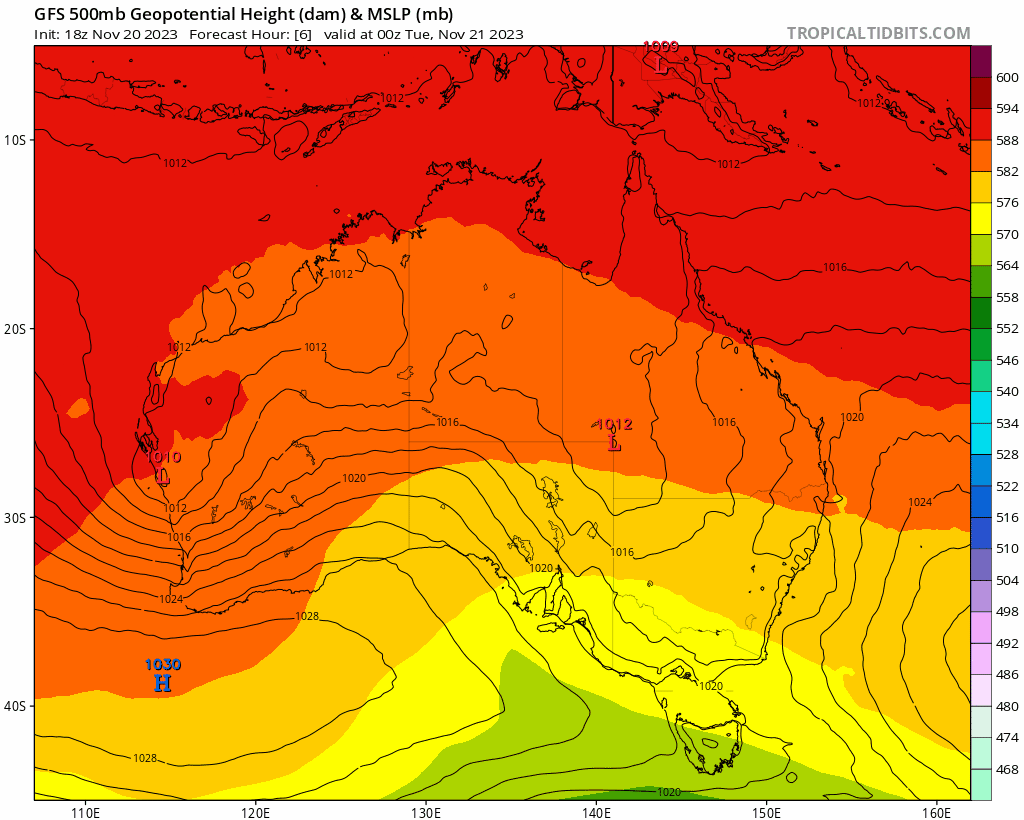 …and here is the resultant rainfall: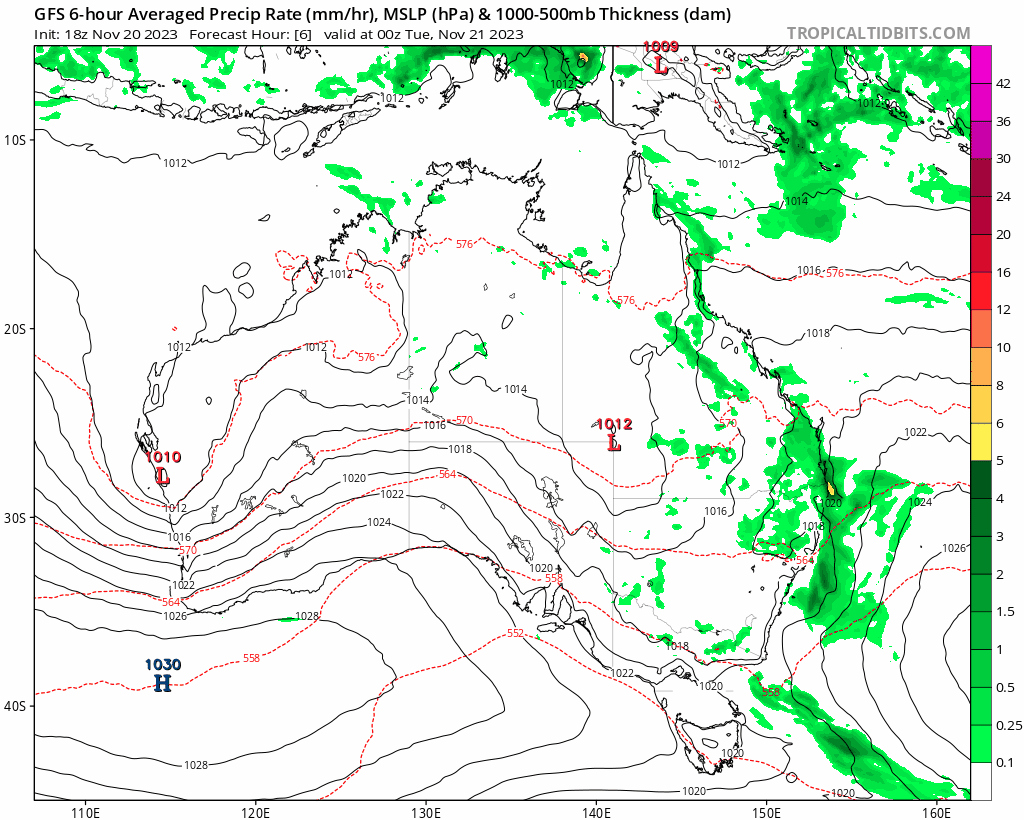 You can see showers and storms form each afternoon, with a clearing band moving through as a surface low develops towards the weekend and turns winds more westerly across our region. The storm forecast from the BoM for today highlights the storm risk, with a focus over the hills:
Thunderstorms will become more active about the ranges, slopes, and inland plains during the afternoon and evening, with a risk of severe thunderstorms. These storms have potential to bring localised heavy falls leading to flash flooding, damaging winds (gust >= 90 km/h), and large hail (> 2cm) during the afternoon and evening.
Total forecast rainfall over the next few days from the same model looks like this: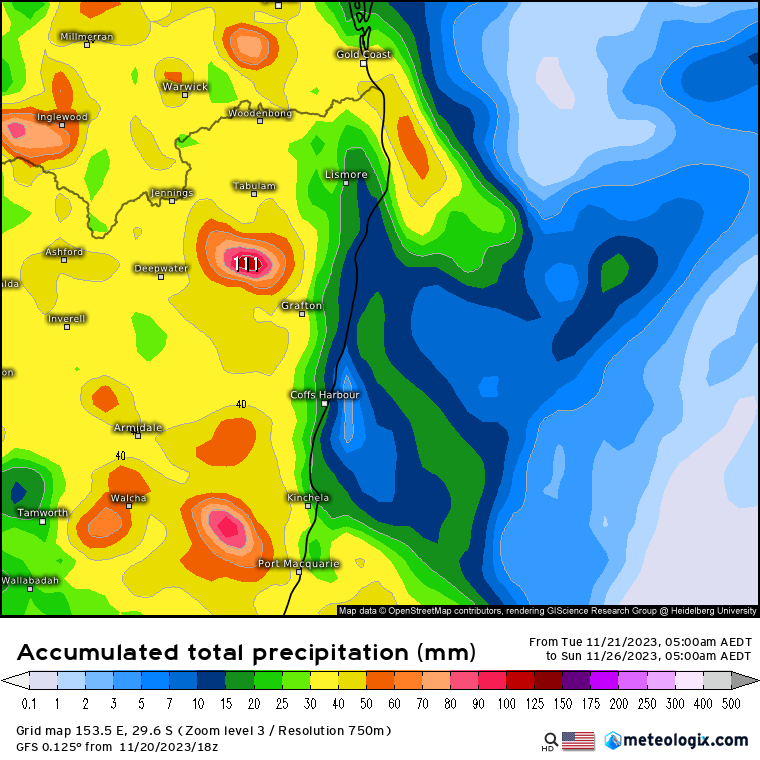 Worth noting that this is a lower resolution model so it averages out rainfall from showers and storms – some areas will likely see much higher totals, with other areas – particularly closer to the coast – see much less. The higher resolution BoM model is likely a better indicator of that wet / dry divide – these are the forecast totals through today and tomorrow: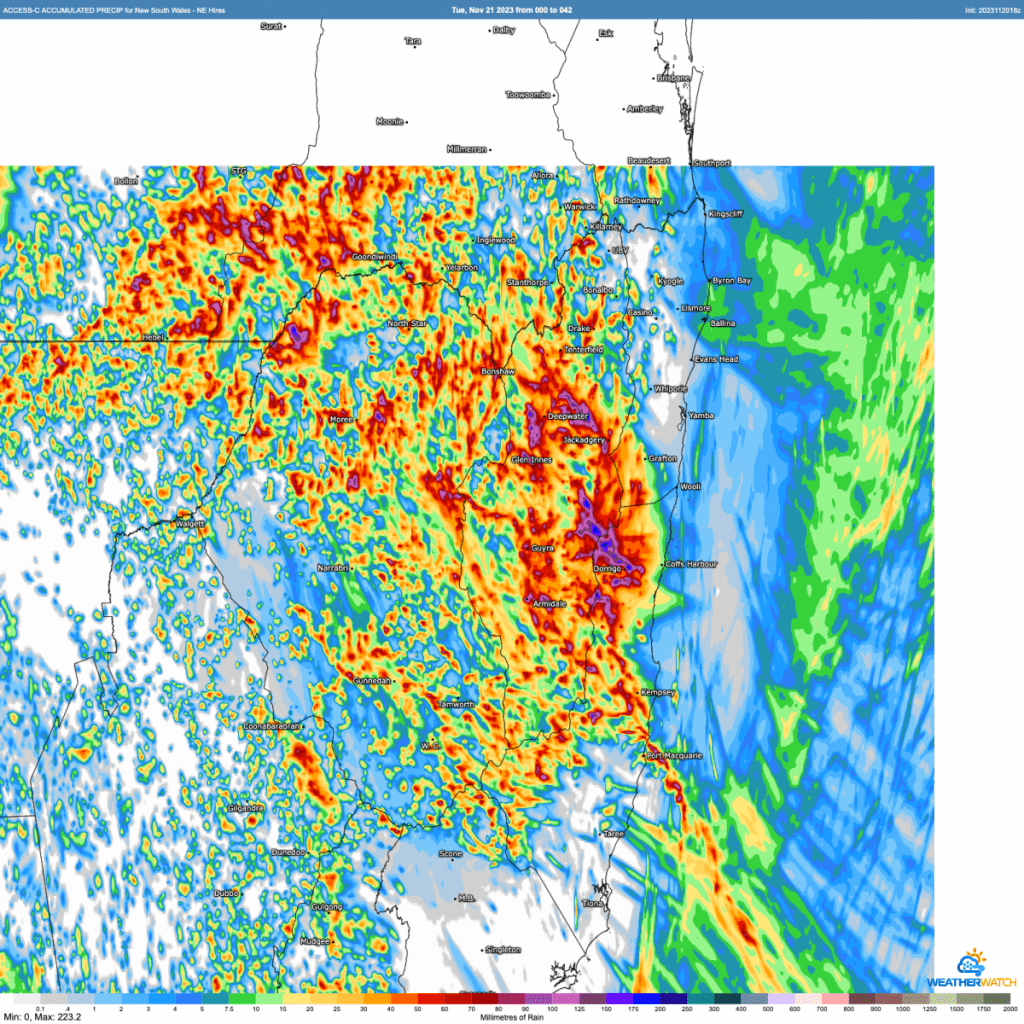 You can see some big point totals out there – so catch a good storm today or tomorrow and you could see some quick big totals…while other areas away from the hills and towards the coast see much less (other than some great cloud formations!)
Looking further ahead and the unsettled stormy theme is likely to continue at times into next week. There is a chance that another inland low will form further to the north and this may well increase our rain for a time through the middle of next week…but too far away to be sure for now. With the medium term outlook still uncertain the multi-model approach can be the way to go – and it does back-up an ongoing wetter theme. Average totals to 6 days look like this: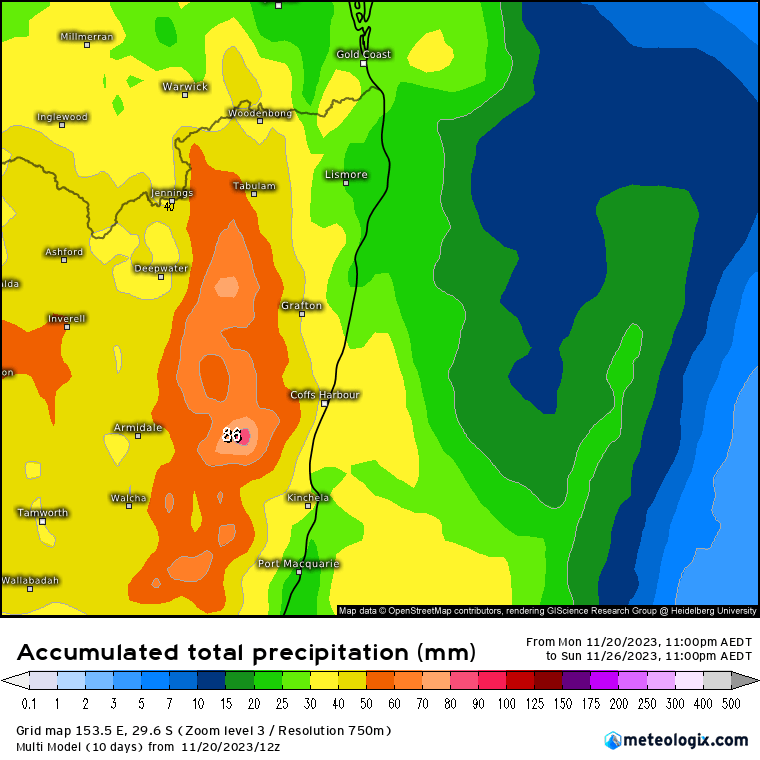 ..but then run the same model out to 9 days and it shows the following totals: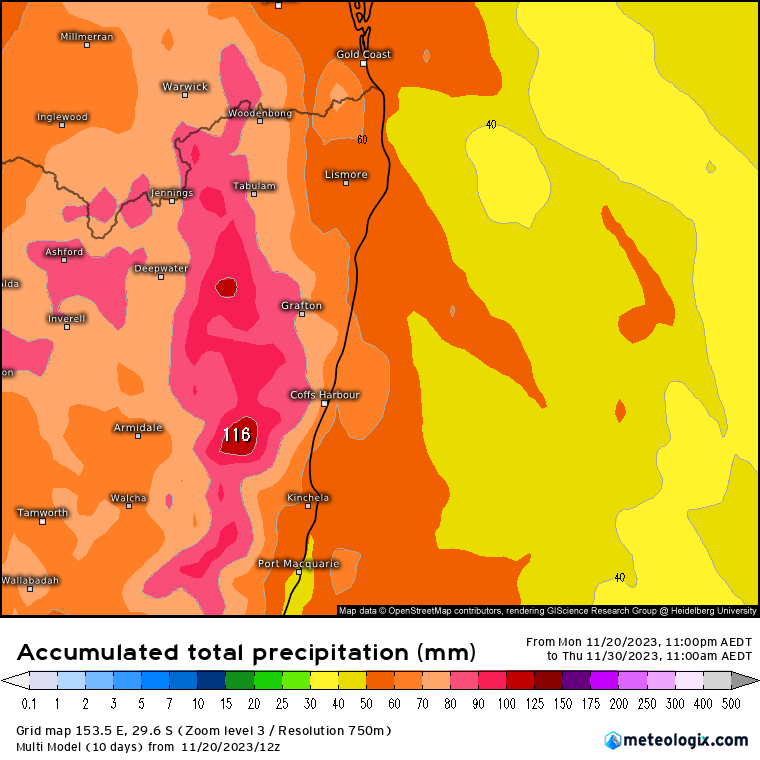 I'll post again once things become clearer…and in the meantime I hope you enjoy the showery and stormy few days to come, and are also celebrating the great totals across the inland that has recently seen some big fires 🙂 Personally hoping for some morning blue sky to kick off and highlight some great storm structure but suspect there will be too much cloud around at times to make this a picture-prefect storm event…we'll see!
Thanks to Kombu Wholefoods and Snapfrozen for ongoing support
Thanks to Meteologix, Tropical Tidbits, WeatherWatch and BoM for images