We've got a few showers and storms around today…and although the coming week doesn't look too wet, the medium term outlook is currently looking fairly damp with an increase in showers and storms (and possibly rain periods) likely as we head into the next few weeks. Total accumulations today through tomorrow from the BoM hi resolution looking like this: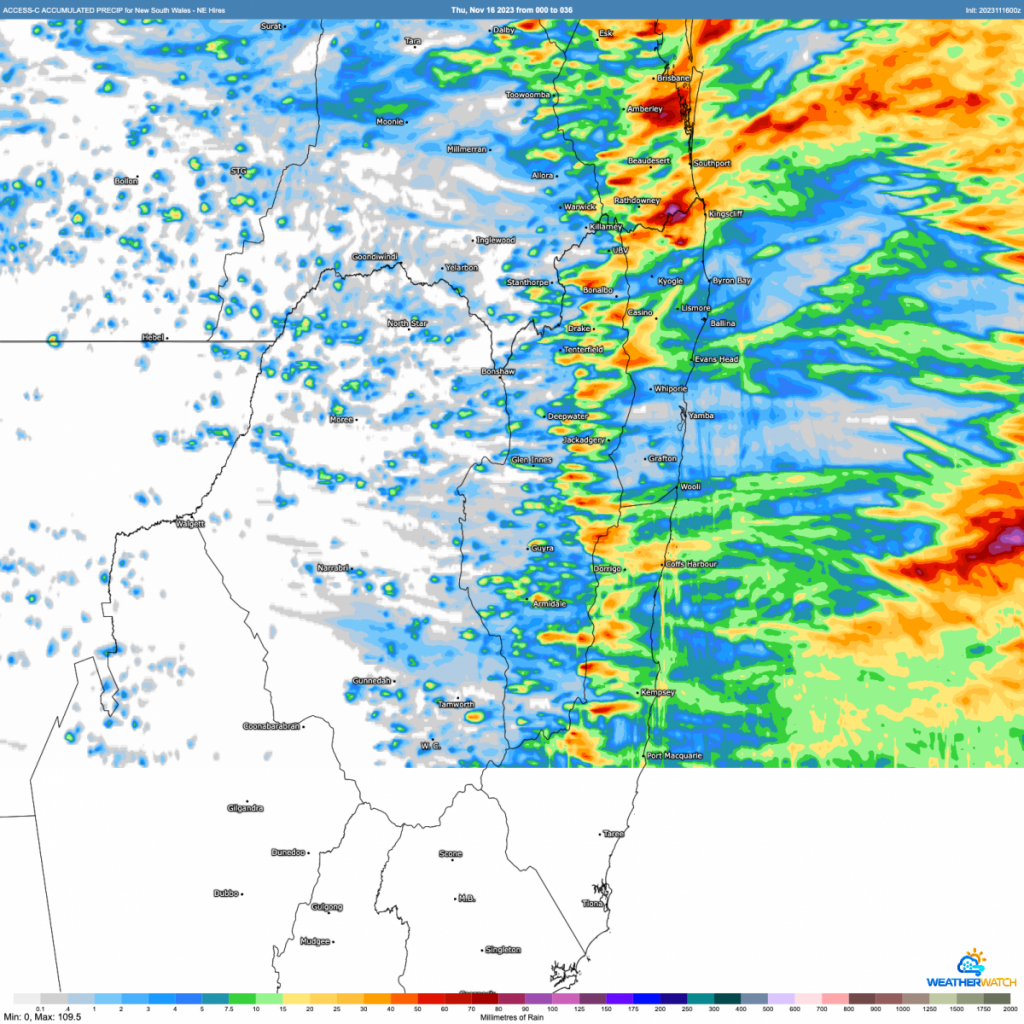 Some decent point totals in there…but also some areas likely to miss out – such is the nature of storms. It looks like our area is the focus today, with slightly further north likely to see more of the storms tomorrow.
Looking further ahead and weeks 2 through 4 have the potential to be a little wetter however. This is how the latest week by week outlooks are sitting: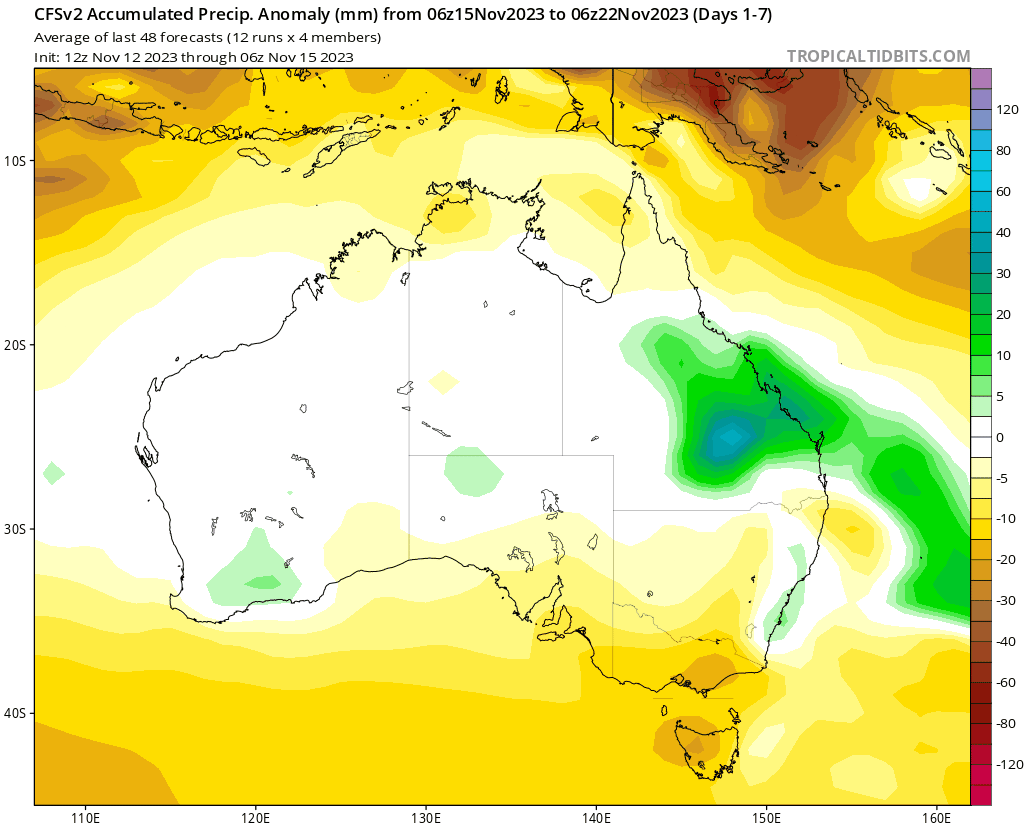 Most models show some decent totals over the coming weeks so something to keep an eye on. With models all indicating good rain totals – but placing the higher totals in different places from run to run and model to model, the multi-model average is usually the best way to go. Here's the latest 9 day total from that model: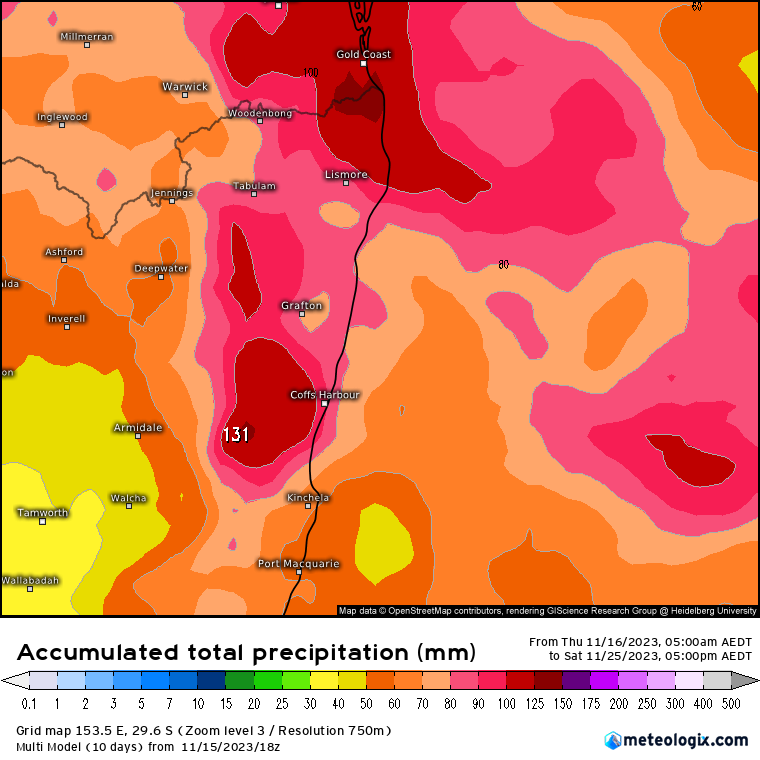 I'll post again if it looks like we're at risk of higher totals. For now hope you enjoy any showers and storms that roll through.
Thanks to Kombu Wholefoods and Snapfrozen for making this blog possible.
Thanks to Meteologix, Tropical Tidbits and Weatherwatch for images