Massive falls in Sydney and surrounds over the last few days…terrible for them but also lucky for us that it didn't happen up this way! Here's the total to date for the last 7 days…and it is still raining down there: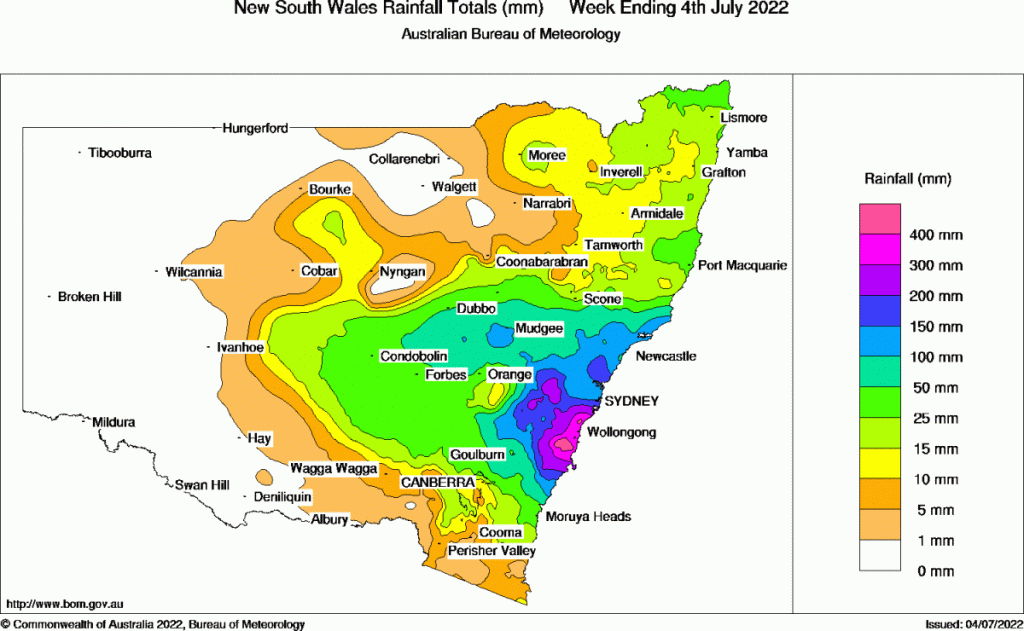 The upper cold pool that has created all the dramas down south is now starting to move north. As it does it will bring increasing instability with it – so expect to see showers on the increase over the coming days. The good news for us is that, unlike down south, the feature will be on the move as it passes closer to us, so rain will not fall for anything like as long. Here's the next 48 hours showing the cold uppers on the move: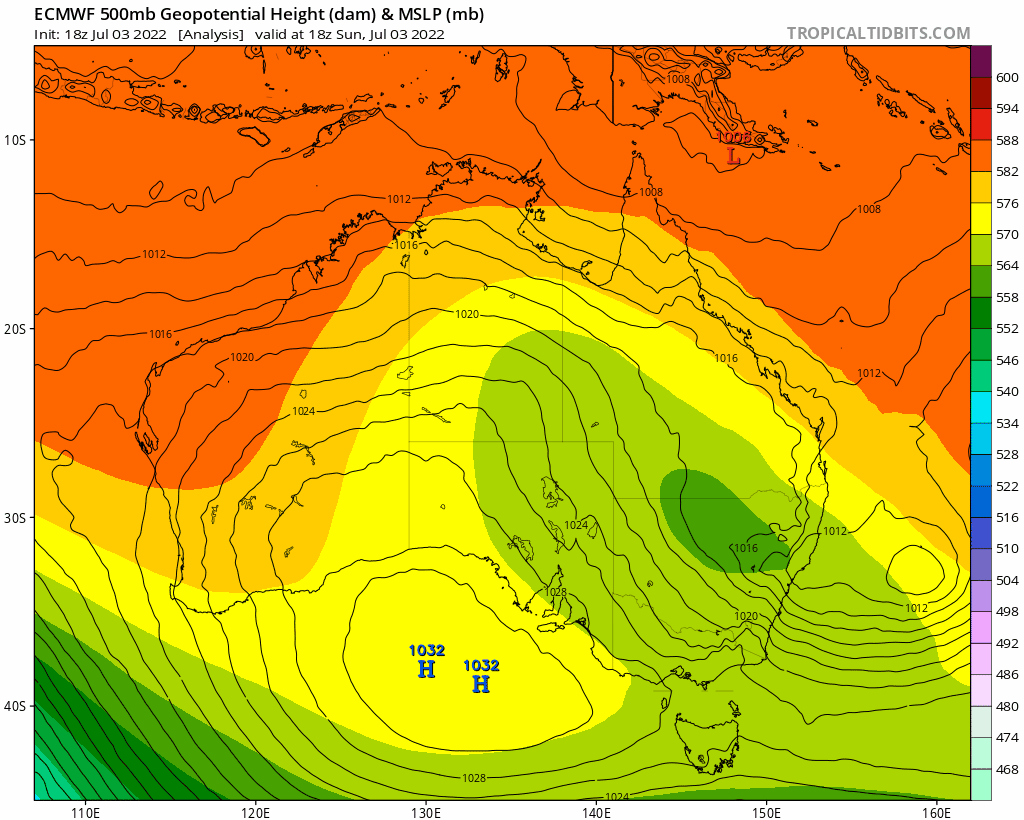 And here's the forecast rain total to tomorrow night from the BoM hi-resolution ACCESS C model: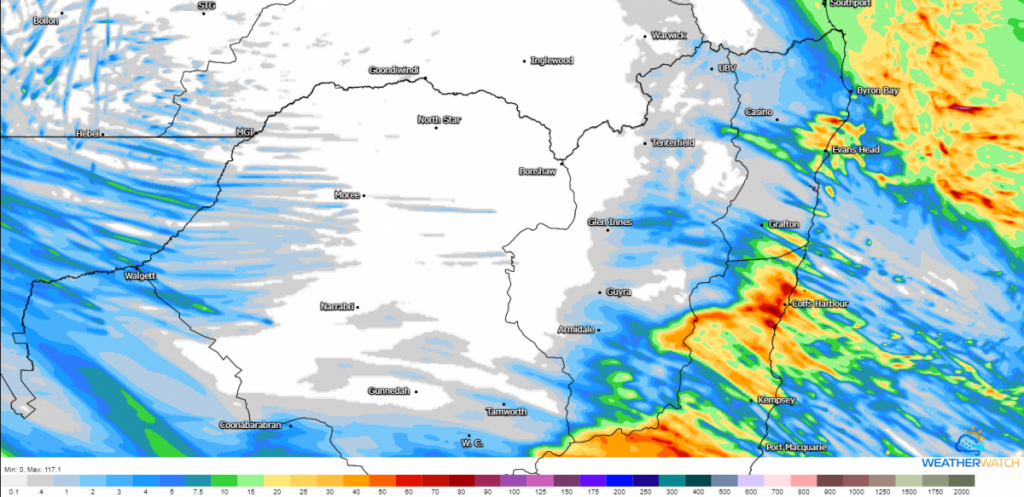 You can see the focus along the hills and coast. The totals above run out until 10pm tomorrow night, but we'll likely see showers continue through Wednesday, so there could be some good totals out there by the time we hit the latter part of the week with river rises possible. Here's the forecast rain from the European model:

Luckily we'll see the showers move away late Wednesday, bringing a drier end to the week with the sun returning on Thursday….
Thanks as always to Kombu Wholefoods and Snapfrozen
Images thanks to yr.no / BoM / MetCentre / Tropical Tidbits