We've had some much drier weather recently…but we're heading into our traditional wet season and have La Nina in place:

Over the past week we've seen the sea temperatures increase close to Australia, and cool further close to South America – further strengthening the event:

We've also got the SAM (Southern Ocean Circulation) sitting firmly in the postive as well:

The result? We're going to see onshore winds return over the next few days, and over the next 10 days we'll likely see some decent totals as a result. Here's the current multi-model emsemble rain total for the next 9 days: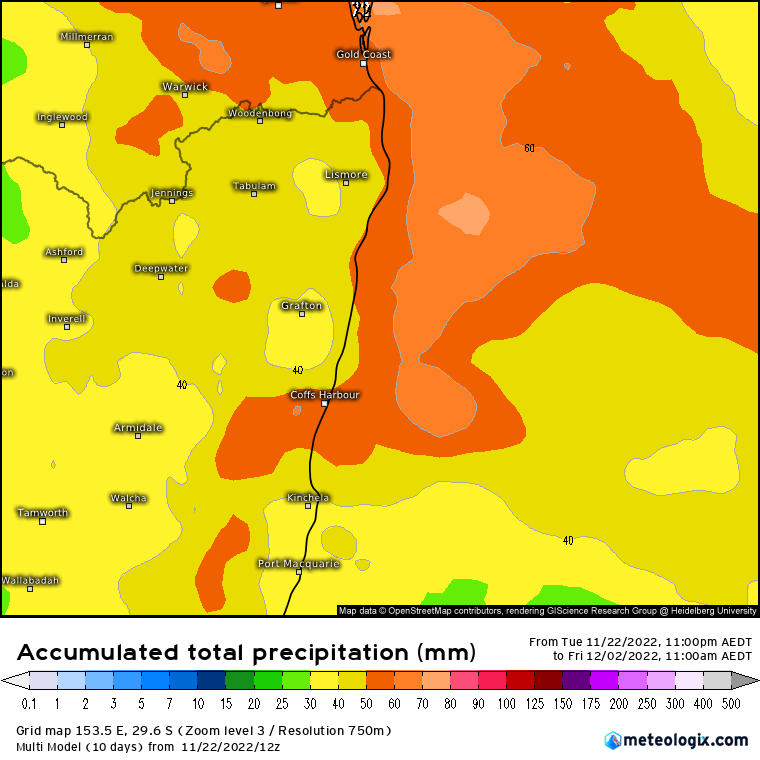 We've got some models giving much higher totals – as to be expected at this time of year when it becomes less settled…so I'll keep an eye on models and post updates over the coming days if it looks like we'll see higher-end totals.
Looking further ahead and models are still forecasting a move from La Nina to potential El Nino through next winter. Here's the forecast change in sea surface temperatures between December 2022 and August 2023 – watch that cold pool dissapear: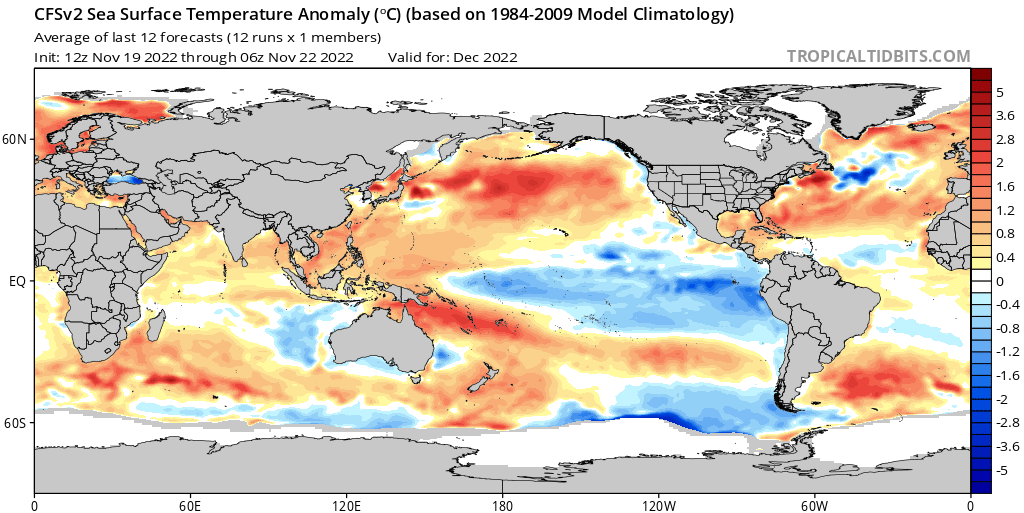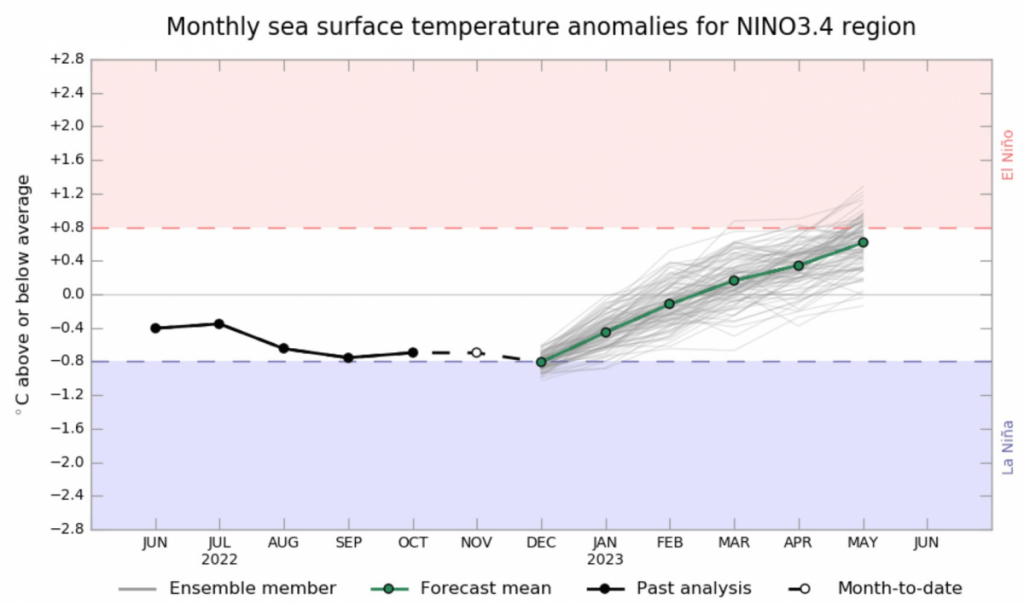 If this happens as models are predicting we'll likely see much drier conditions kicking in next winter.
Thanks as always to our sponsors who make Bellingen Weather possible – Kombu Wholefoods and Snapfrozen
Images thanks to Bellingen Weather /NOAA / Meteologix