We've got a wetter change moving in mid week…but before that we have some hot and humid weather coming up. Here's how the temperature anomalies look for the next couple of days – you can see the heat, then the cold change blowing through: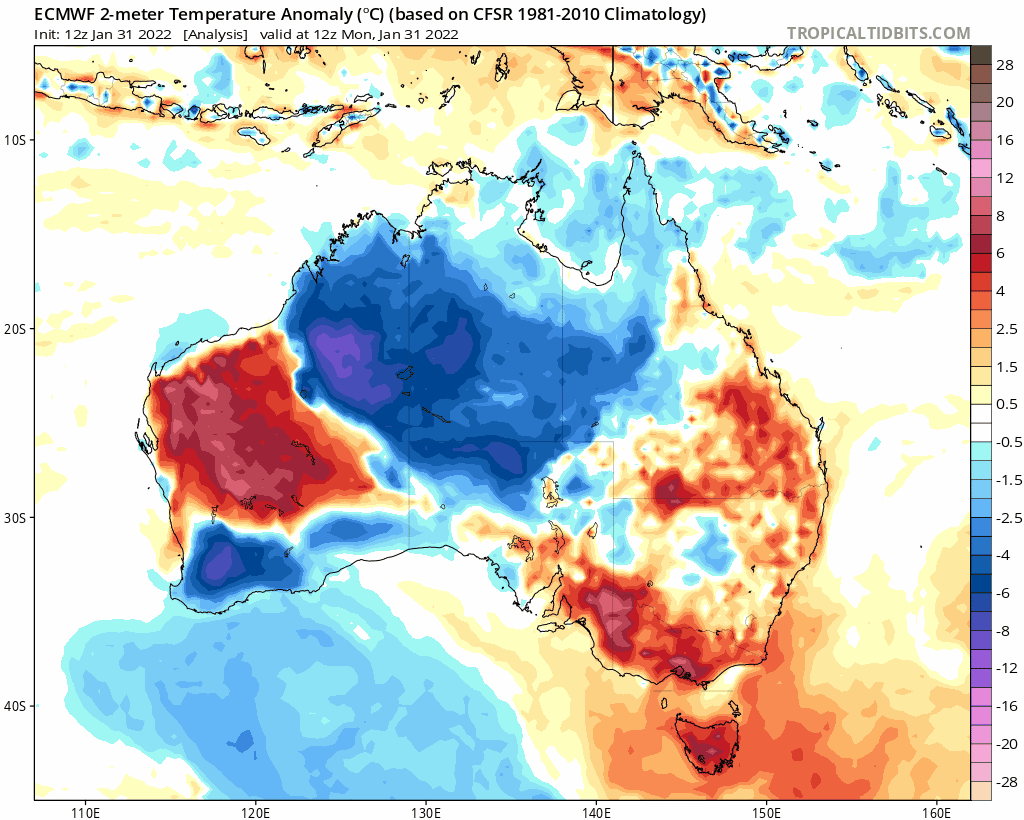 That change will combine onshore flows with some moisture from an inland tropical system (the same one that is bringing more very wet weather to SA) to bring the chance of some decent rain as it moves through. Here's how it looks from the EC model: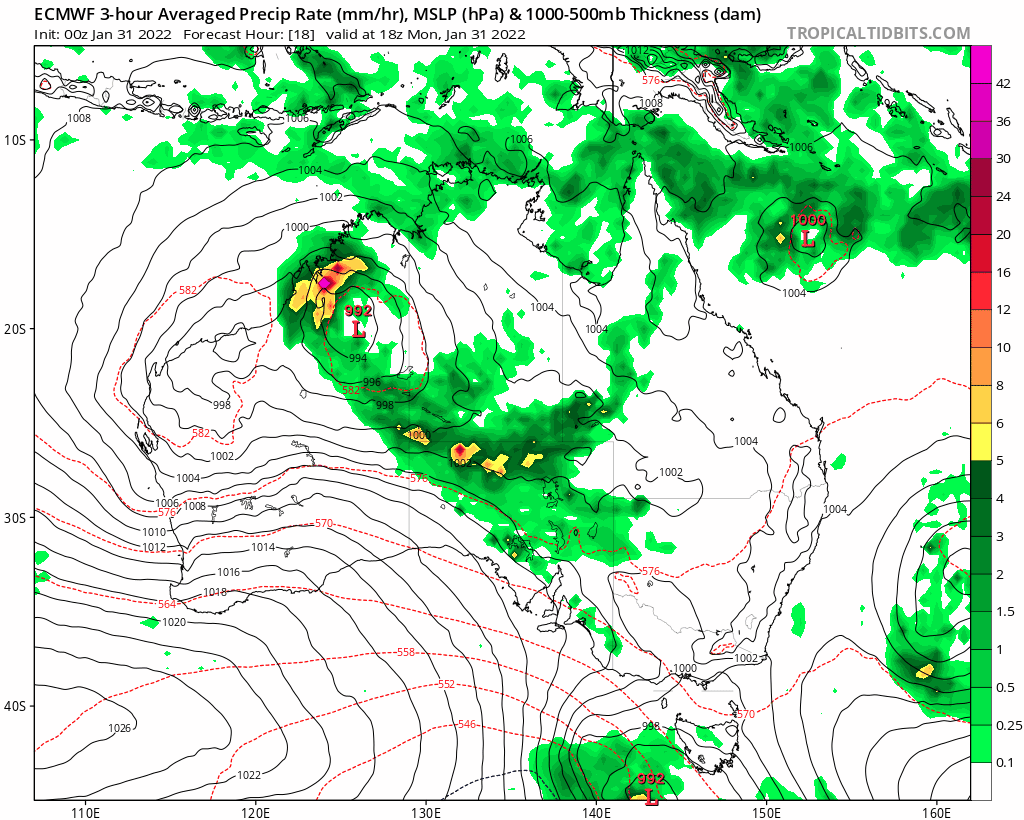 The BoM WATL model takes all the model outputs, emphasises the models most likely to be on the mark and then comes up with a forecast total – and it is usually close to the mark. Here's how it looks for the coming change and follow on onshore showers: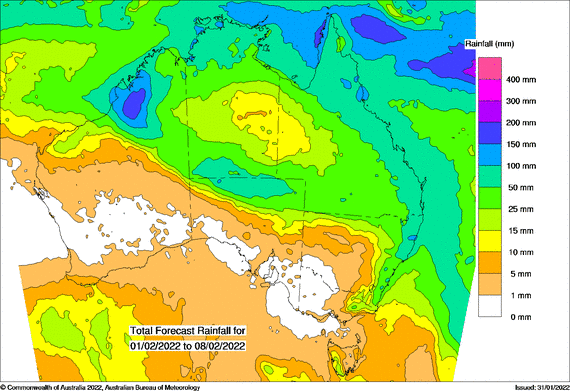 …and here's the rain totals from that change broken down by a number of models: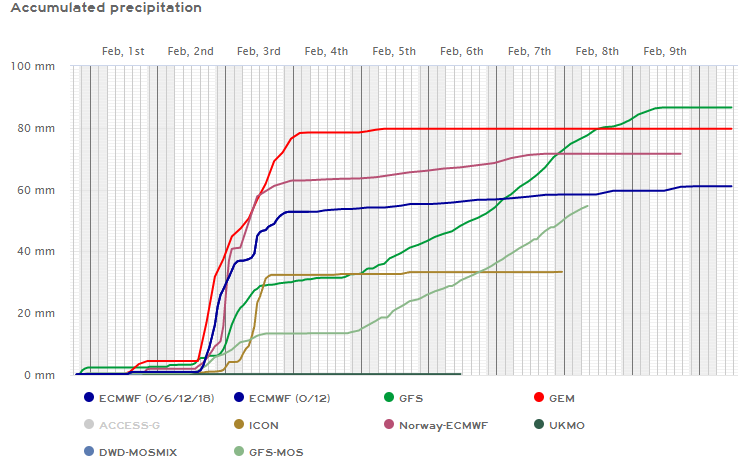 You can see models predicting anything between 30mm and 80mm from the change…and the end result will likely be somewhere in the middle. The showers will add to those totals, but at this stage the larger totals we were looking at earlier are looking less likely as it now looks like a feature will develop in the Tasman Sea and swing the winds more southerly…but that is a few days off yet. Things can change quickly at this time of year however, so will keep an eye on it and post again if larger totals are looking likely.
Thanks to Kombu Wholefoods | Snapfrozen | Tropical Tidbits | Meteologix