A quick post with an update on the upcoming wetter spell. We have a series of low pressure systems set to move across SE Aus over the coming week. They mark the boundary between some more humid and tropical air to the north and drier cooler air to the south. We'll have those systems pass over or close to us through the week – and with the tropical air lurking around some places across NE NSW will likely see some BIG falls, while other places remain much drier.
This will be a difficult week to forecast and will need to be taken day by day – but worth being aware that we could see some notably wet weather if showers or storms train over the top of us…but could also miss out on the worst of the weather altogether. Here's how the pressure pattern looks through this week – you can see heat lows form over WA and then move east: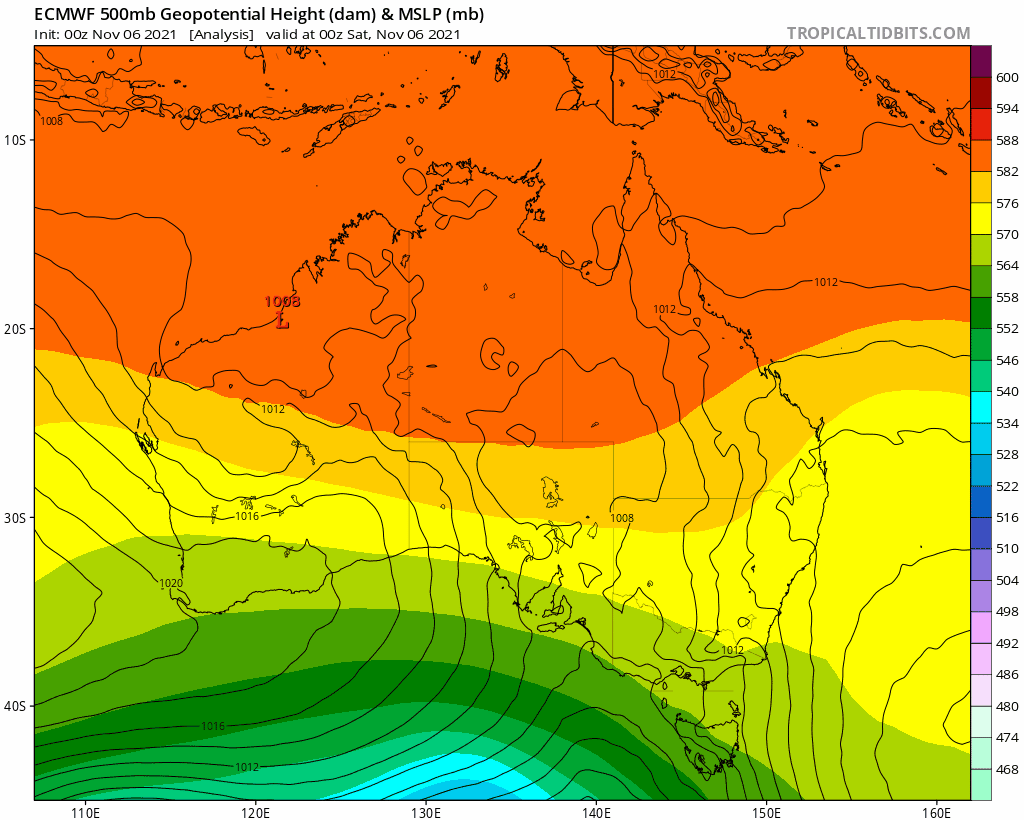 Tomorrow will likely see a significant increase in showers and storms compared to today, and the detailed local model shows the risk of some big falls over or close to our region. Here's the forecast from both the Sydney and Brisbane runs showing total rains through to 11pm tomorrow: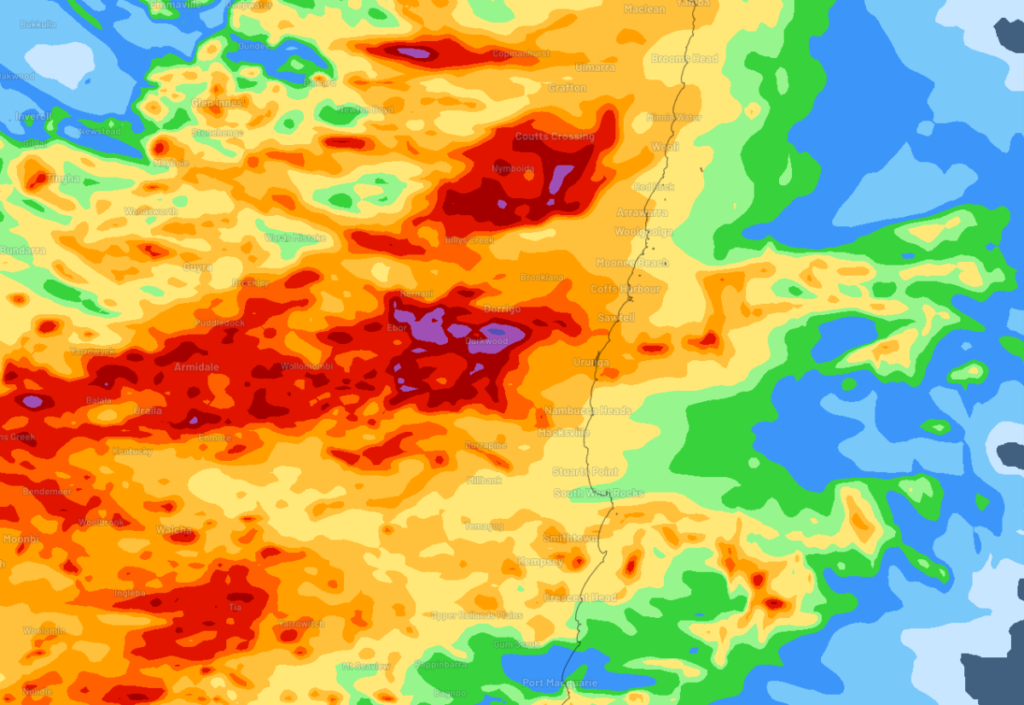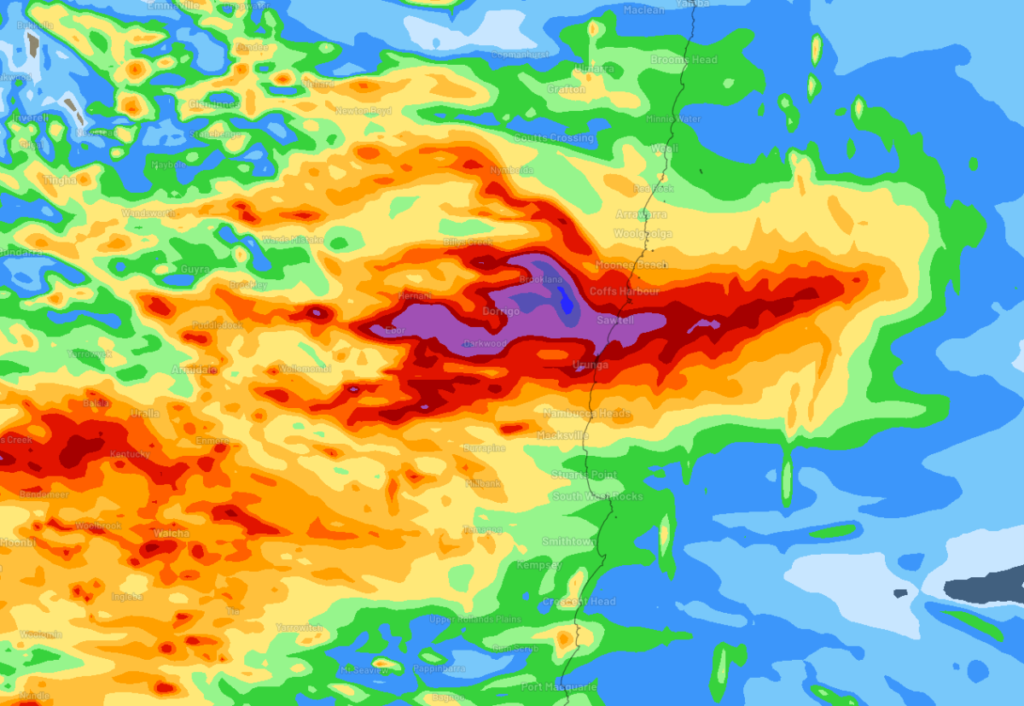 There is a little difference between them but they are both flagging the risk of some bigger falls across our region. This is reflected in the BoM forecast for tomorrow:
Partly cloudy. Very high (95%) chance of showers, most likely in the afternoon and evening. The chance of a thunderstorm, possibly severe, with possible heavy falls in the afternoon and evening. 
…so worth keeping an eye on the radar through the day. It's worth noting that earlier runs from the same model showed lower totals for our region, so confidence is not very high – but the risk is there. The remainder of the week follows in a similar fashion. It won't be showers and storms all day every day, but they will definitely be around from time with heavy falls an ongoing risk. This is classic La Nina weather in action! Once we hit the end of next week we'll be back into a drier spell with westerly winds taking away the humidity, at least temporarily.
Models continue to show the risk of a wetter than average summer with La Nina continuing to strengthen through to the end of the year…before a return to more average conditions as we head into next winter.
That's all for now. Will post again through this week as we move through this stormier pattern.
Thanks: Kombu Wholefoods | Snapfrozen | Tropical Tidbits | BoM | Weatherzone