We've only got solar power at home, so we're getting hammered by this ongoing cloudy weather…so decided to cheer me (us) up with a good news post!
Good news 1:
The Coral Sea has been overheating over recent weeks with coral bleaching happening now. This is the last thing the Great Barrier Reef needs – but there is some good news on the horizon. We're likely to see a cyclone form in the Coral Sea this week, and that should help use some of the excess energy up, stir up the waters, and cool things down a little.
Good news 2:
That same cyclone looks like it is going to head offshore away from Aus….this means less chance of flooding and less run off heading onto the reef. The forecast cyclone path is now looking like this: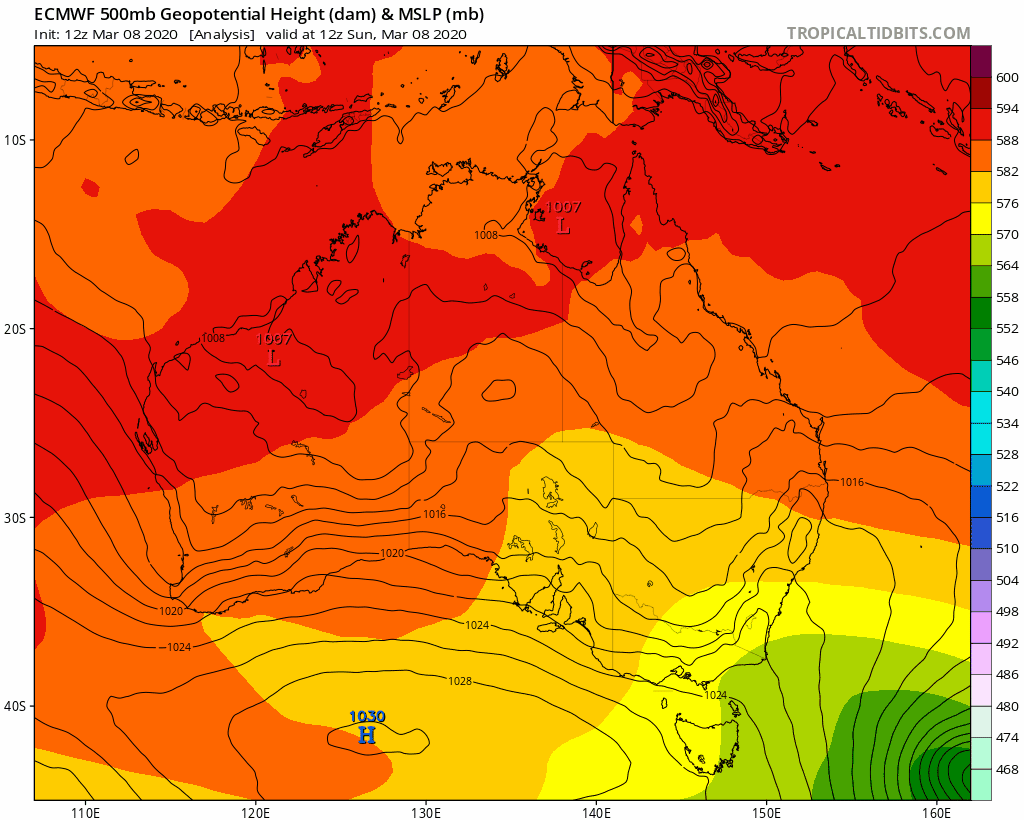 You can see the cyclone get caught by an upper trough from down south, and swing rapidly away from Aus. Still not a guarantee until it happens, so I'll keep an eye on the models and post if anything changes…but with model ensembles looking like the forecast below (which shows potential tracks and intensity) you can see that, at this time, there are no runs showing it moving anywhere near us:
Good news 3:
The rainy season is well and truly here…which is great for (lack of) fires and greening up the place…but if you're now looking for sunshine we should see that start to increase later in the week, with the current forecast indicating a good chance of sunshine for the Bellingen Plant Fair this coming weekend. Great for town, and great for those of us with solar systems!
Good news 4:
Thanks to the Weather Chaser we've been given access to a new, still in testing higher resolution radar output for our local area. Come big rain days it should give us four times the resolution we have at the moment, with a significant increase in the number of colours used to show the rain intensity. Here's a sneak peak of how it looks this morning:
You can see the rain moving in from the north west at a higher level, and moving in from the ocean at the low level. The rain from the north west will give us lighter falls, but worth keeping an eye on the showers moving in from the coast – if they pick up in intensity we could see some heavier falls develop…the atmosphere is wet through a decent depth right now so heavier falls, particularly against the hills, are always possible. Good news for the grass!
Wishing you a fantastic week, whatever your weather (or source of power).