We've finally seen some sunshine today…but another change is on its way, and that will bring more showers and storms as it arrives in our region through tomorrow.
What we're seeing is a repeating pattern with tropical moisture moving down from the north, cold air moving in up high from down south, and rain forming where they meet. Rainfall through November was well above average right across NSW with widespread inland flooding:
These rains come on top of what has already been a wet year – a result of the back to back La Ninas. Here's the rain anomaly for the year to date for NSW: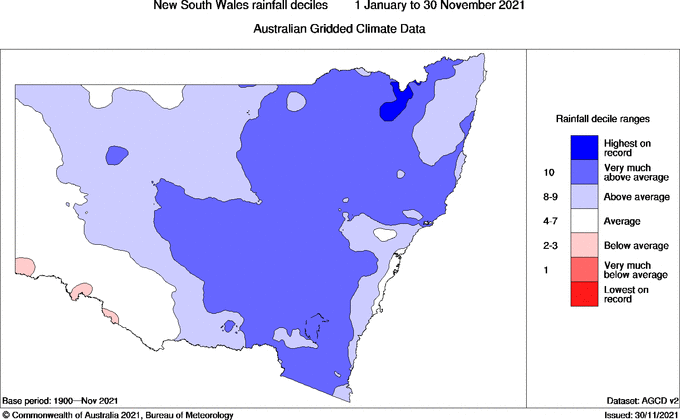 The next change will move in through the day tomorrow, with showers and storms forming and then merging at times into rain periods through the remainder of the weekend. The three day forecast rain totals are looking like this: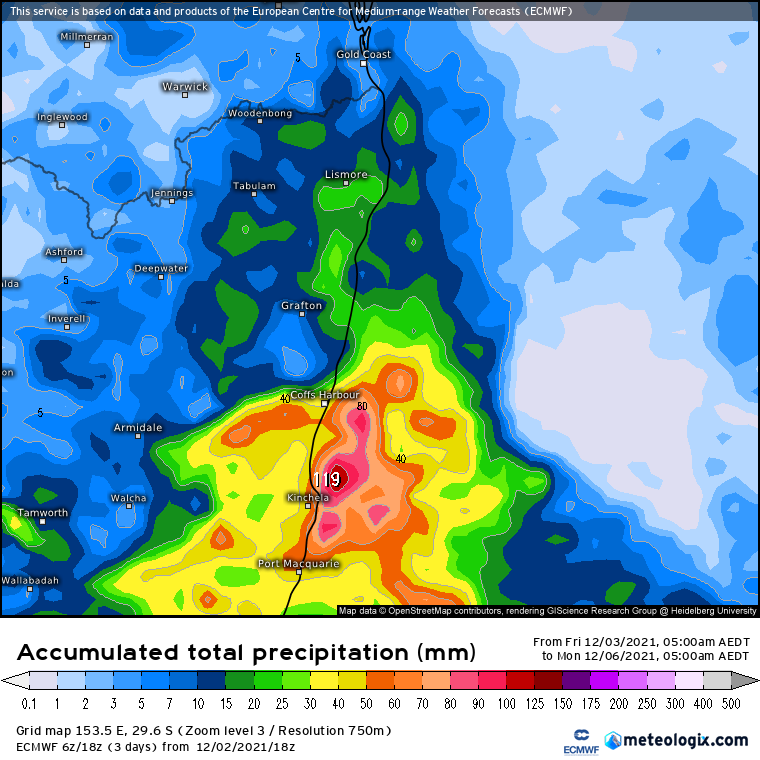 …As is always the case with showers and storms, some areas will see much higher totals while others see less. The current saturated soil could however easily lead to repeat river rises, so don't be surprised to see them come up again if the rain arrives as forecast. Live river heights are available on the Bellingen Weather rivers page.
Looking further ahead and right now the models are forecasting the pattern to remain on repeat for the time being. If it does then we'll be looking at more wet spells at times – and right now models are giving us these totals over the next 2 weeks: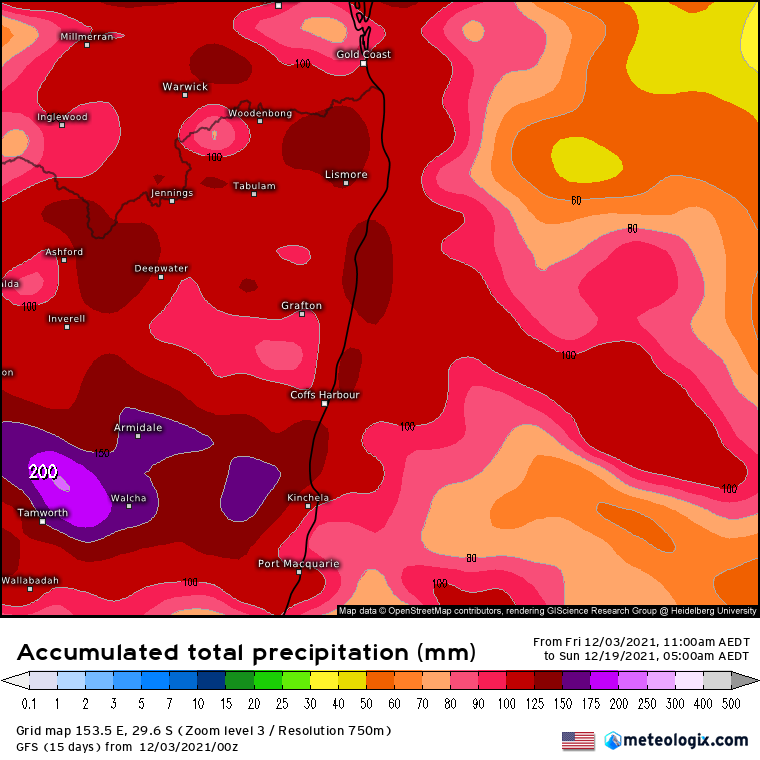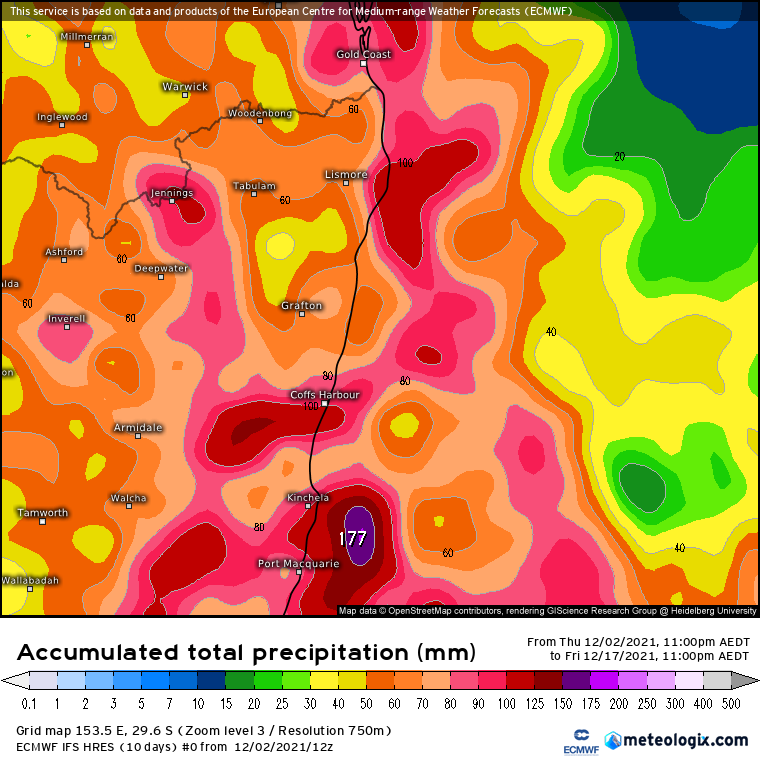 As we look even further ahead the 6 week rain outlook shows more rain to come: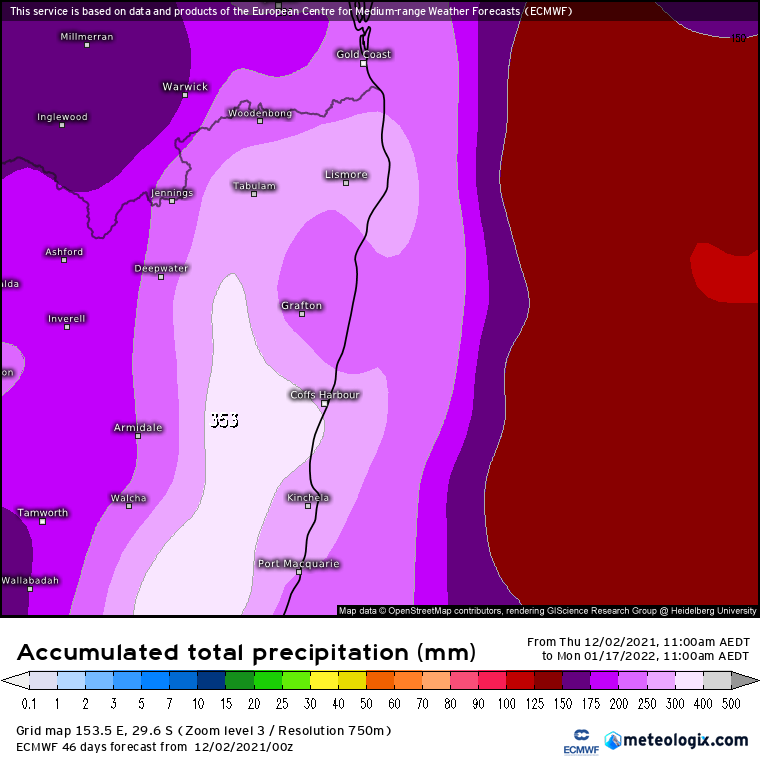 This pattern will likely start to break down when the monsoon arrives to our north – but we will still run the (higher than average) risk of tropical systems impacting our region through the summer. Longer term and the models are still showing us moving out of this La Nina pattern through the winter – so likely trending drier once again as we head into next Spring…enjoy it while it's here!
I'll post again as and when specific events look like bringing some significant totals to our region. Until then hope you enjoy the blue sky and watching the incredible growth across our beautiful part of the world.
Thanks to: Kombu Wholefoods | Snapfrozen | Meteologix | BoM