it's been a breezy 24 hours for our part of the world – in fact it's been typical mid winter weather, with snow falling down south and breezy and dry westerly winds dropping off the plateau and pushing across the valleys. Here's the forecast maximum wind gusts (NOT average winds) for this afternoon – and you can see it's breezy: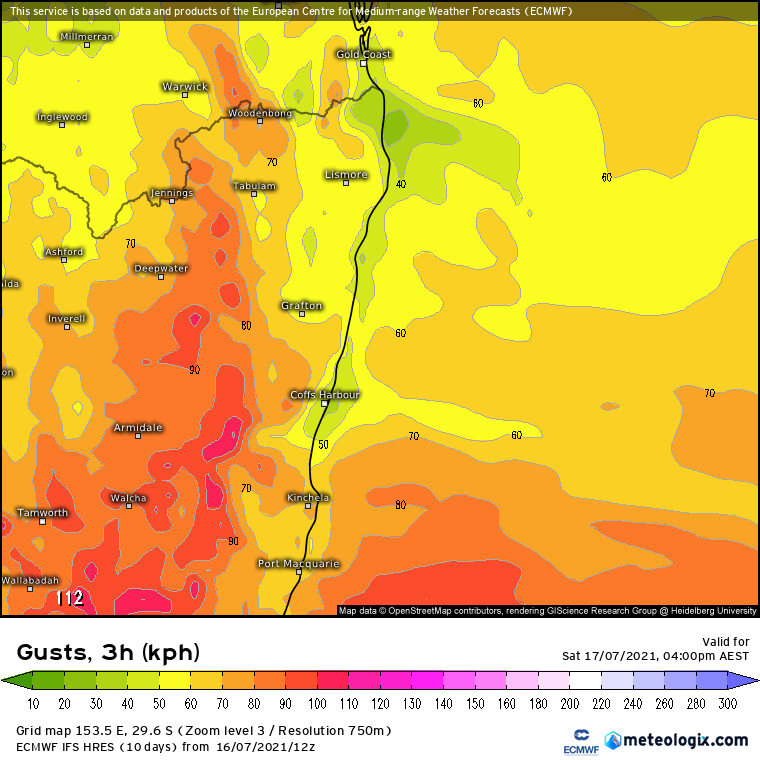 The reason for these strong winds? A strong low moving to our south – which has moved the westerly belt a lot further north than usual, and right through our region: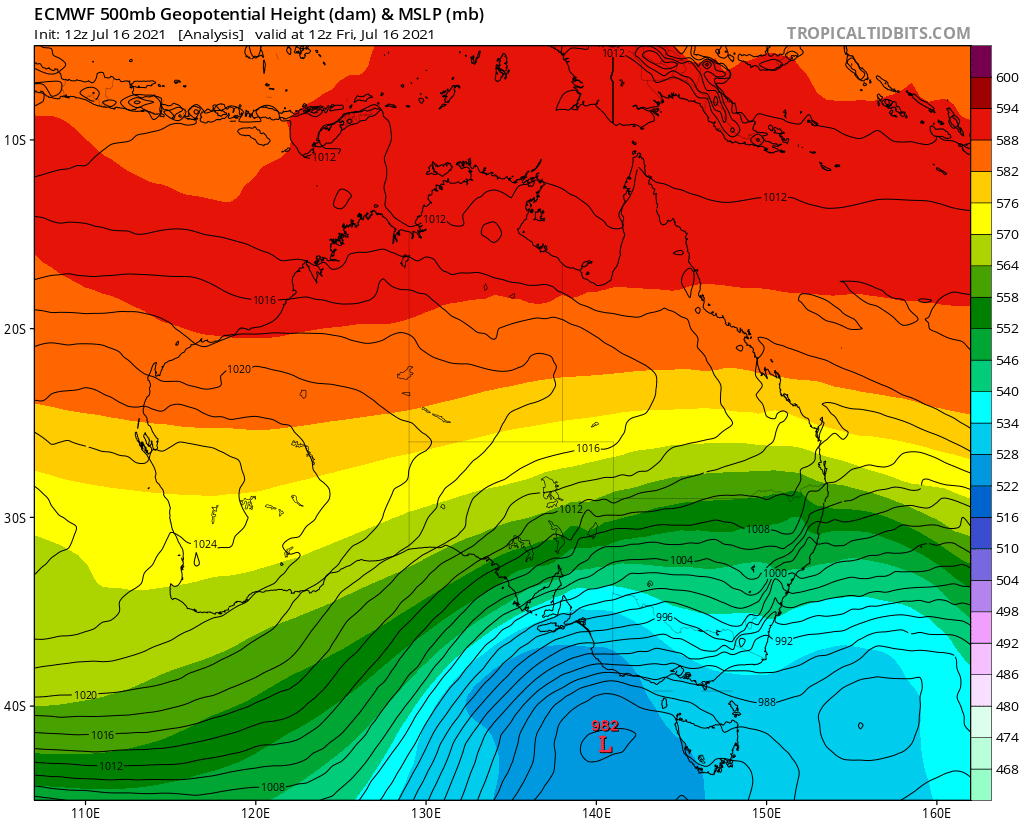 Those winds should die down again as we move through tomorrow, with some bright sunshine and a warming sun. The next change looks like coming through during the middle of next week. Right now it looks like this: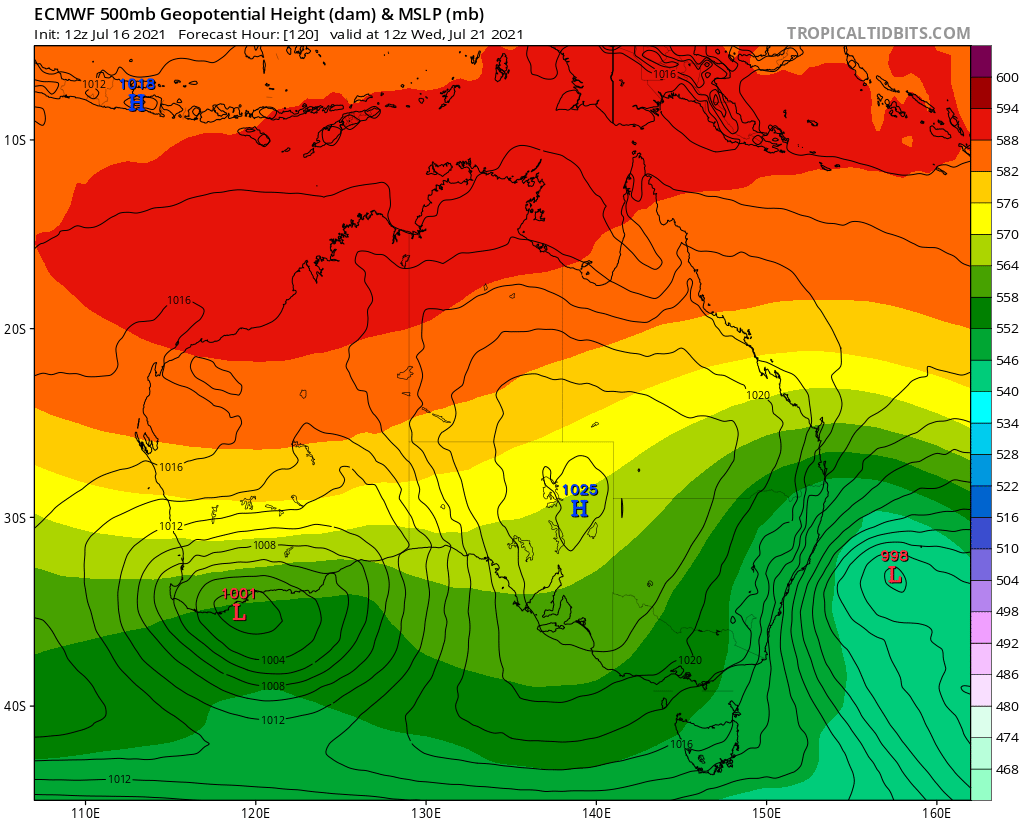 You can see the winds will likely turn more south westerly as this next change moves through – though still likely to be some warm north westerlies beforehand. Gusts for the mid week change looking like this: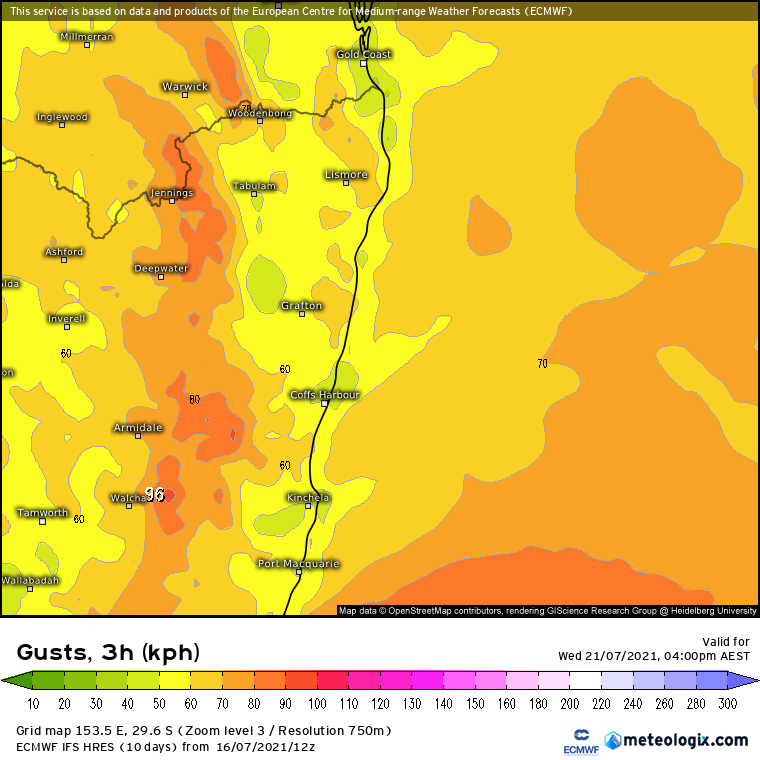 You can see they are looking less strong that the winds right now – something I think most of us would appreciate. Following the midweek change we'll see more settled weather before the next change comes through next weekend. Right now (though still a LOT of time for it to change) that change is looking fairly strong. This is how it currently looks on the forecast maps: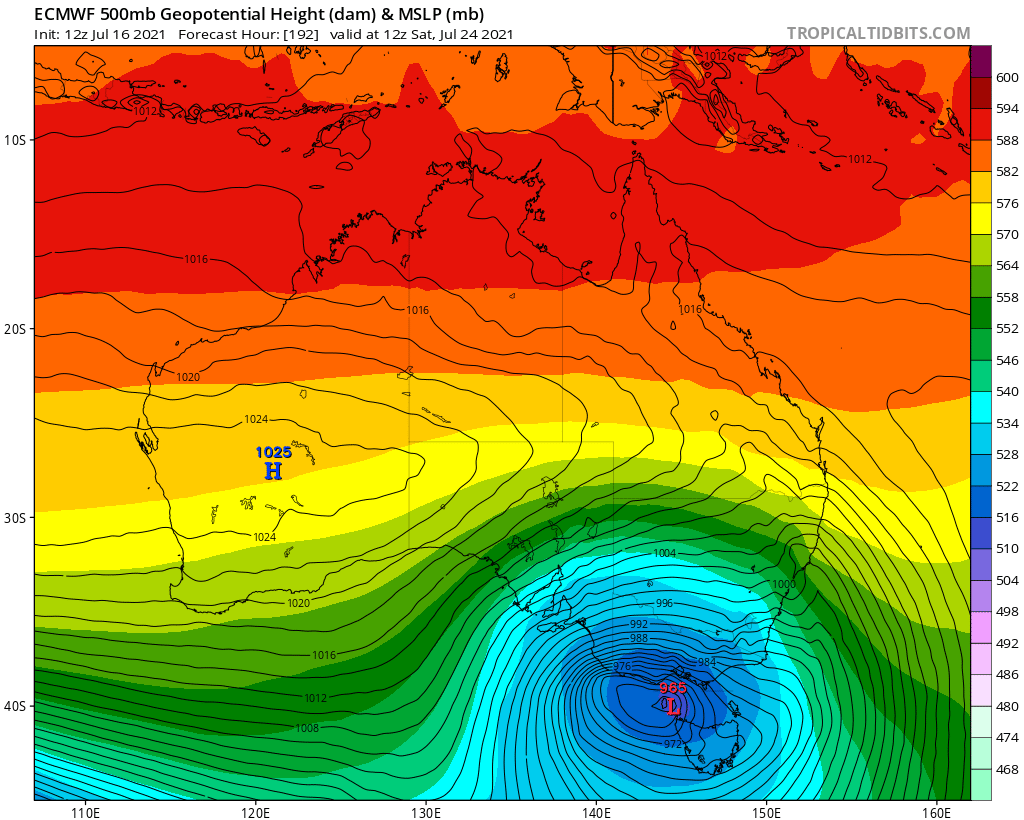 …a change that would bring a LOT of snow down south, and some very strong winds across much of SE Aus. If that change came off as currently forecast we would see something like the following wind gusts (and remember these are peak gusts, not average wind speeds – two very different things):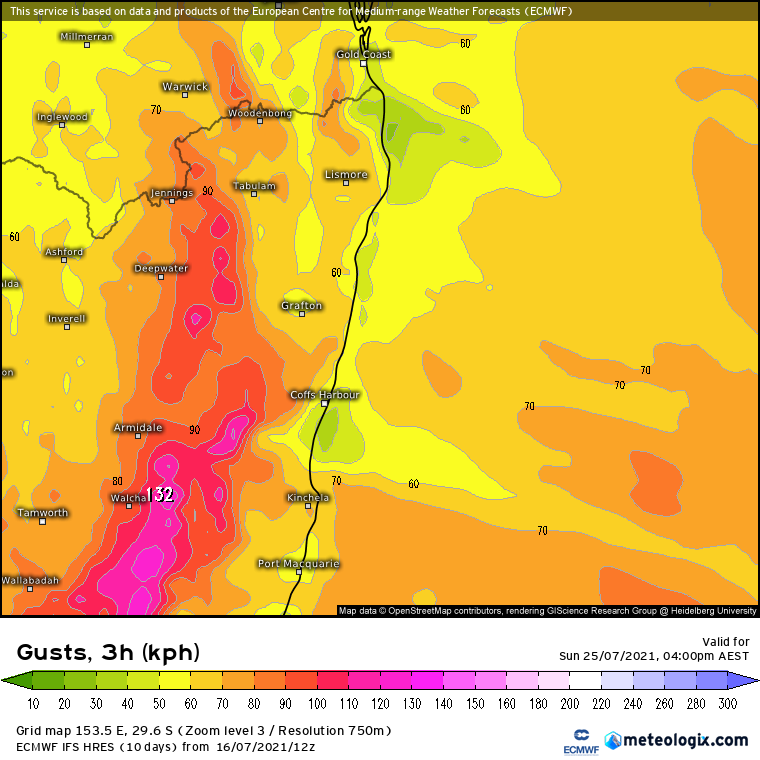 We would obviously hope that the forecast changes through the week (as it is likely to do) as gusts as strong as currently forecast would likely create some challenges. To that end I'll keep an eye on the forecasts as we move through the week and post updates as we get closer.
With the strong westerlies the weather is going to remain fairly dry for our region. Total forecast rain over the coming 10 days currently looking very low east of the divide: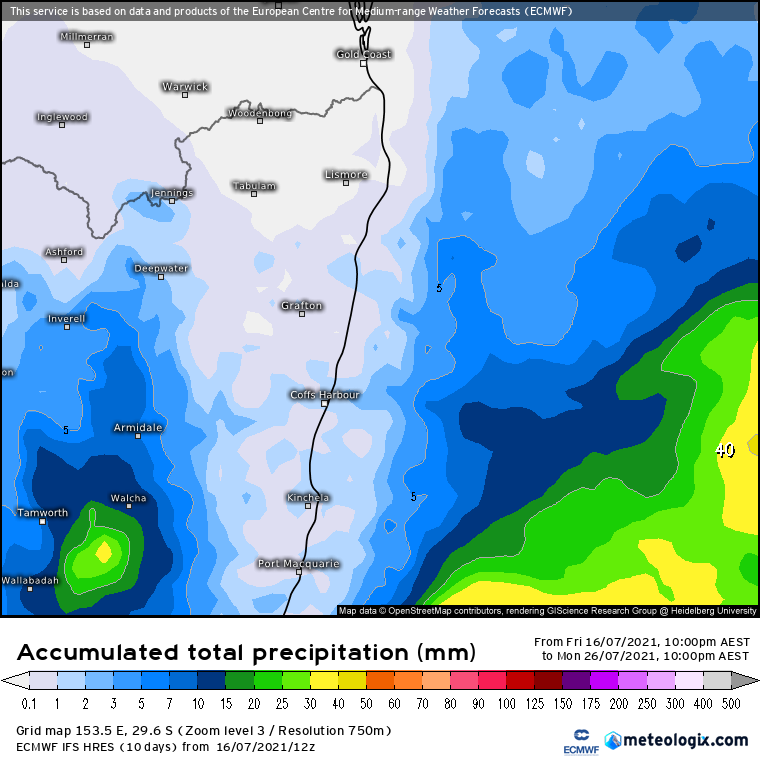 Looking further ahead we still appear to be right in the middle of a double La Nina. This means a significantly increased risk of wetter weather and floods as we head through spring into summer. La Nina's tend to increase the risk of cyclones developing and moving further south than usual. Very unlikely that we will see a cyclone across our region, but the risk is still there. What we are more likely to see is an increase in tropical moisture and heavy rain events as we move through summer. La Nina typically last two years, so this will likely be the last wetter summer of this event.