A quick post about the storm chances today. We've got some hot sunshine, cooling uppers and a southerly change moving north. Here's the latest satellite image with the change marked: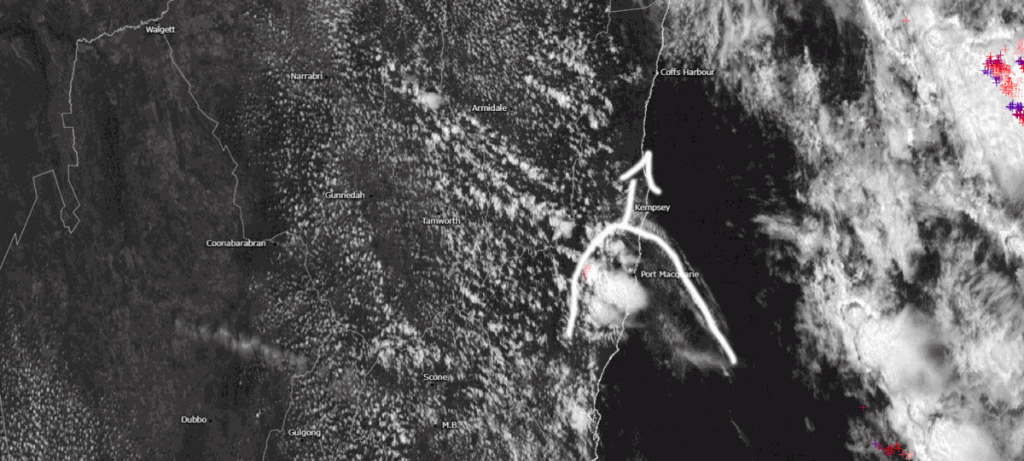 We'll see that change move through our region in the next few hours, and will likely see some storms kick off as a result. you can already see the storms forming close to the change (and close to the coast) on the satellite image. There is the chance of severe storms across NE NSW today, so worth keeping an eye on the radar. Here's the BoM forecast: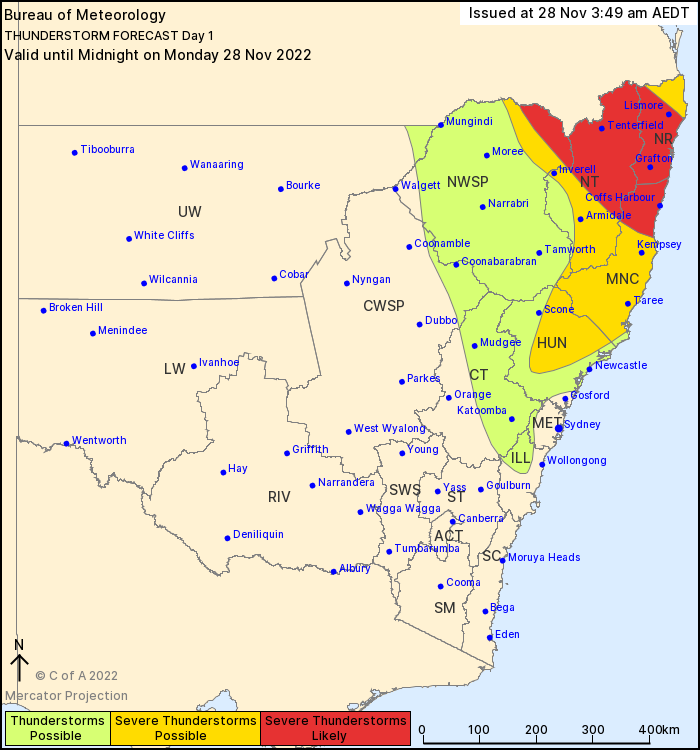 Once this stormy change moves through it will continue north and bring some big rains to the Queensland coast. Here's the 10 day rain forecast for our region: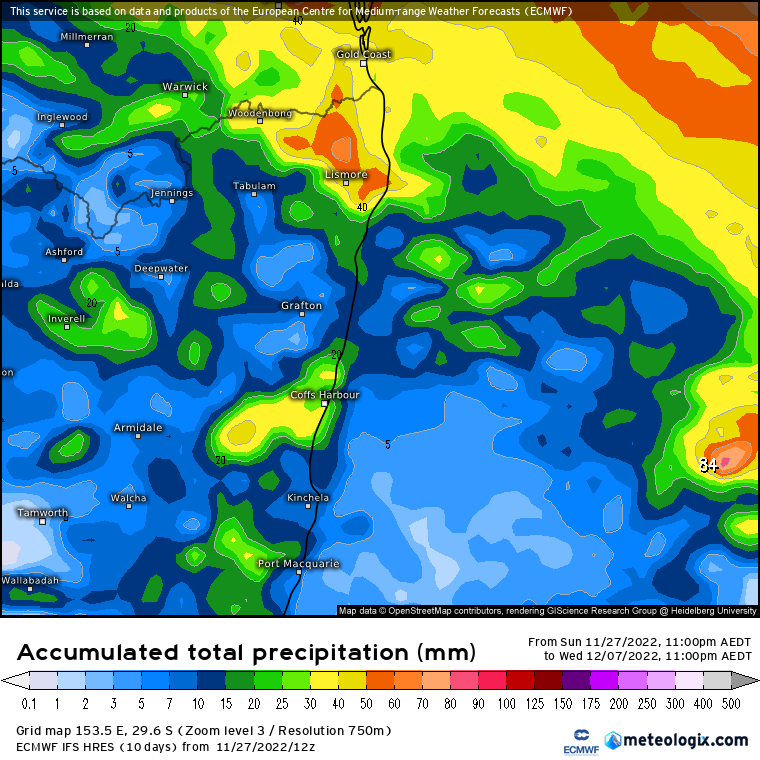 You can see not that much for us – but further north those totals are going to build quickly as the trough hits the tropical moisture: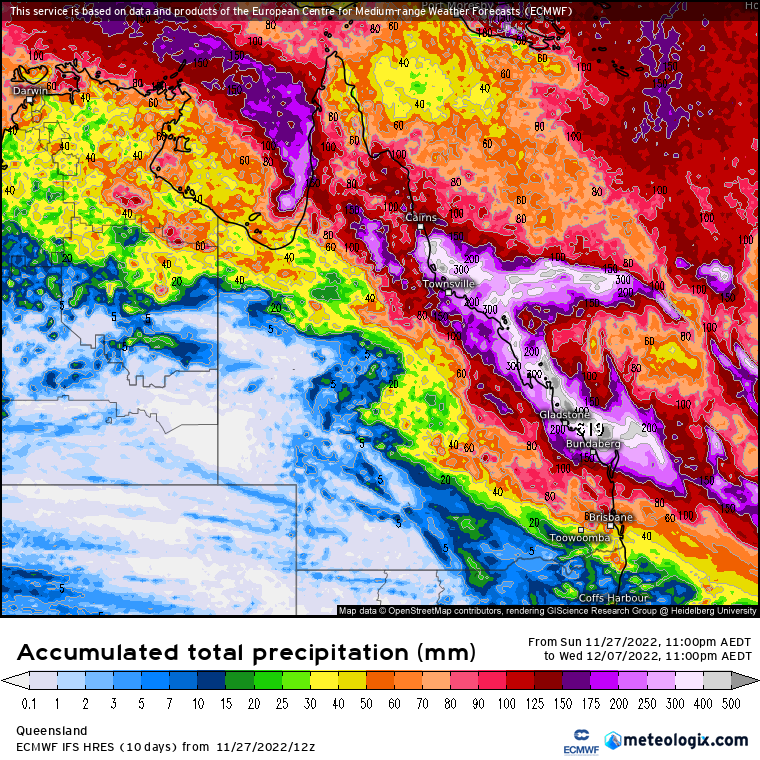 …so some early wet season dumping rain likely up north.
Back later with some climate change graphics – in the meantime keep an eye out for the storms today!
Thanks to our sponsors Kombu Wholefoods and Snapfrozen
Thanks to WeatherWatch / Meteologix for images