We're into winter now – and lucky to have had the rain last week, as right now it looks like little in store over the next two weeks. That's long enough to see some changes…but for now models showing these two week totals: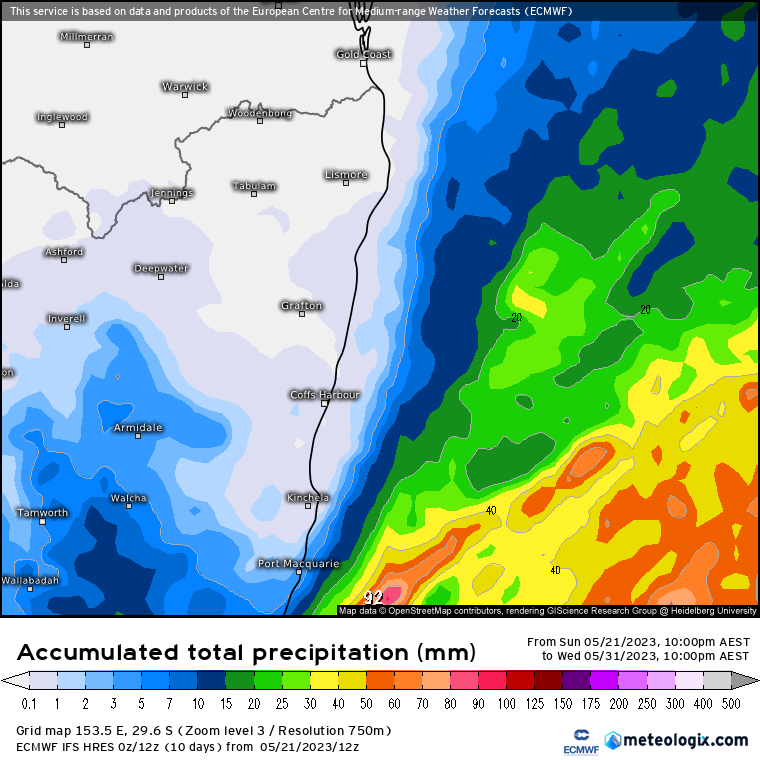 We've got another cold and breezy winter change moving through late this week. Here's how it looks: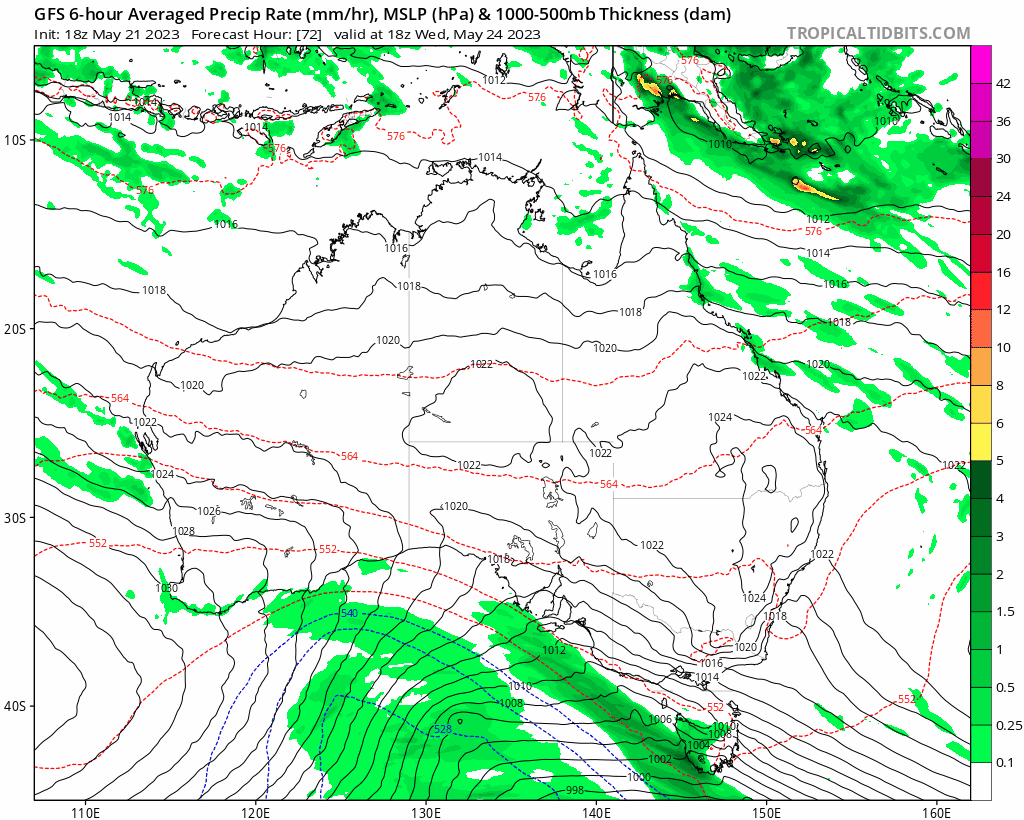 It's going to get breezy as it moves through late week. Here's the wind gust forecast for Thursday through Saturday: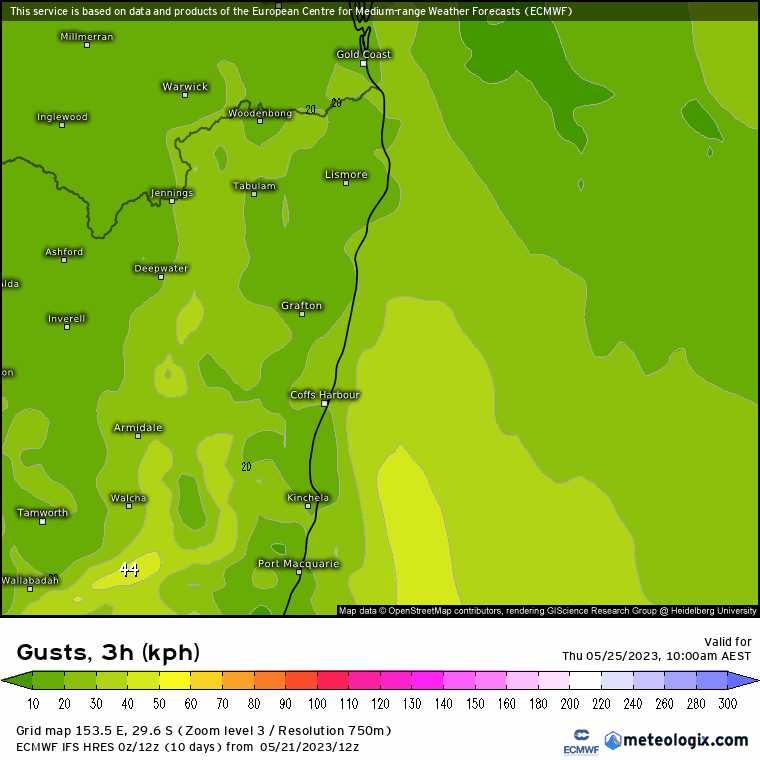 It's also going to feel really dry – here's the forecast dew point for the early hours of Friday morning: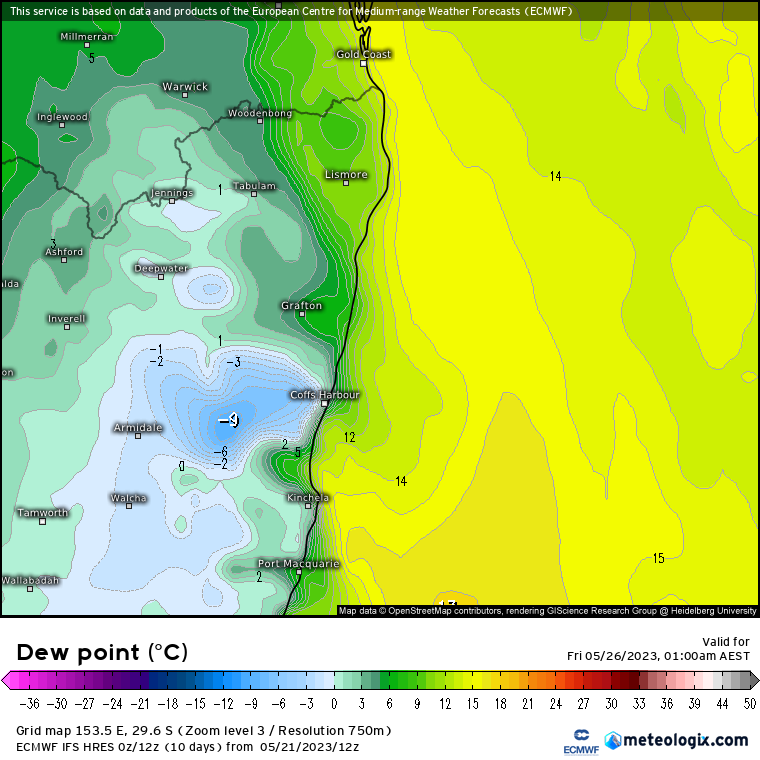 Looking further ahead and the Pacific is starting to look a little El Nino like:

Worth also noting the colder waters off the coast of NW Australia – this is likely to result in less moisture across the continent this winter. The SOI – used to gauge the atmospheric state – is also heading into negative / El Nino territory as the atmosphere starts responding to the ocean: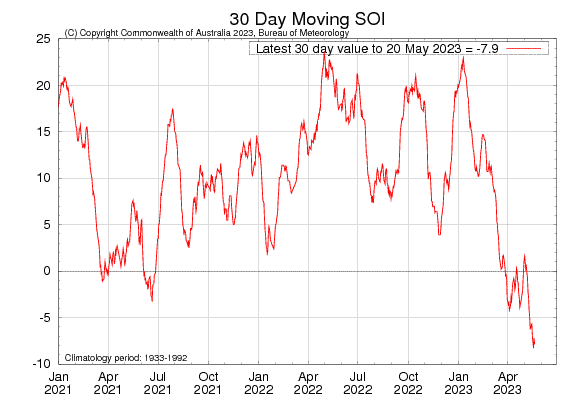 Models are still indicating a drier and warmer response across late winter / spring / summer across much of Eastern Australia. El Nino is always an indicator of weather and weighs the dice towards drier and warmer…but there are always variations from event to event…AND we have also got the impacts of climate change and the Tongan volcanic eruption. Ocean temperatures are currently at record high levels: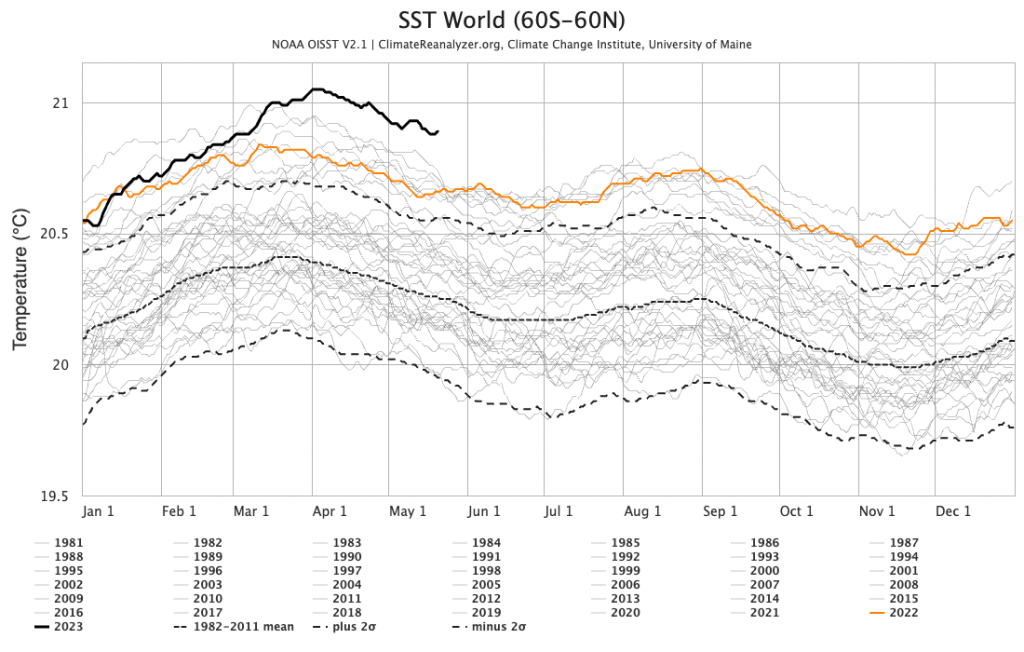 Antarctic sea ice is at record low levels: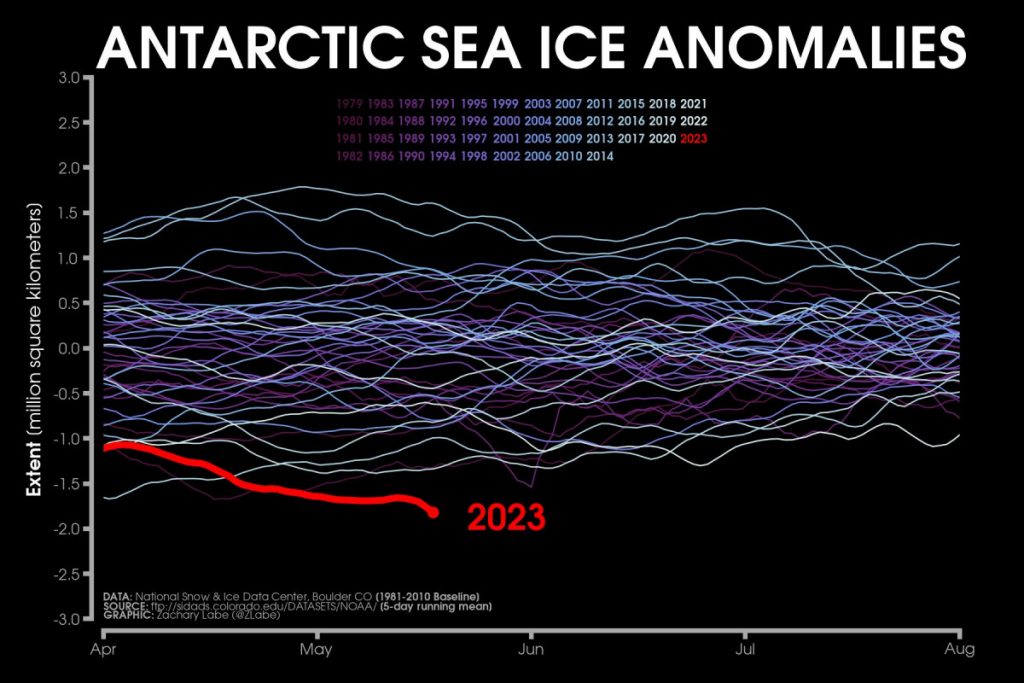 …and we have record high levels of upper atmospheric water content from the Tongan volcano: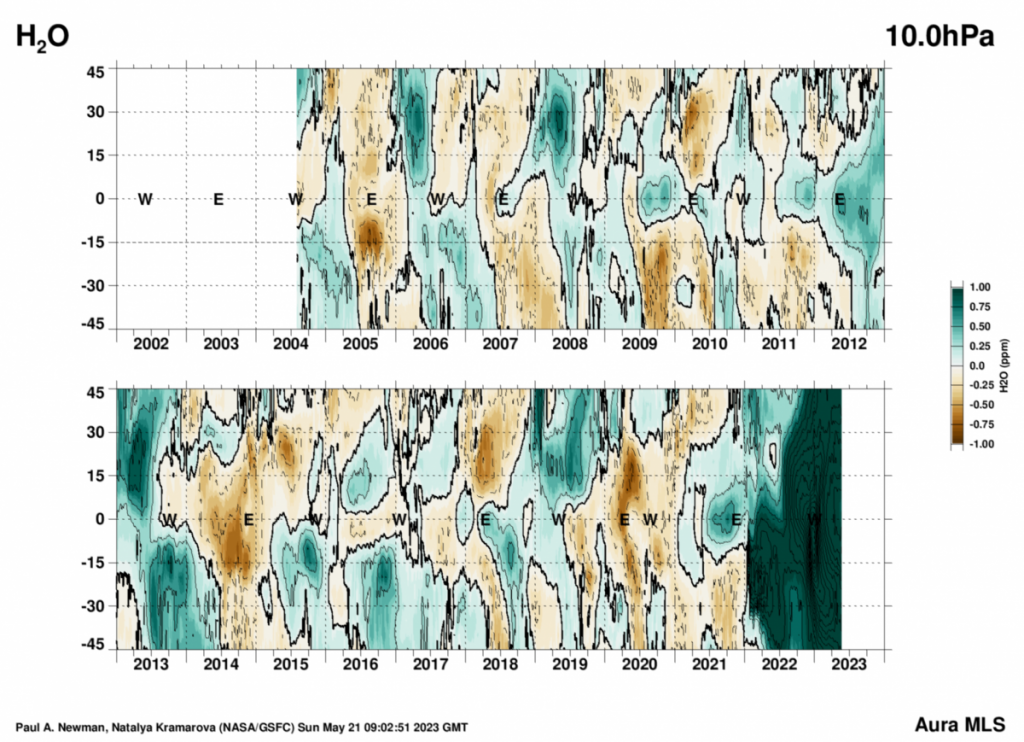 …so this year is going to be an adventure. Higher than average temperatures are looking almost certain, but rainfall is harder to predict. We'll keep watching models and outlooks as they update and post more information here when things become clearer.
Thanks to our sponsors Kombu Wholefoods and Snapfrozen
Images thanks to NASA/GSFC, Zach Labe, NOAA, Meteologix, Tropical Tidbits