The Australian weather community has been watching a tropical low that kicked off near Darwin, then moved across the NT, then across Far North Queensland, down through the Coral Sea (during which time it made it up to a Cat 2 cyclone) before sitting off the coast not far from us. That low is quickly weakening and is likely to move ashore to our north over the coming days. The impact for us will be an increase in showers and storms through the middle of this week, with some decent totals possible in favoured locations. You can see all this come together in this rainfall and air pressure chart just out from the American GFS model: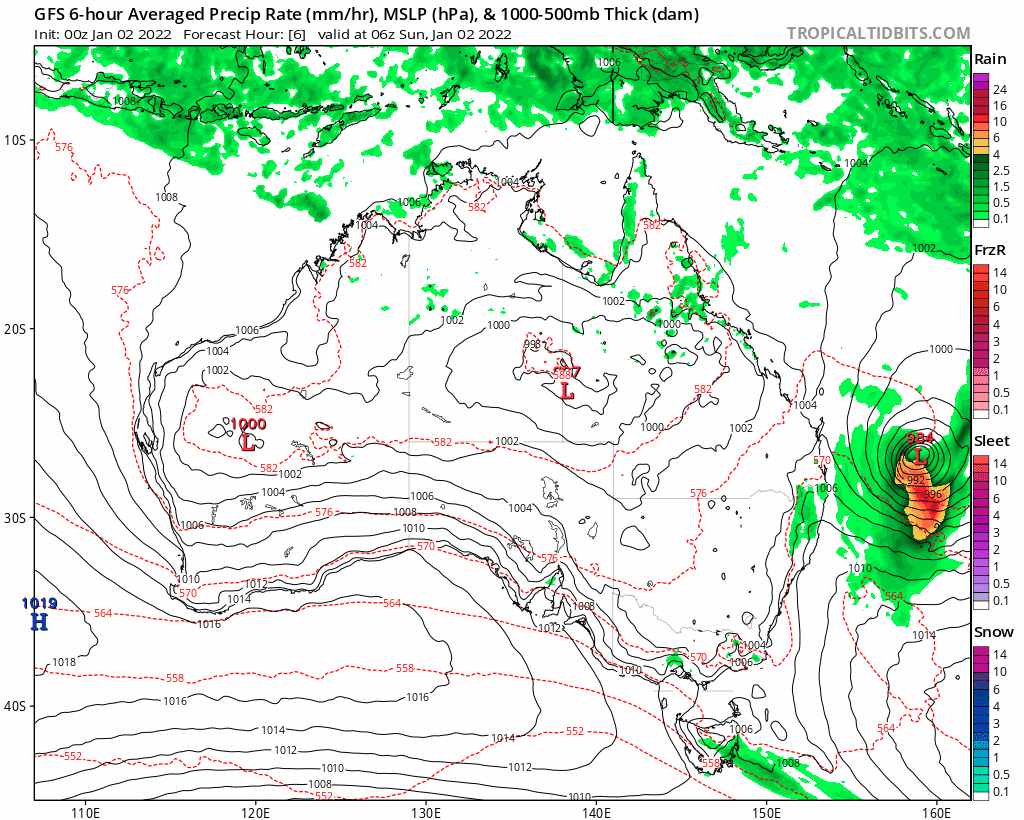 …and here's the resultant forecast rainfall for the same period: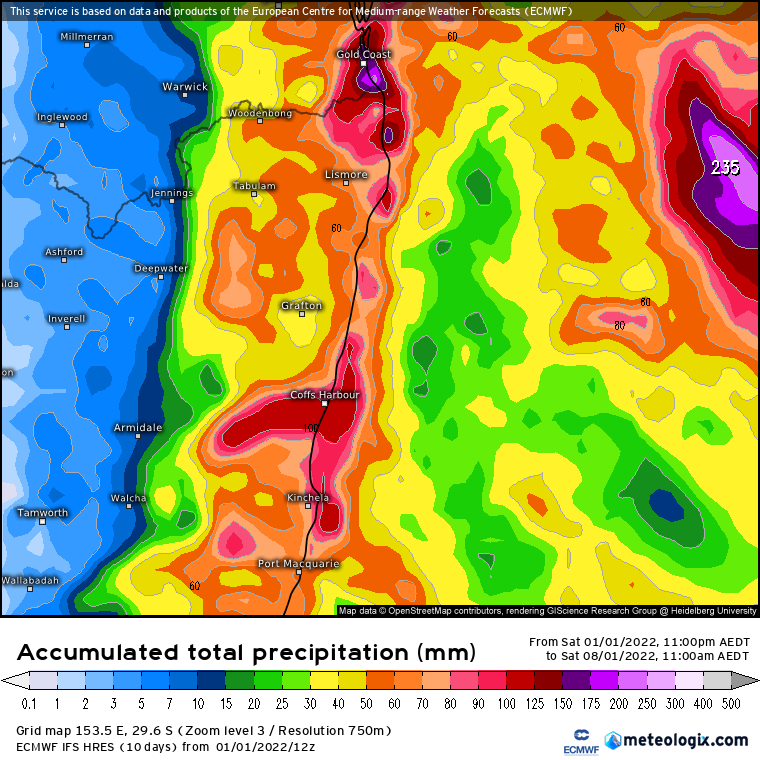 Subtle changes in the movement of the low, either north or south, will have an impact in the rain totals we see – and with a lot of moisture available there is the risk of some higher totals – as is forecast by some of the models…as such it's worth keeping an eye on forecasts and radar images over the coming few days as river rises are possible.
The same low that is bringing the wetter weather this week is also bringing some decent swell: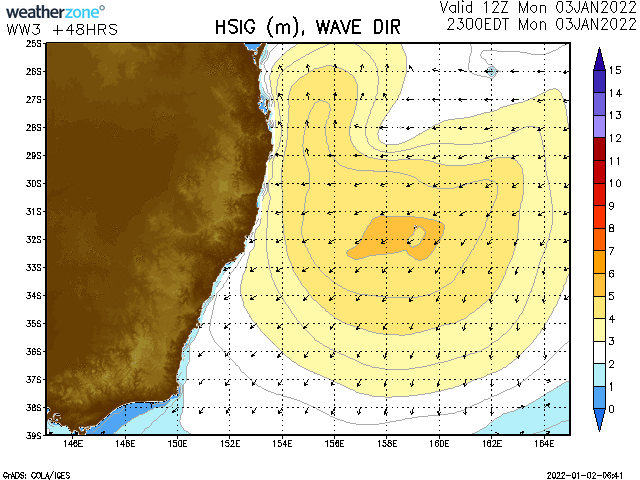 There is Severe Weather Warning out from the BoM for higher than average tides over the coming few days as Seth pushing water towards the east coast:
"ABNORMALLY HIGH TIDES, which may cause sea water flooding of low lying areas are possible for coastal areas north of Seal Rocks. Water levels could reach or exceed the highest tide of the year by at least 0.1 metres during the morning's high tide on Monday, Tuesday and possibly Wednesday mornings."
We'll likely be looking forward to some sunnier and drier weather by the time we hit the latter part of next week – and that *should* happen once we move into next weekend. Looking further ahead we're into the wetter part of our year – and combined with a La Nina that means we'll likely see further wet weather at times as we move through summer and into Autumn. I'll keep an eye out for higher totals through this event (and post again if likely), and likewise will also post about future events as they approach. Until then wishing you a fantastic 2022.
Thanks: Kombu Wholefoods | Snapfrozen | Weatherzone | Tropical Tidbits | Meteologix