The promised rain certainly arrived, with flooding across many local rivers….nothing too serious however with river levels dropping fairly quickly once the rain stopped. Here's how much rain we have seen over the previous week – and you can see models pretty much nailed this one: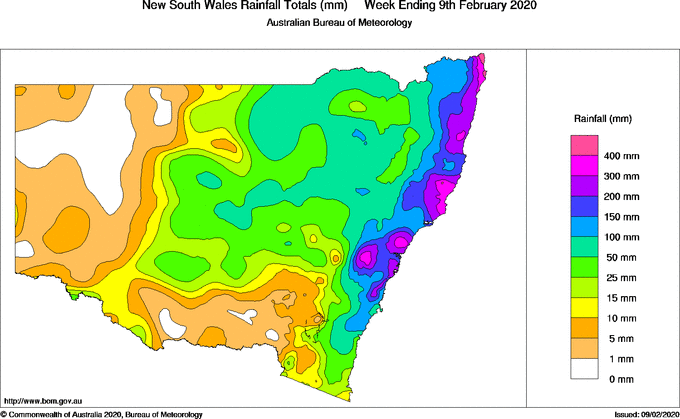 Low level winds are no longer aligned to give us rain periods, and the main trough has moved offshore. That has given us clearing skies however, and that sunshine could well kick off some storms today. Here's the lightning forecast for this afternoon:
We'll have showers with us through much of this week, before the next event kicks off. That event will consist of a Coral Sea low making its way south west towards us, before veering away again. Here's how the models see it right now:
Right now the models are fairly consistent in keeping this one offshore, however it's always good to keep an eye on this situation as a move to the left would give us some big wind and rain. As it stands right now, we'll likely see a pick-up in the showers and wind later this week…and also likely to see a big swell develop as the low moves past. I'll post again if that changes. Beyond that it looks like more showers at times, but no sign right now of a return to the very wet conditions of the weekend.