We've got a few showers rolling around at the moment on the humid summer onshore flow, but nothing that gives more than a quick downpour. That is going to change on Thursday and into the weekend. We'll see a southerly change making its way up the coast on Thursday – and you can see it blasting in on this forecast chart for 4pm Thursday: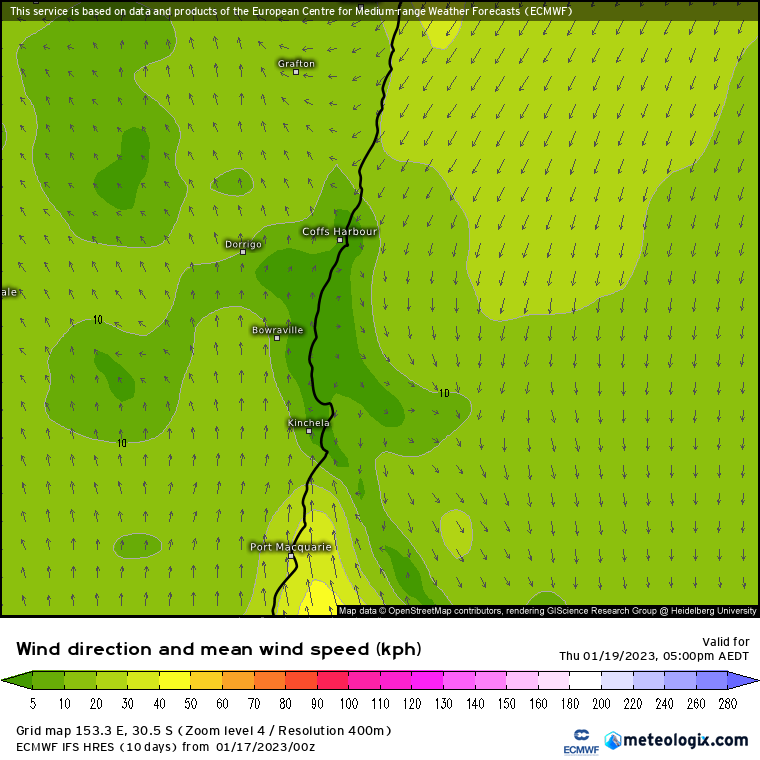 A combination of humid onshore winds, a warm afternoon and a change coming through means we'll likely see some decent stormyness through the afternoon. Here's the lightning forecast chart for Thursday late afternoon: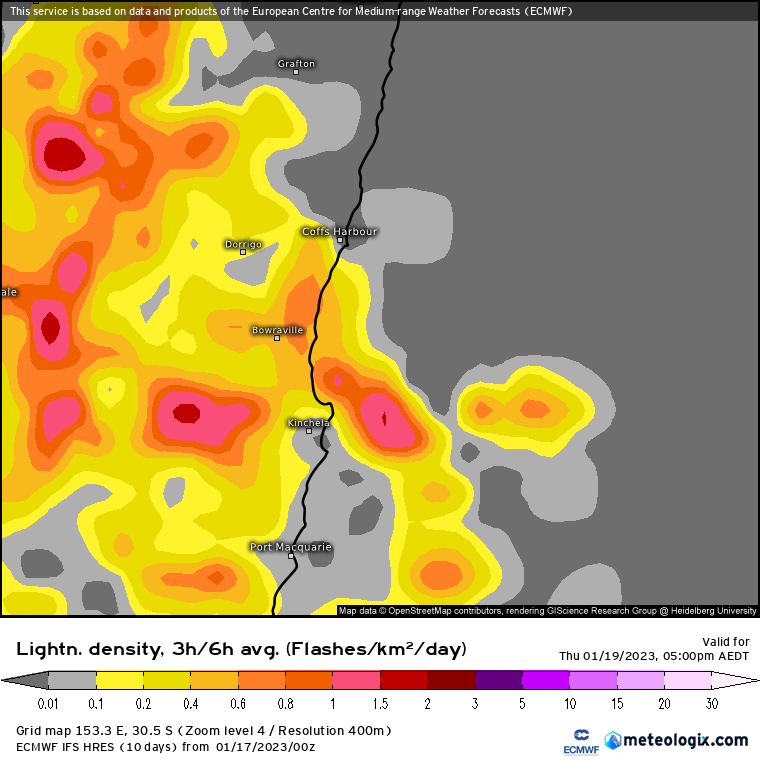 Those storms should roll to the north through the evening as they follow the change…but we won't be totally out of the woods as the onshore flow following the change will combine with some cooler upper air to bring a continuation of the showers – and over time we could see some decent accumulations. Here's the current ocean temperatures around our coast – easily warm enough to power some decent onshore showers: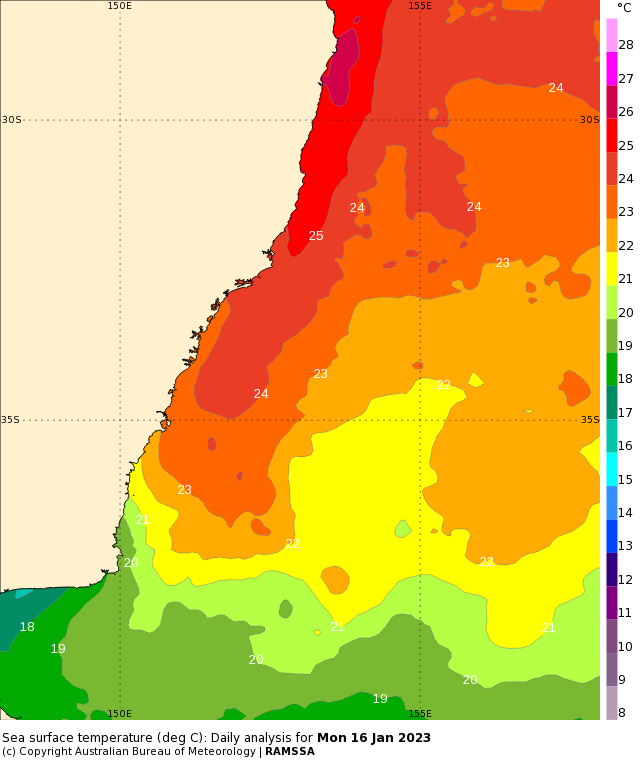 The current forecast rainfall totals out to 6 days average out not too high – but some models are starting to trend up with rain totals, so we could well see totals higher than in the chart below: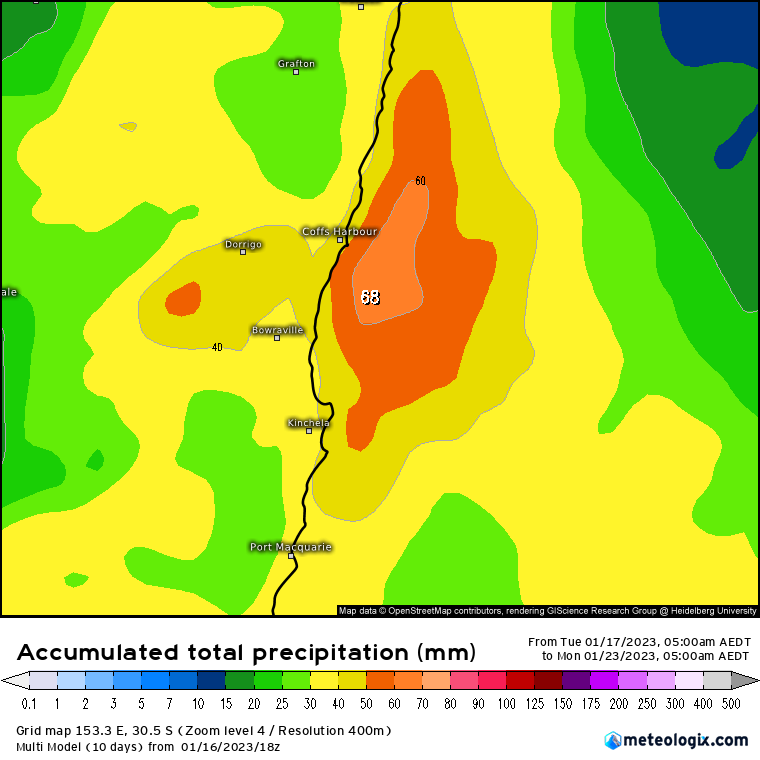 We'll have a better idea of likely short-term totals when the event comes within range of the high resolution local models on Thursday morning – I'll post again then if totals look different to the forecast above. My suspicion is that they'll be looking higher by that point. Should emphasise this isn't a big flood heads up – it's been really dry recently so the ground has some good capacity to absorb the incoming rain (and will likely much appreciate it) and totals are not looking too extreme, although as is the case with stormy changes there could be some higher point totals.
Thanks as always to Kombu Wholefoods and Snapfrozen
Images: Meteologix / BoM