As forecast we had some more good storms rolling through yesterday afternoon and through into the evening, with some of the local gauges around Dorrigo picking up over 80mm. Here's how the lightning looked through Monday (orange) and Tuesday (red):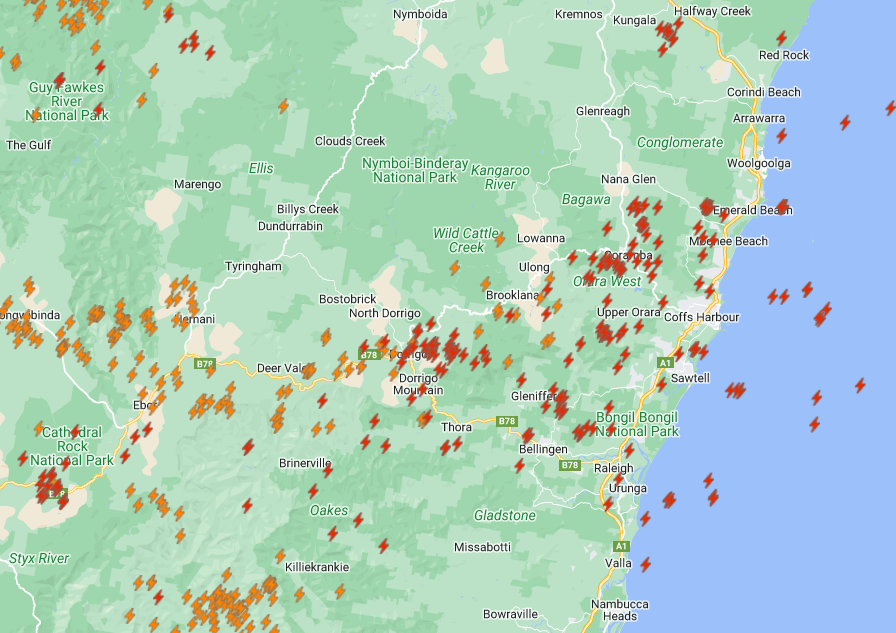 Lower chance of storms today but I'm watching a decent storm rolling up along the coast with a weak change. You can see it here on the latest satellite image: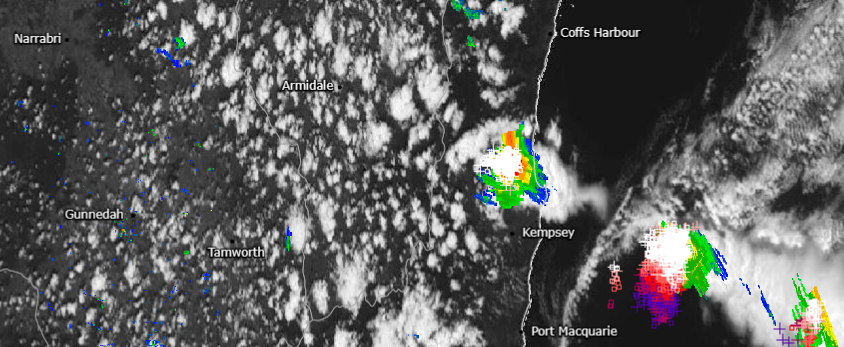 That's one to watch on the radar over the next hour or two – storms moving up on a change can pack a decent punch! It could well roll out to sea, but we could also see others forming on the change.
EDIT: Since posting that storm has been severe warned along the coastal strip for damaging winds, hail and heavy rain.
Looking further ahead and the models are still looking wetter as we move into late Jan and early Feb – more details as we get closer to the event. This far out and with so much that can change the ensemble average is a decent gauge, and right now it's forecasting some decent totals across our region: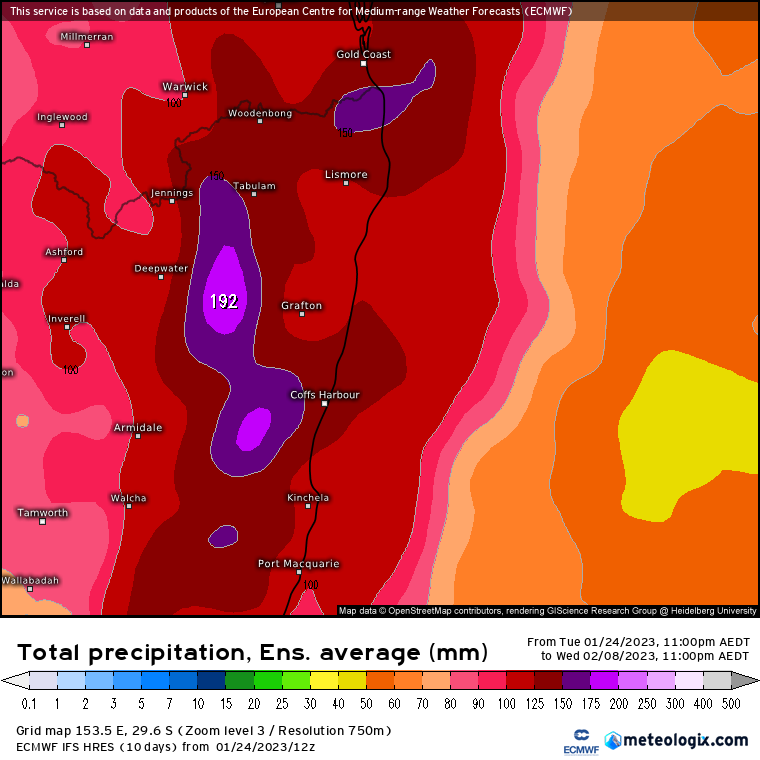 Don't rely too heavily on the totals above – it's an average across multiple runs and is for an event a decent way into the future so will likely chop and change for the next few days. For now it's just a guide that we could see some decent wet weather coming up. I'll post again when models settle down.
Thanks to Kombu, Snapfrozen for the sponsorship, MetCentre and Fire Weather Watch for images 🙂