We posted yesterday about the risk of severe storms through the afternoon – and that is certainly how it turned out. This is how it looked on the radar: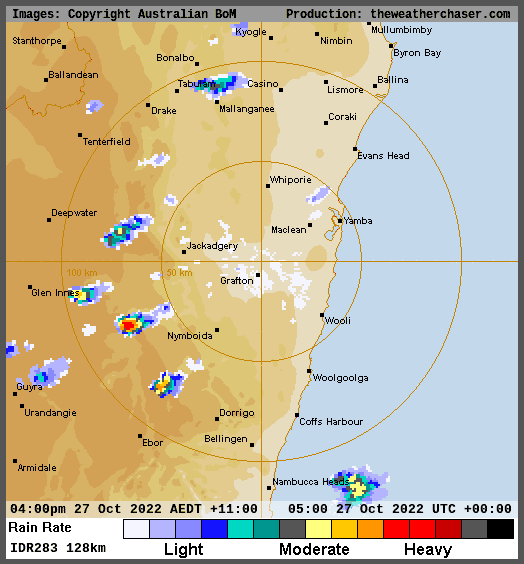 …and this is how it looked from the start of the Kalang Valley as it moved in just south of town: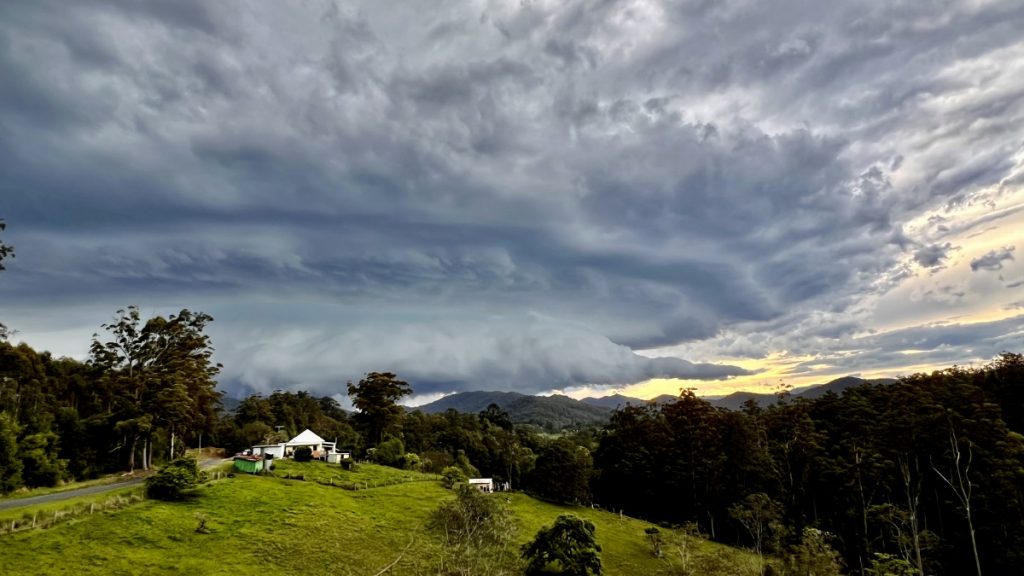 The storm produced very hail with numerous images available on social media this morning.
The good news is that it is looking more settled and sunny for the next few days with temps in the upper 20s until a big cold change moves through during next week, dropping max temps back down into the low 20s for a few days.
Thanks to our sponsors Kombu Wholefoods and Snapfrozen
Images courtesy of Weather Chaser, BoM, Bellingen Weather