A quick post to flag that chance for some decent localised totals with any storms this afternoon. Here's the latest forecast from the BoM high-resolution model for today and tomorrow:

You can see the higher totals likely towards the hills, with much less as you get closer to the coast. Dorrigo hills could see some bigger falls – but as is always the case with storms, actual totals could be well down on the forecast (which is likely a little over the top anyway!)
Looking further ahead and this animation showing forecast rainfall anomalies for the next three weeks flags the potential for an uptick in rain over that period: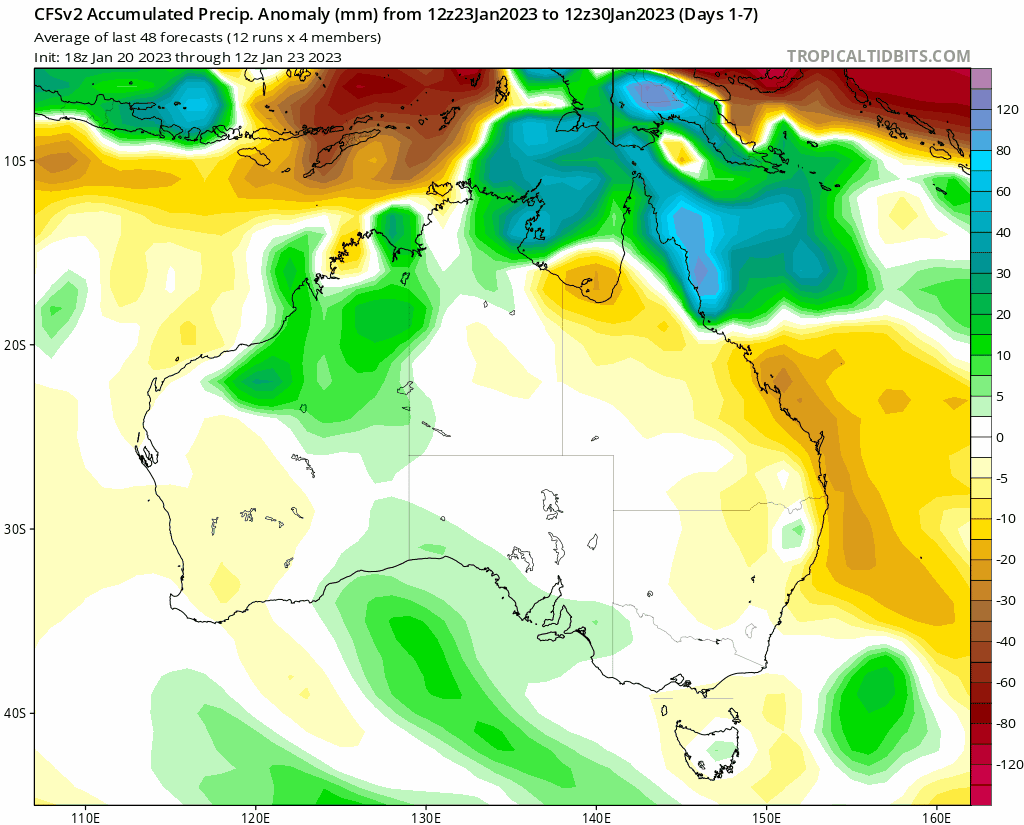 Models are all over the place – each model showing different outcomes to other models, and at times different outcomes from run to run…so for now what we know is that the chance of a wetter spell over the coming few weeks is higher than average…but what we see from it is still unclear. If it ends up looking significant I'll post again.
Looking much further ahead and there is a very significant amount of heat building under the eastern Pacific: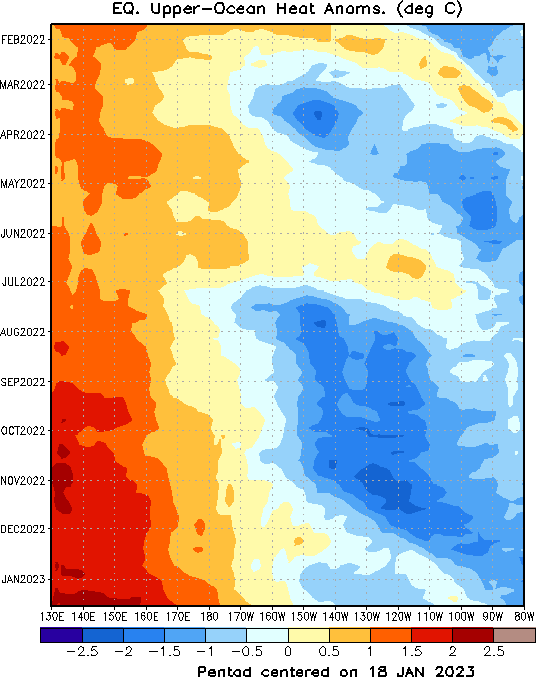 At some point that heat will move across under the Pacific, emerge at the surface, pump a lot of heat into the atmosphere, and generate a likely El Nino event. Models are still unclear when that will be, but with the potential for a stronger MJO to move across the Pacific during February and March we could well see that as a trigger that moves us from La Nina across to neutral, and then potentially into El Nino. I'll post again as models settle down…but another one to watch!
Thanks to Kombu, Snapfrozen for making this site possible…and to Meteologix / NOAA / Tropical Tidbits for images.