Some big storms across Eastern NSW through yesterday and this morning – but they are now all clearing off to sea as a much drier change moves through. You can see the dry change move through Bellingen around 9.30 this morning – check out the sudden drop in dew point:

Here's the lightning for the last 48 hours across NSW. You can see most locations saw a lot of storms – but our region definitely missed the worst of it: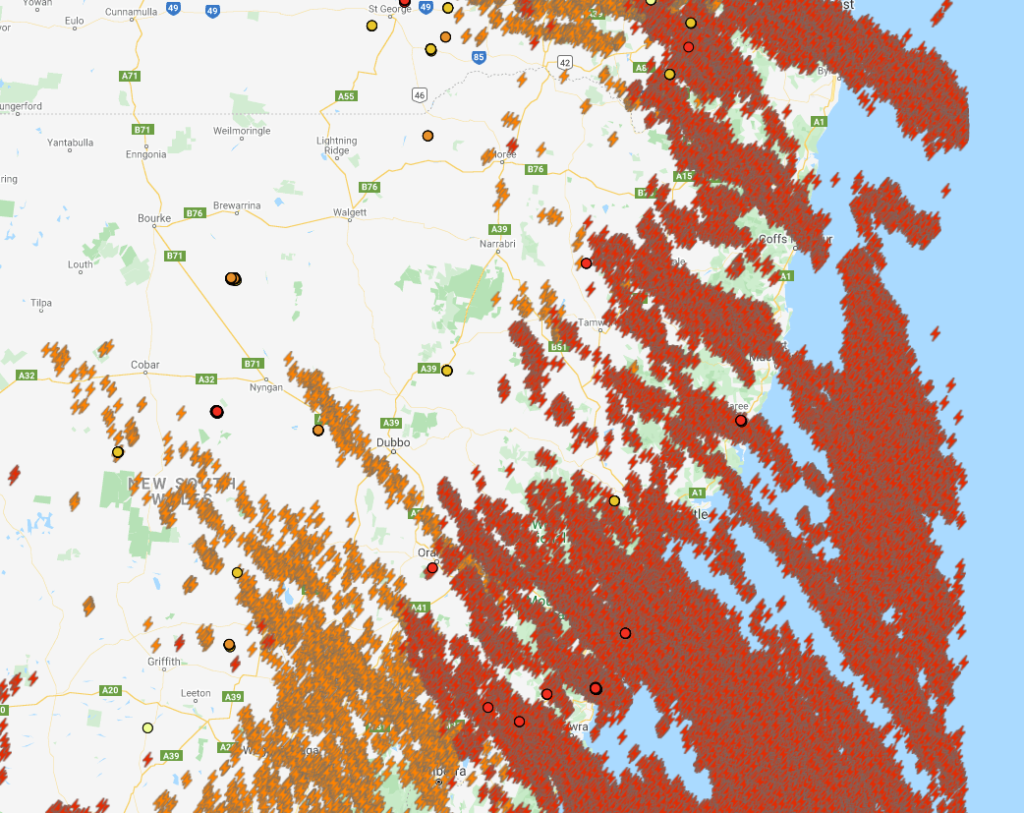 One storm that moved through Sydney yesterday was tornado warned. It certainly looked like it on the radar: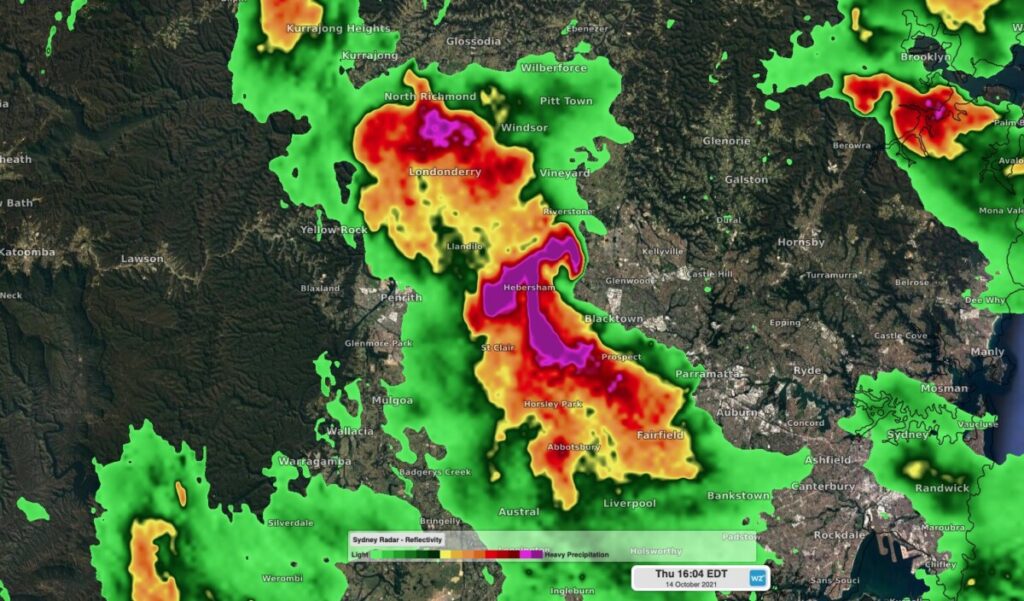 …Notice the hook curling around the storm? Classic tornado representation – and the velocity returns certainly looked like a tornado. There were also reports of a tornado near Armidale. There was also a lot of large hail around yesterday as well – though again not so much in our area: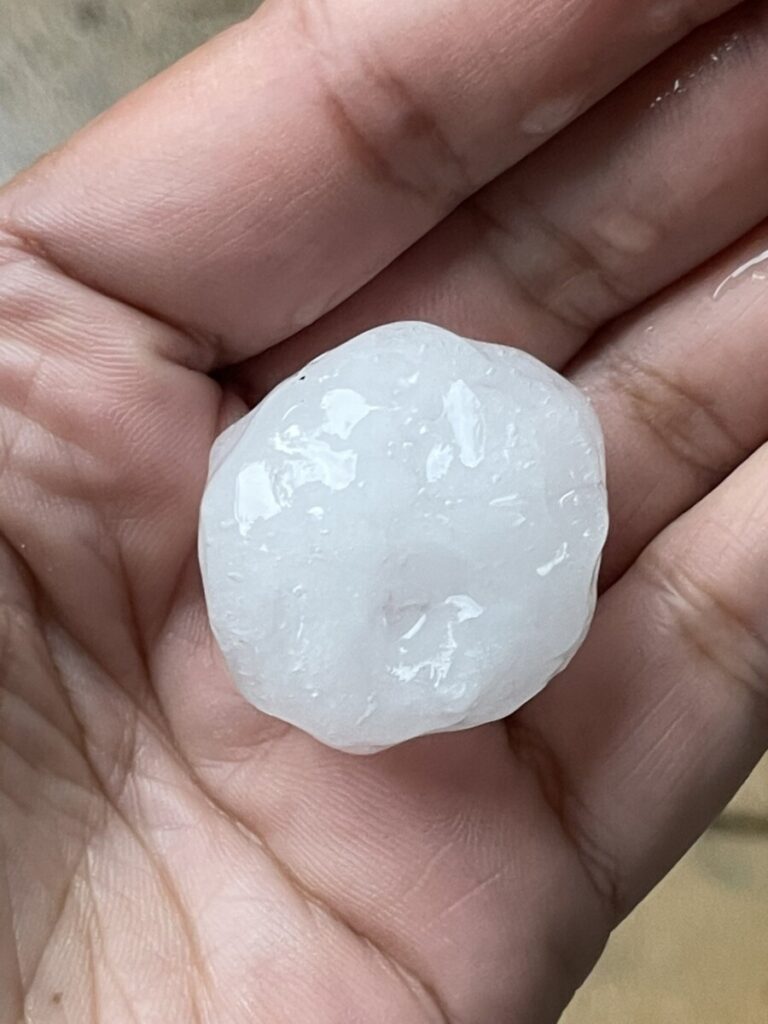 The bottom line – we missed out on much of the storm activity yesterday – but that was not necessarily a bad thing with some dangerous storms around. We did see some storm activity however, with hail and heavy rain up the mountain and some clearing storms this morning. Here's how one of them looked from the start of Kalang Road this morning: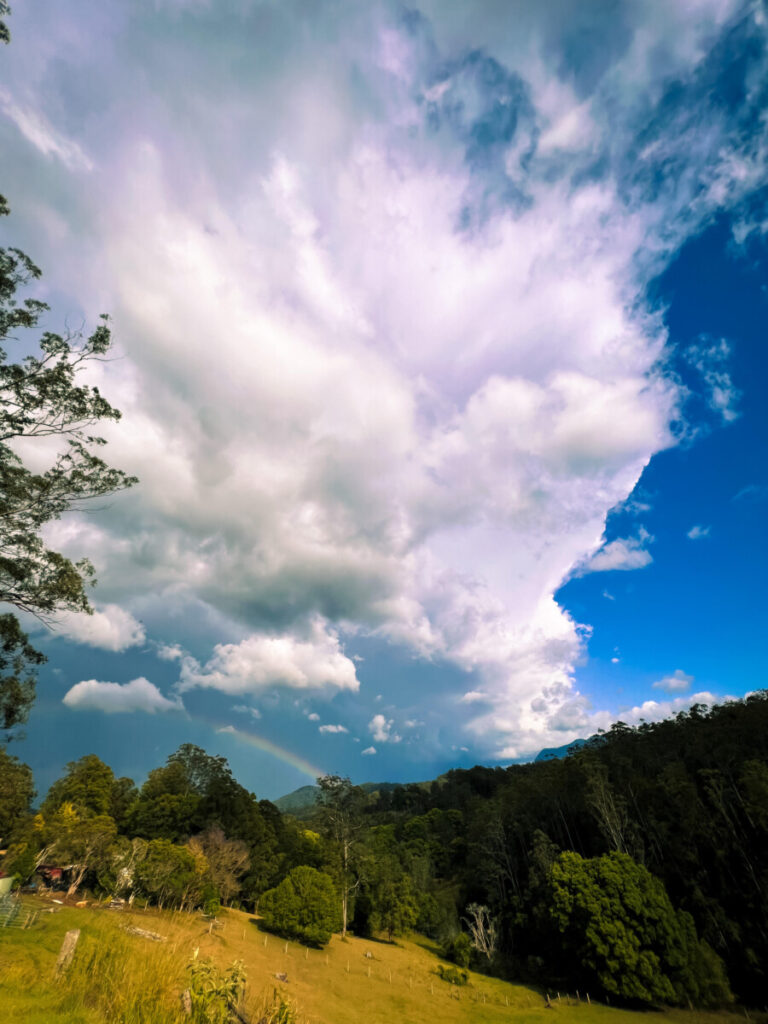 The rain brought a quick transformation in soil and surface moisture. This image is usually used by fire agencies to give an indication of how fire will behave, but it also shows quite clearly how much wetter than normal it is already across much of NSW – a great sign as we move into fire season: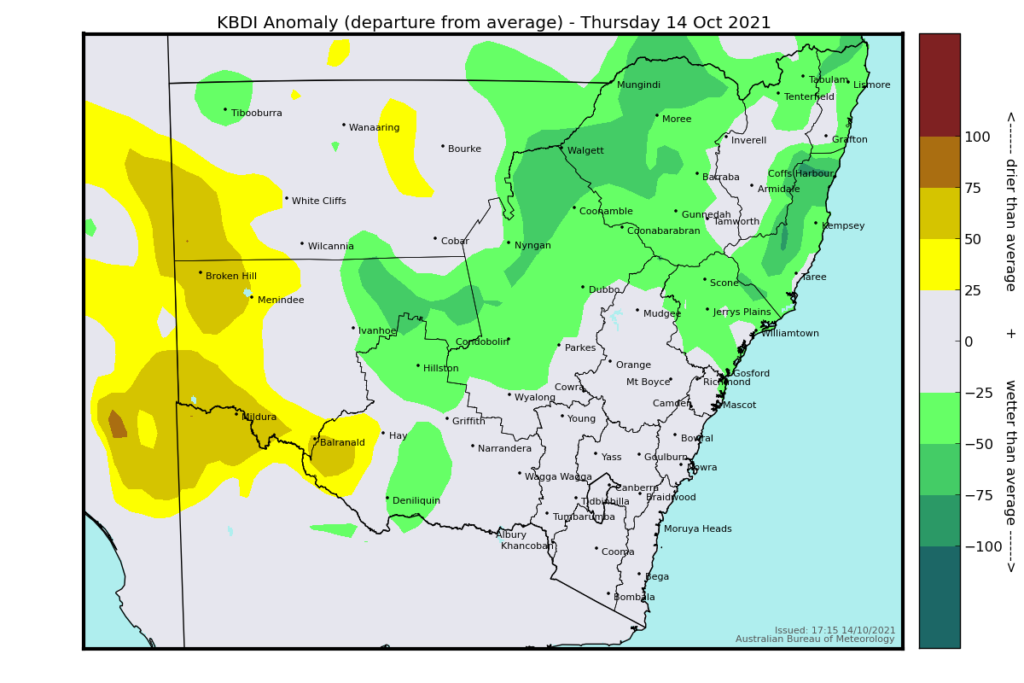 Looking ahead and we have the chance of a few showers and storms at times over the coming week. Pressure patterns are weaker now, which makes it harder to pin down exactly what we will see and when….but it's likely to be drier than the last few days as a whole across our region, with some great Spring growing weather and the chance of a shower or storm at times. NOAA declared a La Nina this morning, and the BoM is likely to follow…Models still show a quick drop into a reasonable La Nina over the next few weeks – so the longer term outlook is still looking wet at times through summer.
Thanks to: Kombu Wholefoods & Snapfrozen for sponsoring and hosting Bellingen Weather
Images: Many thanks to: Landgate / Twitter / BoM / Weatherzone / Bellingen Weather