The rain finally arrived yesterday which was great to see. It's been dry for some time however and the rain received will do little to reduce the deficit, but should at least reduce fire risks in the short term. Here's the 24 hour totals to 9am from the BoM via the Bellingen Weather site: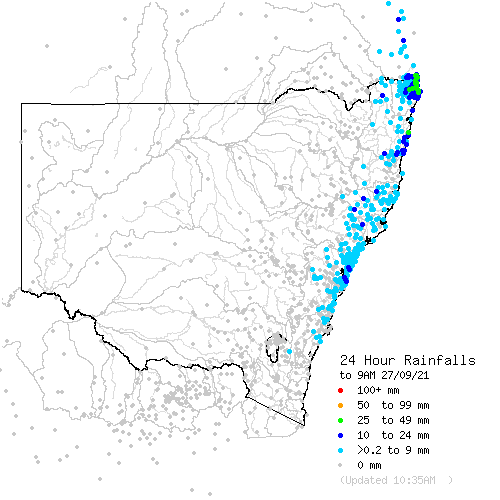 You can see the peak across far NE NSW, but some decent totals close to the hills across our region as well. The highest I could see for us was 16mm in Coffs, 14mm in Gleniffer, and similar up around Meldrum…with some locations received little if any rain.
Looking ahead this week looks MIGHTY stormy across NSW, particularly inland. I've put together an animation showing forecast lightning from tomorrow through Saturday. You can see:
The lightning move slowly from west to east through the week (this is a slow moving system!)
The peak of the lightning inland, and also through each afternoon
Some lightning across our region late afternoon through late week and into the weekend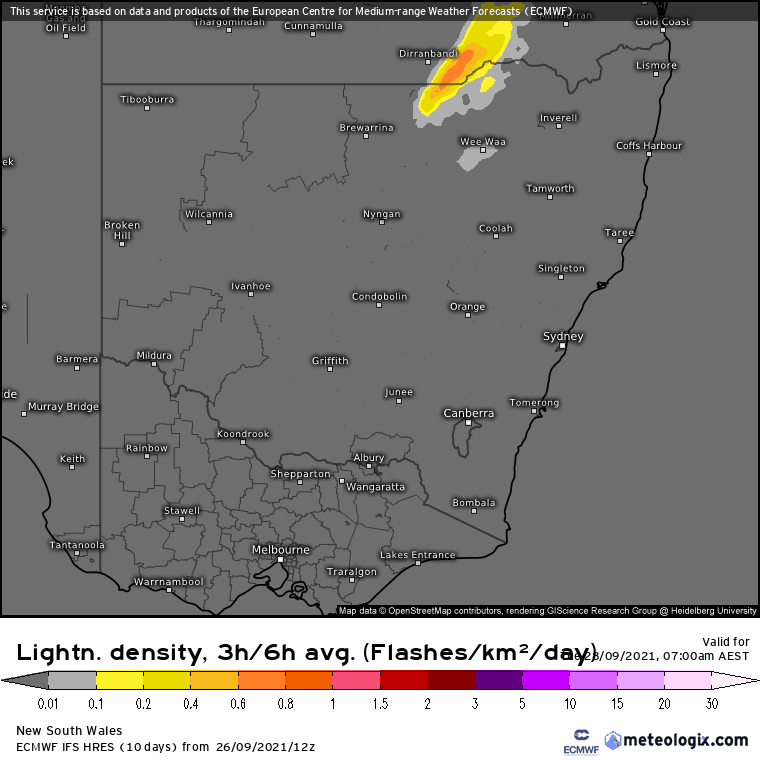 As you might expect, the higher rain totals are likely inland – and here are the forecast totals through the week: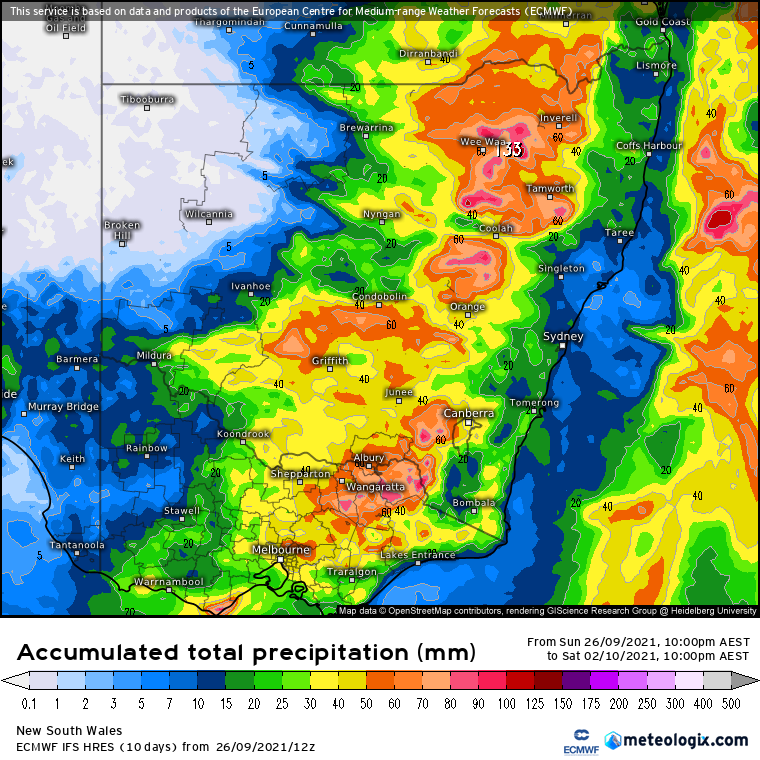 VERY good falls likely inland, with some flash (and potentially riverine) flooding possible. Lower rain totals likely for us, but as is the nature of storms we could end up with very little and / or some big local totals…definitely something to watch through the week and on the radar as the event kicks off.
Looking further ahead we have a rapidly developing La Nina – check out the cold area forming once again across the central and eastern Pacific:

You can see the temperatures diving across the La Nina region in this ocean temperature plot: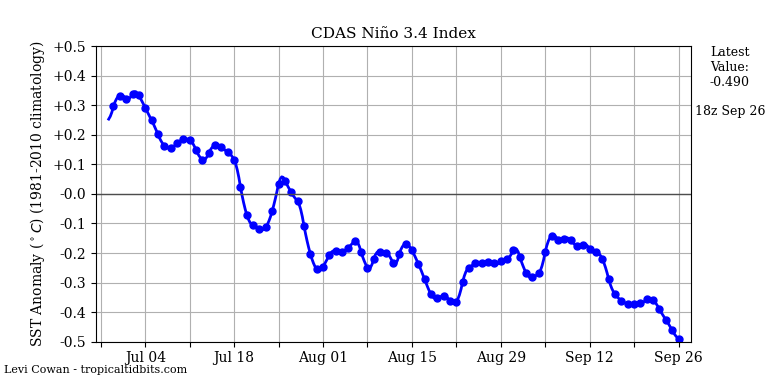 …and the forecast for the summer shows an ongoing deep dive into La Nina territory: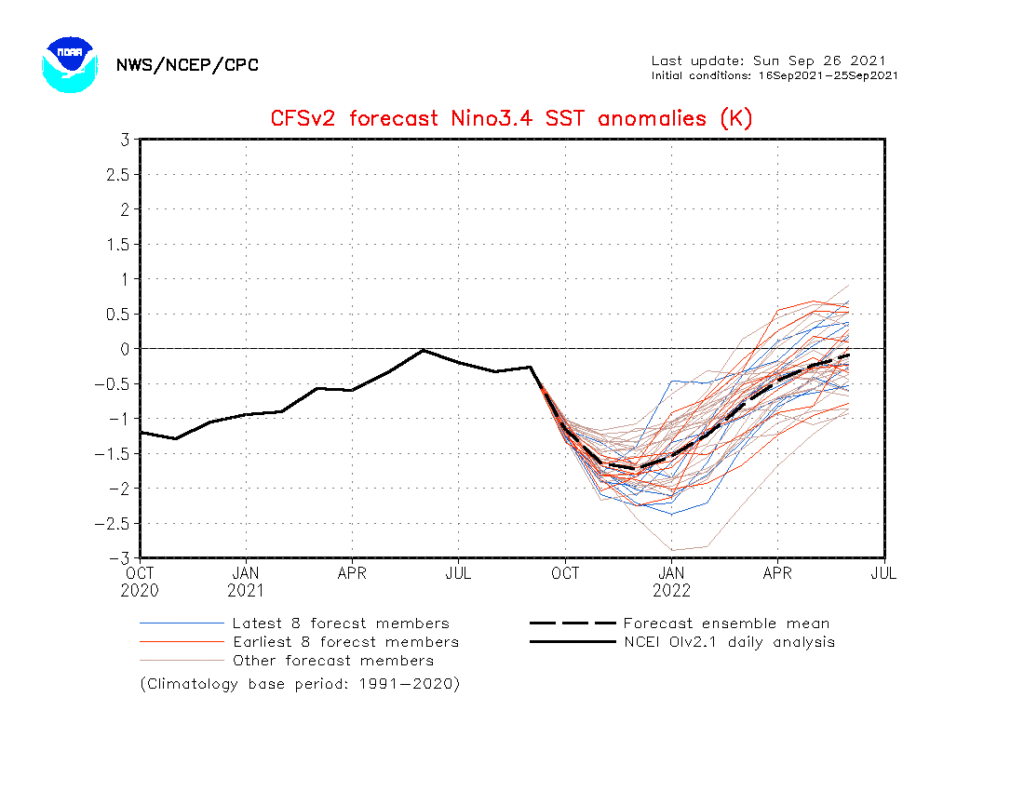 …as such a wetter summer is still looking likely. Once again that is unlikely to mean it will be wet right through, however the chances of some significantly wetter periods through the summer are much higher than we would normally expect…something to watch over the coming months! Until then I hope we see some decent (but not damaging) storms, and look forward to following this storm event in real time through the week. Thanks for reading 🙂
Images and credits: NOAA / Meteologix / CPC / Tropical Tibdits / Kombu Wholefoods / Snapfrozen