Well the long promised rain arrived, with long periods of gentle rain falling across our region – absolutely ideal for dry soil. Here's how the rain looked over the last 24 hours – you can see the slow but steady accumulation:

Over 60mm for this event in Bello so far, with more in the Promised Land. Slight rises on the Never Never and other local rivers but not much…good to see them moving again: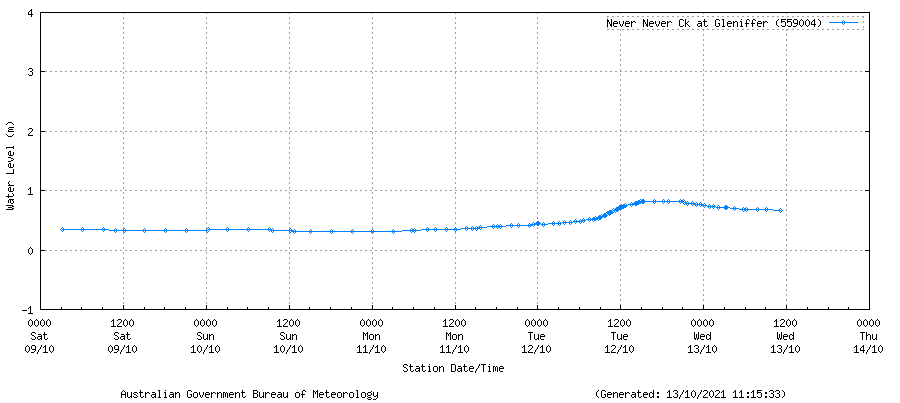 Looking ahead and we should see the rain clearing today – but hard on its heels we have a larger pool of cold air up high moving in tomorrow. That cold pool will bring drier air at the surface by Friday, but tomorrow it will come up against the more humid air left over from this current event – and that usually means a decent chance of storms. This is how the cold pool moves over the next few days: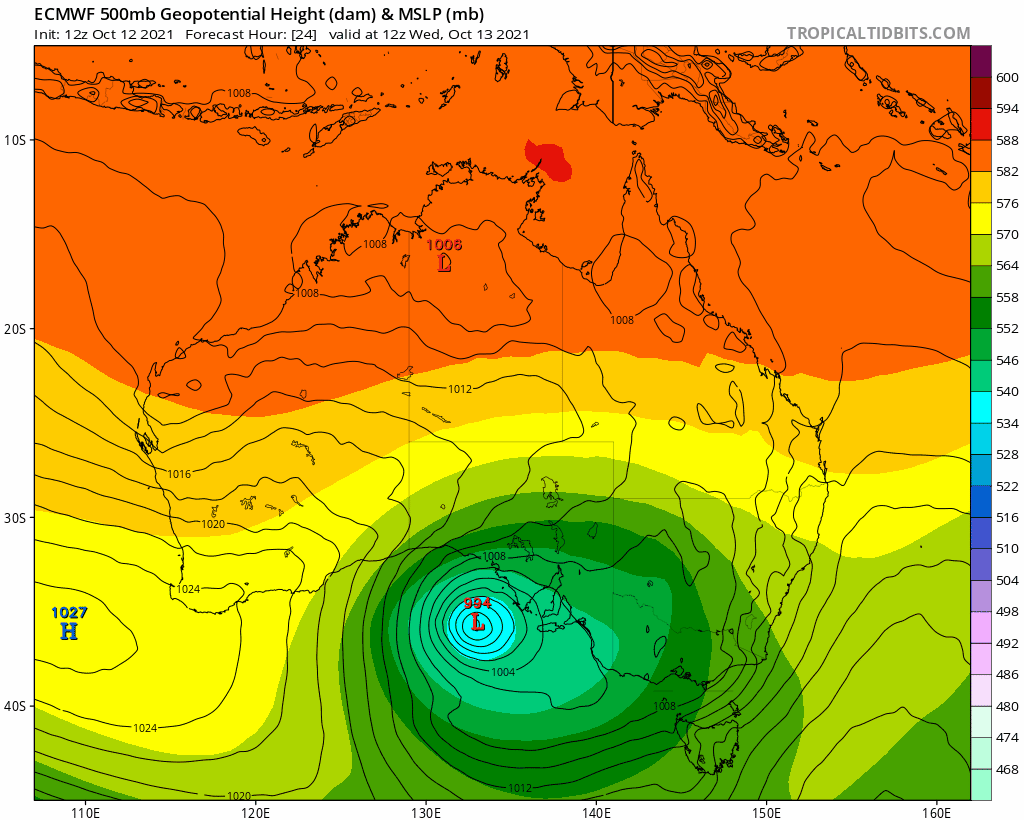 …and here is the BoM storm forecast for Thursday: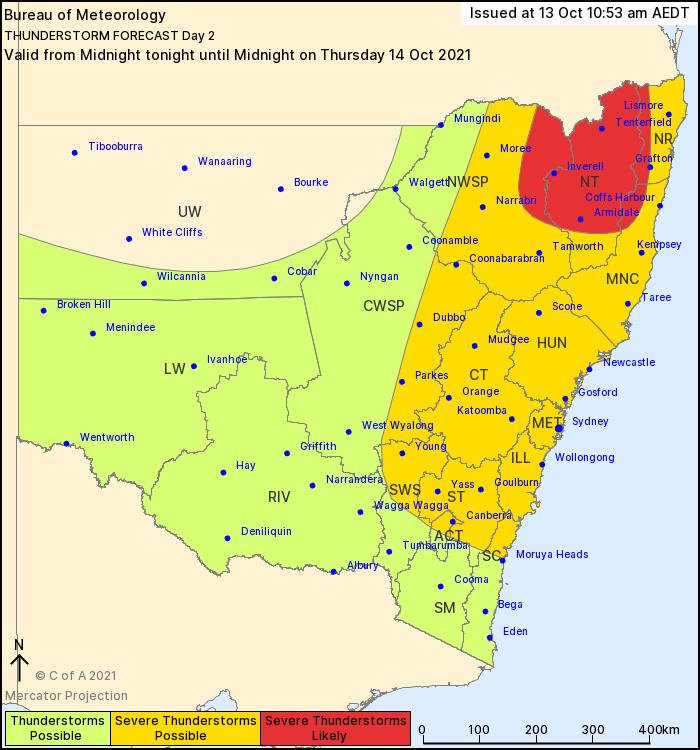 In their words:
A broad area of possible thunderstorms across the state during Thursday, with storms in the west possible from early in the morning and tracking east during the day. A increasingly large band of thunderstorms are forecast to develop about the east into afternoon, with a widespread area of possibly severe storms across high populated areas of the state.
Through the east damaging winds, large hail and heavy rainfall are all possible with severe thunderstorms. With the increased risk of possible isolated supercell thunderstorms with destructive winds, giant hail and intense rainfall though parts of the east during the afternoon, most likely about the ranges and slopes. 
…so whilst the strongest storms are likely to remain inland from us, we could still see some strong storms across our area – worth keeping an eye on the radar and warnings through the day. The EC model forecasts lightning for tomorrow as follows: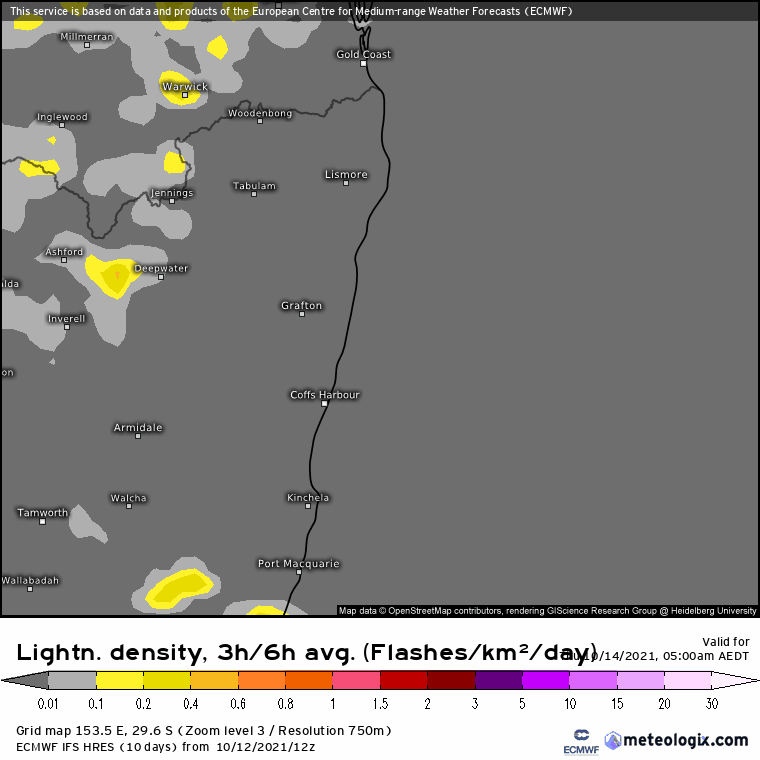 Looking further ahead and the BoM have just moved from La Nina Watch to La Nina alert: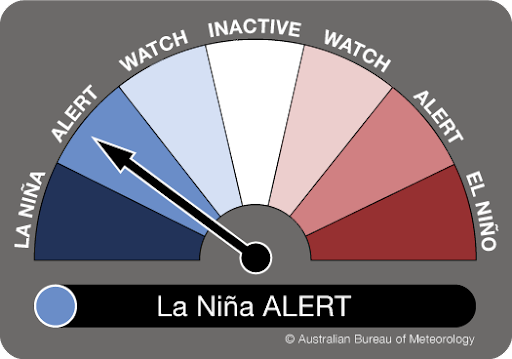 …this is something we have been watching and discussing for some time. Latest model runs show a strong drop into La Nina territory – at least as strong as last year: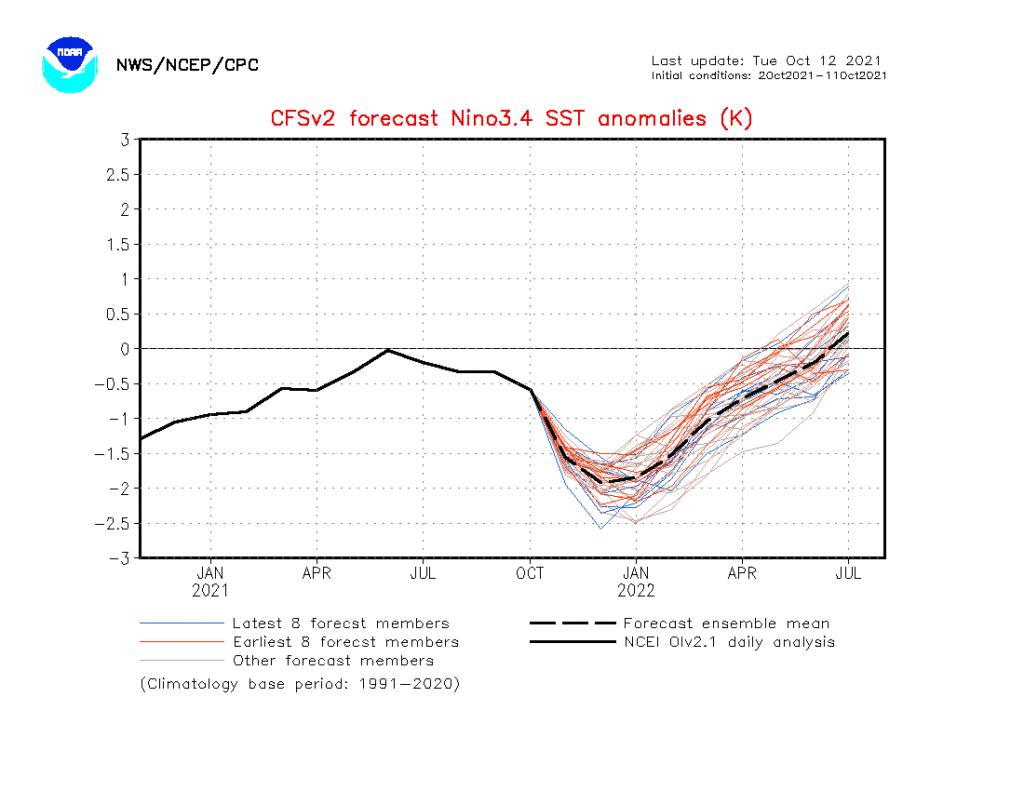 If it goes that strong it increases further the risk of flooding rains this summer – something we will keep a close eye on over the coming months…
Thanks as always to: Kombu Wholefoods | Snapfrozen | NOAA | Tropical Tidbits | Meteologix | BoM