NSW has had, as forecast, a MASSIVE few days of storms. Yesterday alone saw over one third of a million strikes across NSW, including a destructive tornado or two. Here's a map showing the lightning strikes over the last three days: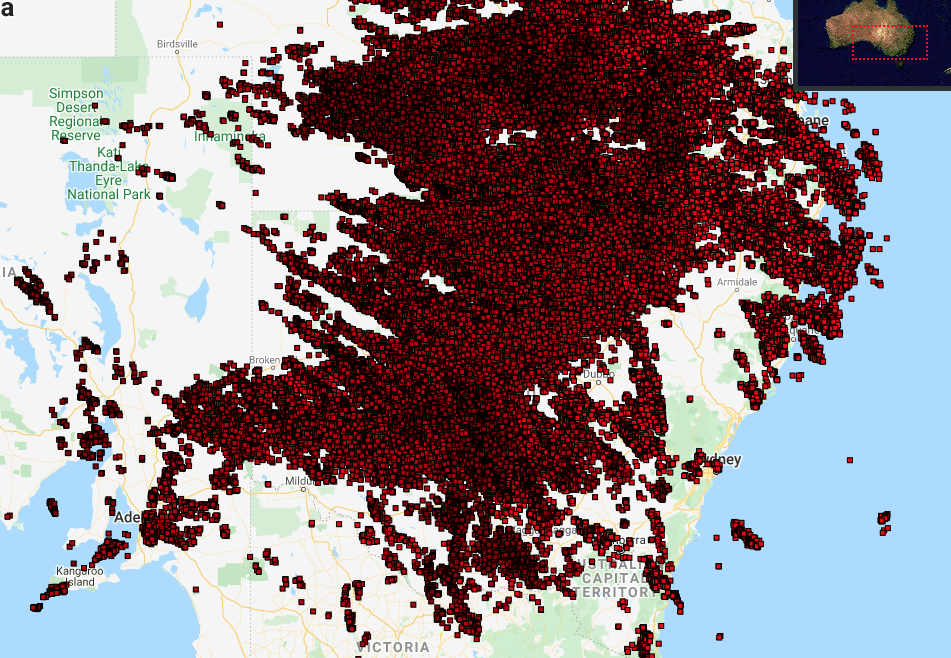 You can see the massive number of strikes inland, with storms making it in fingers to the coast as well (including our region yesterday evening). The forecast for later on today shows a strong upper trough right over the top of us. Combine that with some reasonable humidity and strong Spring sunshine…and storms will once again make an appearance today. Here's the forecast map for later today – low pressure and upper cold air right over us: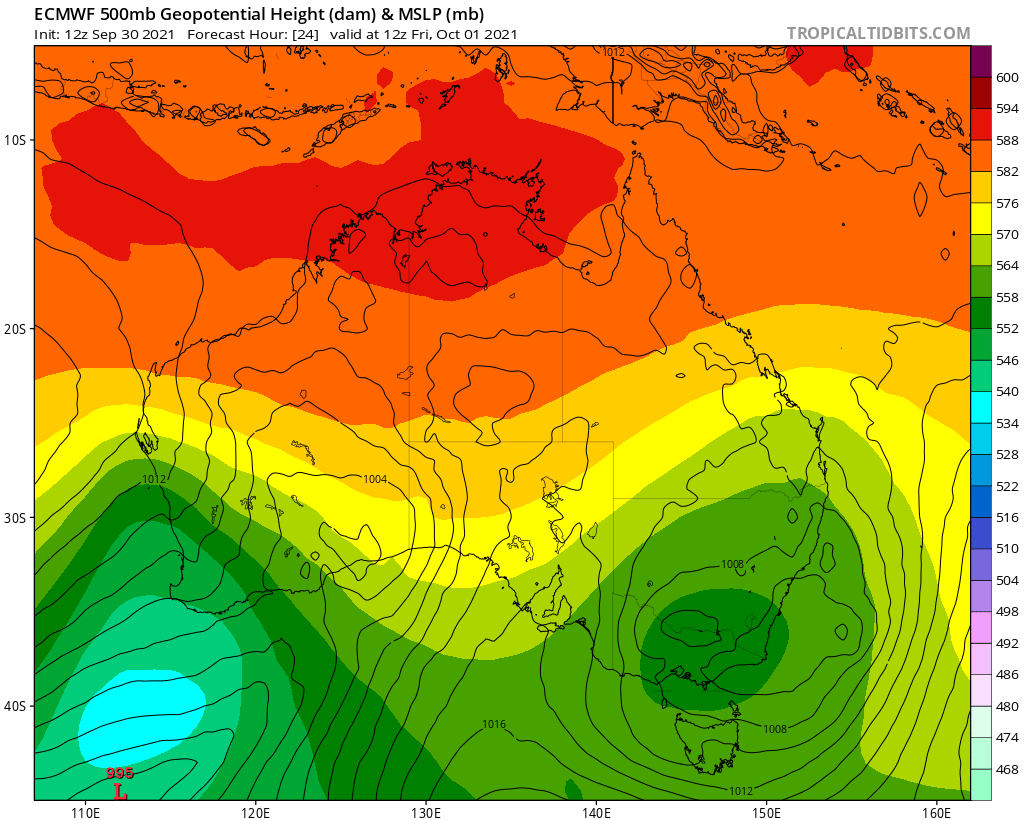 ..and sure enough models forecast lightning not too far away from our region again later on today:
It doesn't mean that we'll definitely see a storm, but the ingredients are there and we'll likely see some kicking off across the Mid North Coast somewhere…worth keeping an eye on the radar through the day and being aware that any storms that do kick off can bring heavy rain, strong winds and the risk of hail.
Looking slightly further ahead we have the chance of storms again tomorrow – but less likely than today…then as we head into the start of next week it looks like warming up quickly before the next change comes through. Here's the forecast highs for Monday: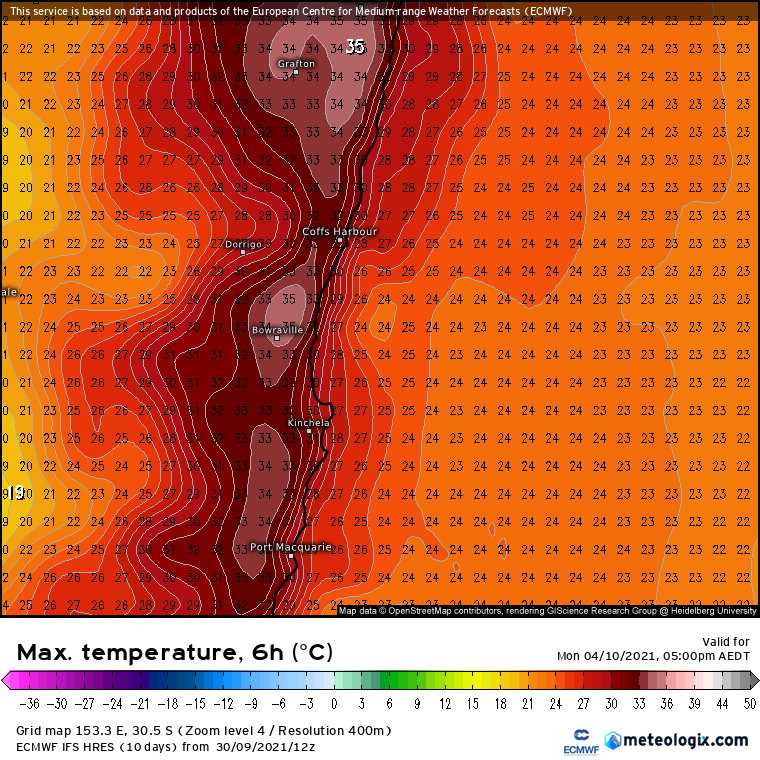 That change will likely be a dry one – still looking for that bigger rain event to wipe out the deficiencies out there. Longer term models still point strongly in that direction.
Thank you to….Kombu Wholefoods | Snapfrozen | Tropical Tidbits | Meteologix | Landgate