Well the promised snow certainly arrived in Guyra. We spent the day up there yesterday. This is how it looked on arrival: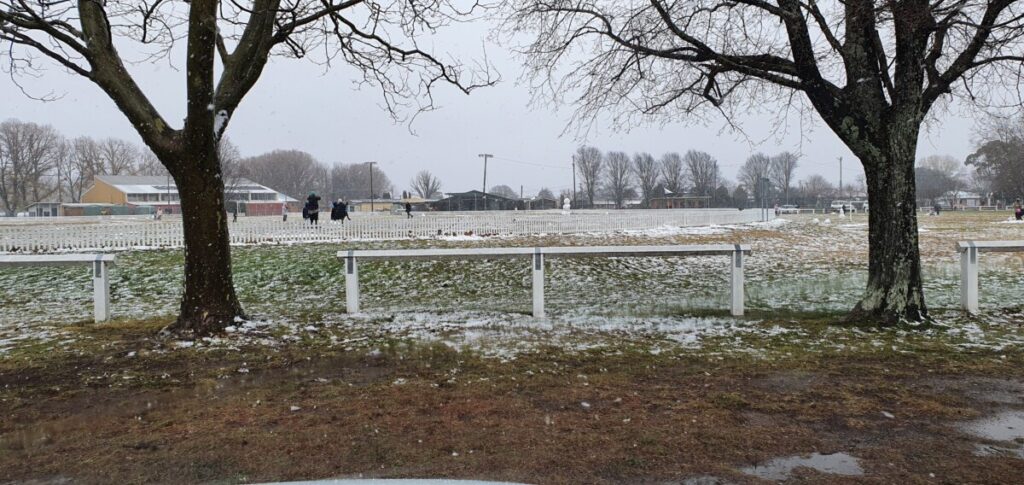 …and it then continued to snow right through the day, heavily at times. Great fun, and lots of snowpeople appearing through the town (as well as big queues for hot food!) Great to see some Bello faces up there, hope you all had as much fun as we did.
Looking ahead we have a week of beautiful days and chilly nights coming up. Not much rain around for us, and any that comes looks, at this stage, to be coming in through the middle of next week. Here is the current 10 day forecast: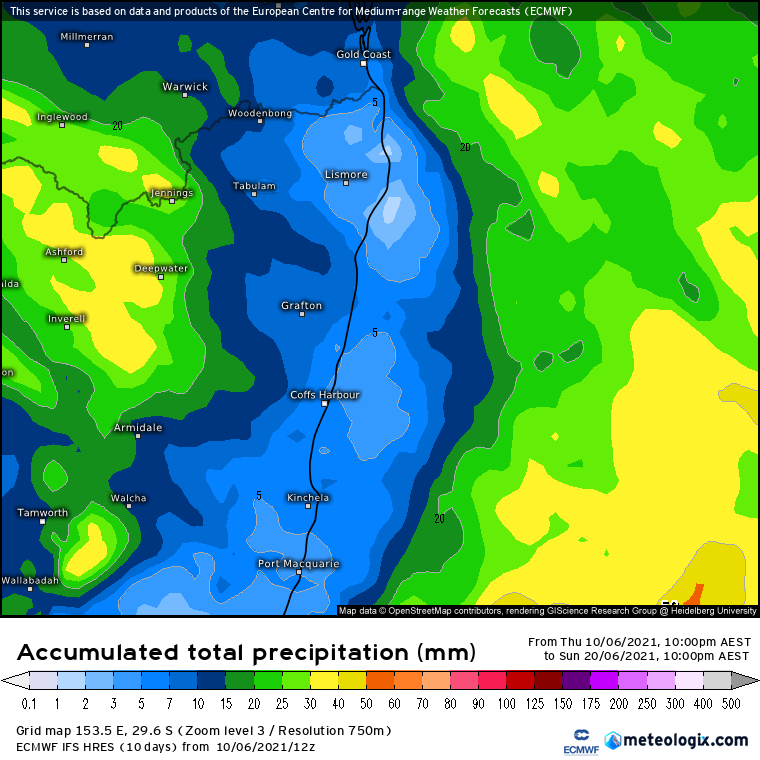 You can see more falls likely inland – this is the usual pattern in a winter / westerly regime. Looking much further ahead the climate models appear to be pointing towards another La Nina this coming Spring and Summer. Here is the latest just-out forecast from NOAA: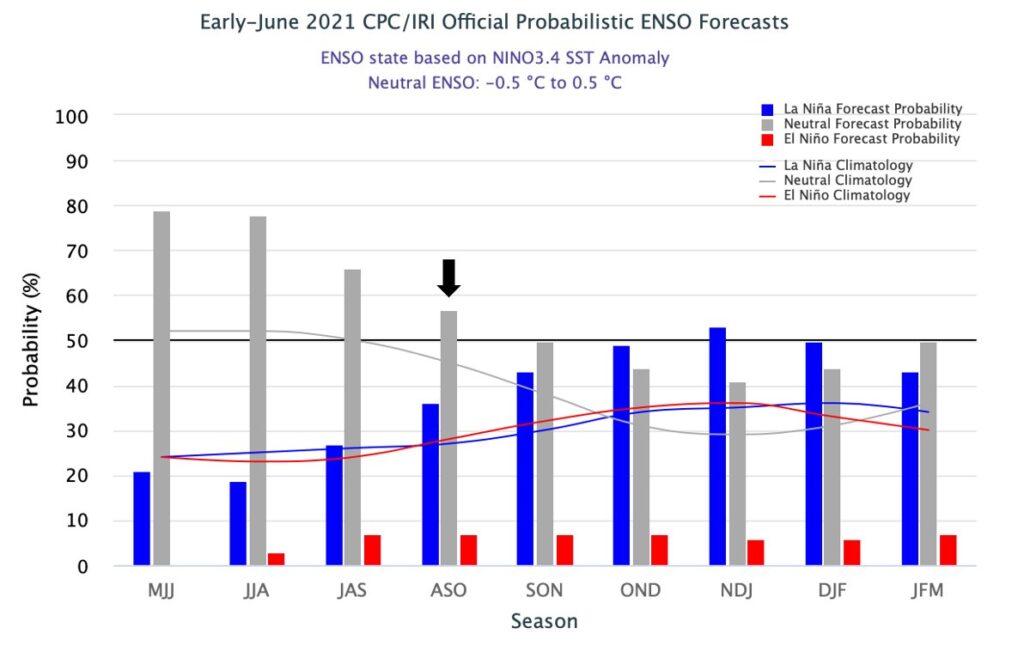 You can see very low chances of El Nino, and the risk of another La Nina peaking in Nov / Dec / Jan – right in the middle of our summer. If this comes off we'll likely see above average rainfall and cooler conditions once again through our wet season. That doesn't mean rain all the time, just a dice loaded towards wetter conditions. We were into La Nina last Spring and still had a long dry spell and an active start to our bushfire season.
With La Nina bringing wetter than average conditions to Aus it balances out that somewhere else will be drier. That place looks like the Western USA. They are just heading into their bushfire season – and have some of the worst drought conditions on record right now….similar or worse than we saw in Aus as we entered our 19/20 season. Here's how it looks over there: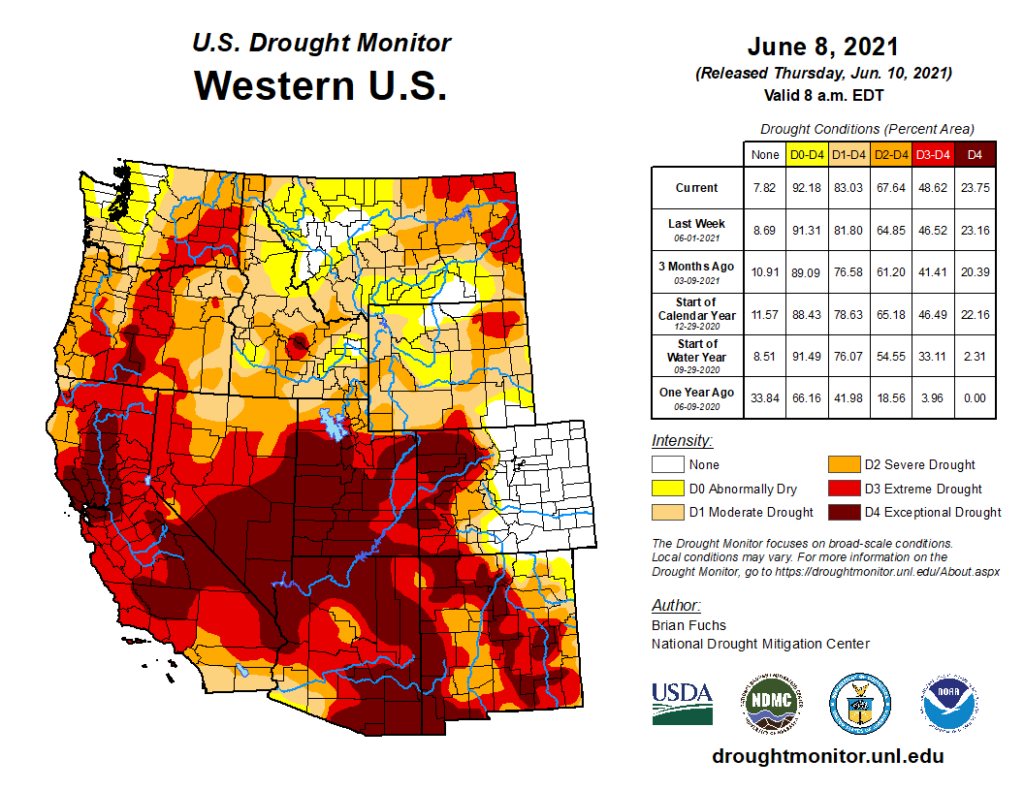 Although we have an increased chance of another cooler / wetter summer it's worth remembering that the cooler years still sit within a bigger picture of increasing temperatures. Here is the temperature charts for NSW since 1901 – blue is cooler than average and red is hotter. You can see the clear change through the 20th and into the 21st centuries: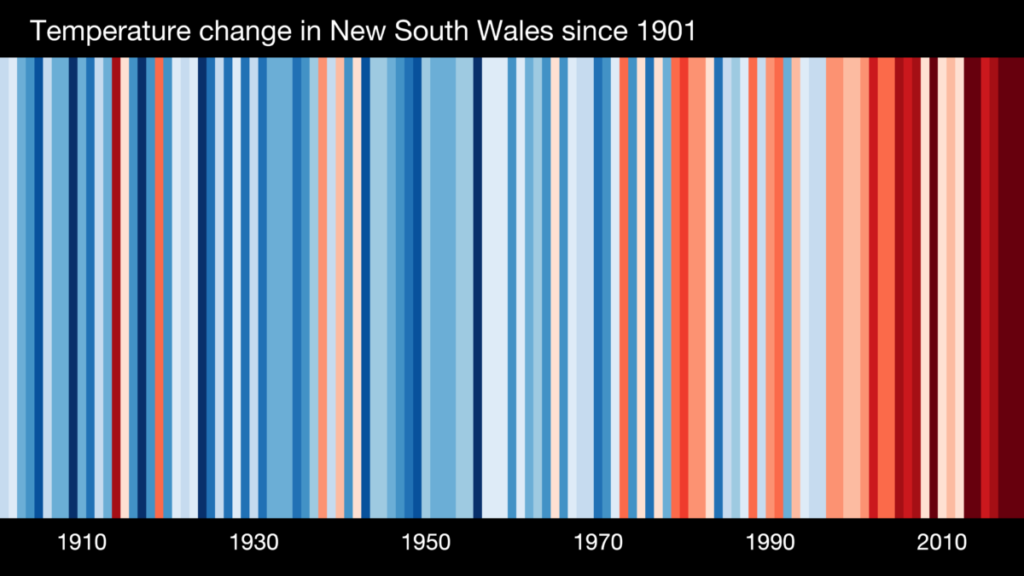 There are other areas of the world warming a lot more quickly than Eastern Australia – for example in the Arctic: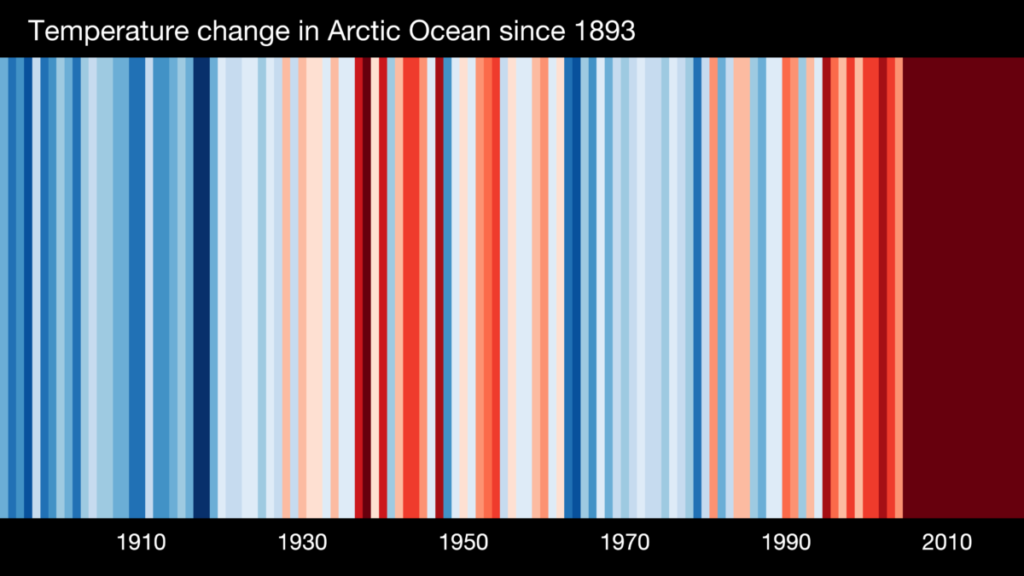 You can check other locations in the world at the show your stripes website.
Images & thanks: Kombu Wholefoods / Snapfrozen / Bellingen Weather / Meteologix / NOAA / showyourstripes