I hinted at an increased rain risk in the last post…and it is still looking like game on for some wetter weather over the coming couple of weeks. What we'll be seeing is a change to a deep onshore flow, that will likely last for some time. The deep flow passes over a significant length of warm ocean, building up moisture…and just needs a trigger to turn that moisture into rain. You can see the change in flow from now through day 6 on this animation – the ridge running up the east coast disappears and a high moves through to our south, bringing the onshore flow: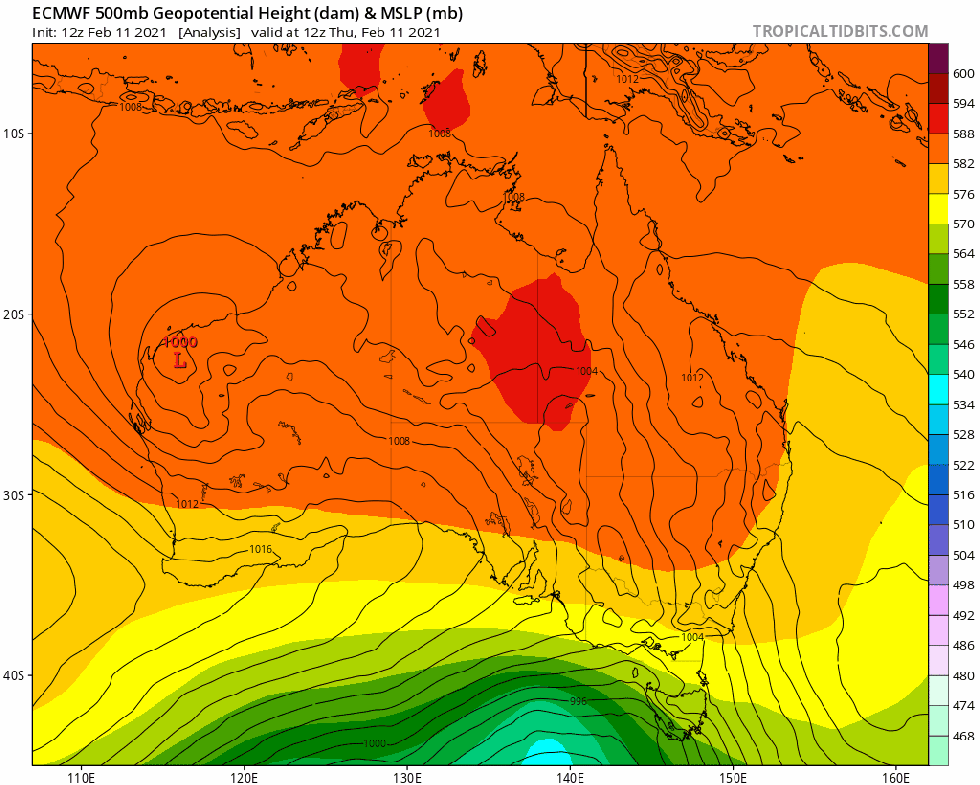 We're likely to see a couple of triggers across our region. One is fixed – and that is the hills to our west which rise up to about 1500m near Ebor. That forces the air to rise, and drop some of that moisture as rain. We'll also likely see some upper support as well, with cooler air close by and up high to bring more instability and a further increase in showers. Totals over the coming week are looking like this right now: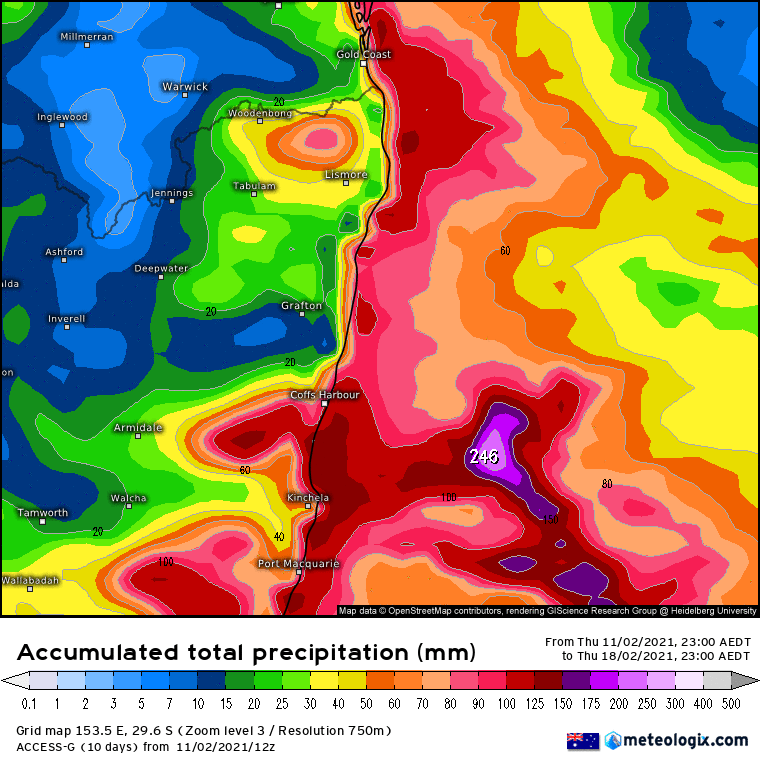 As you can see there are some real differences between the models…EC shows some BIG totals, ACCESS shows less, and the GFS shows it a lot more coastal – so what we can take from that is that overall totals are still not clear, but higher totals are possible. In these situations the actual outcome usually sits somewhere in the middle. There will likely be a couple of focuses in the rainfall – the first this weekend as a trough moves up and through our region. That will clear to our north, but we'll then see showers increase again from mid next week as the onshore flow becomes established.
The takeaway from all this is that we're likely to see a increase in rain and showers over the coming week. Higher totals are likely across the hills, but the accumulating totals are still up in the air. Worth noting that at least one model shows the potential for some significant totals over the next couple of weeks, and we are at the time of year when higher totals are more likely. No flood watches (or even close to it) at this time with the details and totals far from certain, but something to be aware of. I'll post more as we move into the event.