After a dry start the La Nina certainly arrived with a vengeance this summer. We have ongoing minor flooding in the Bellinger at Thora as the ground is saturated and any additional showers and storms have nowhere to go but straight into the rivers. Worth at this stage having a look at what we have seen, and what is likely to come. Here's the rainfall totals for November through January – you can see that once the wet kicked in we saw come some good falls around our part of the world: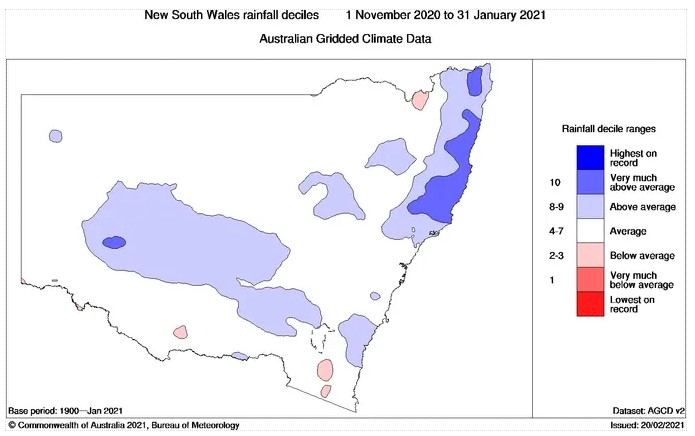 Then February arrived and once again we have seen some good falls. Once you add them on top of the summer falls seen so far you can see why the ground is so wet: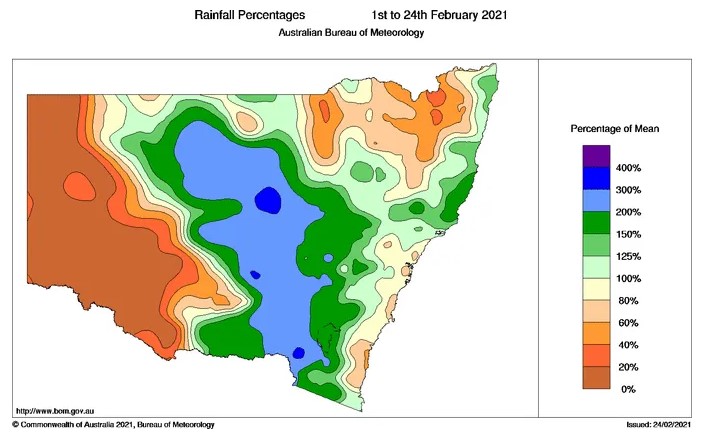 The actual totals look every more impressive for our part of the world: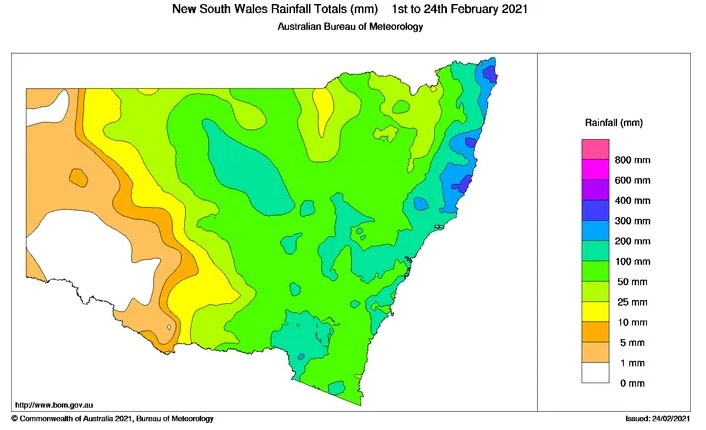 Since 9am yesterday we have seen even more rain. Here's how much has fallen since 9am yesterday: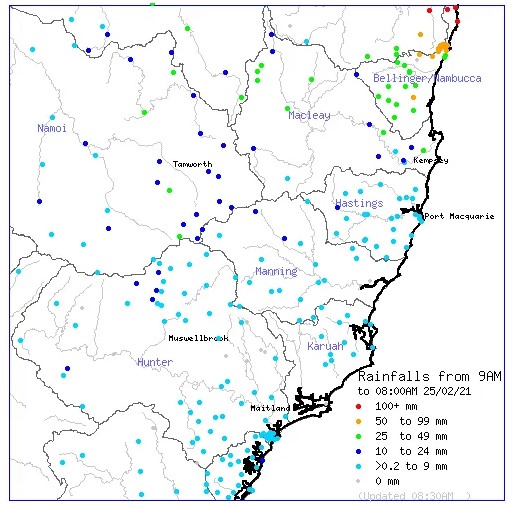 Totals between 25mm and 50mm across much of our region, bringing rivers up again. The upside – we are VERY lucky that a series of storms that formed overnight remained just to our north – the red dots there indicate totals of up to 309mm since 9am, giving moderate flooding along the Orara river. If we had seen those totals here major flooding would have been likely. Here's the overnight radar showing those near stationery storms: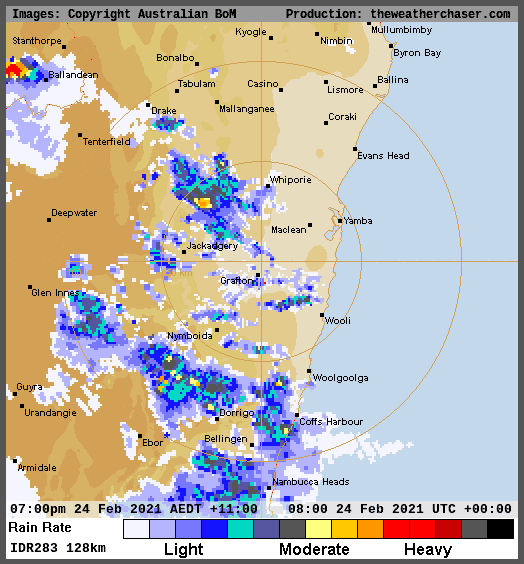 Looking further ahead we'll see more showers and storms at times over the coming week. There will be some dry days, but also the chance of some more decent totals as well in favoured locations – more likely on the hills. When we see those higher totals we could well see rivers rising once again. And – looking even further ahead the outlook for March is still…wetter than average. Here's the latest outlook from one of the key models: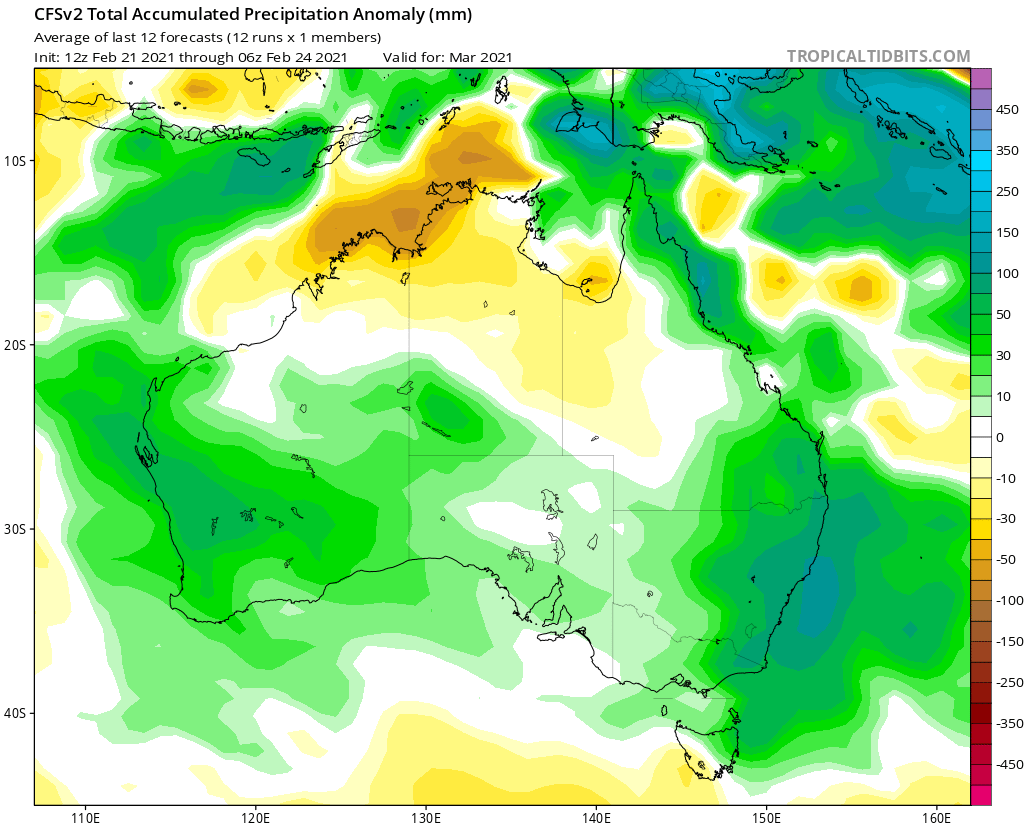 It looks like the La Nina – or at least elements of it – will remain through the winter and could well strengthen again as we head into next summer…so a good chance that wetter conditions could remain with us.
One outcome from the recent wet weather – the fire danger period will finish for the season at the end of this month. 24 hours notice of burns is still needed, but you will no longer need a permit.