*dusts off the flood cam and produces a range of animations*
I've been chatting about this one for the last week or so…and it is still looking likely, so time for more detail. We've got more dry weather through the weekend but by the start of the next week we've got cold air moving in up high, with a high pressure sitting well to our south (and thus sending onshore winds across our area). As that cold air moves across we'll see some decent instability developing, with showers, storms and perhaps even an area of low pressure developing (which will enhance rainfall to its south while drying it out to the north). This is a dynamic event, with the devil, as always, in the detail….but models are looking fairly set on a wetter spell across the east coast early next week. Here's how the American GFS model sees it happening: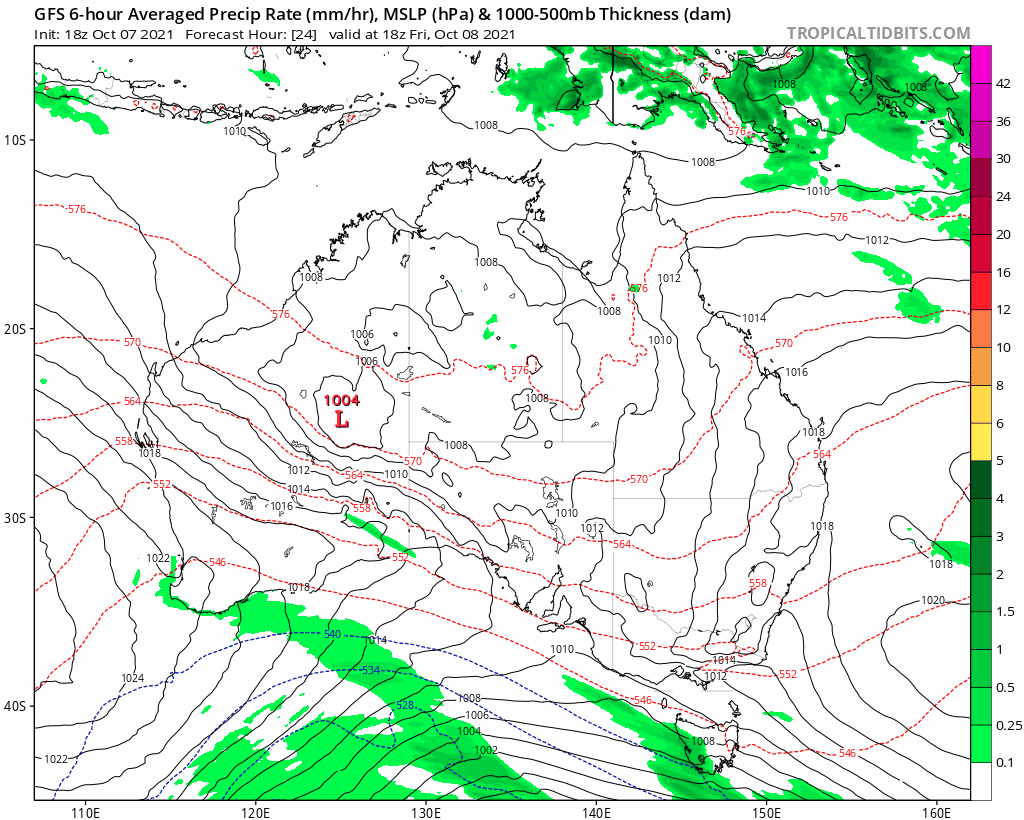 The European model looks similar. For this one I've focussed on the surface pressure and upper temperatures to highlight how the surface features and upper pattern come together: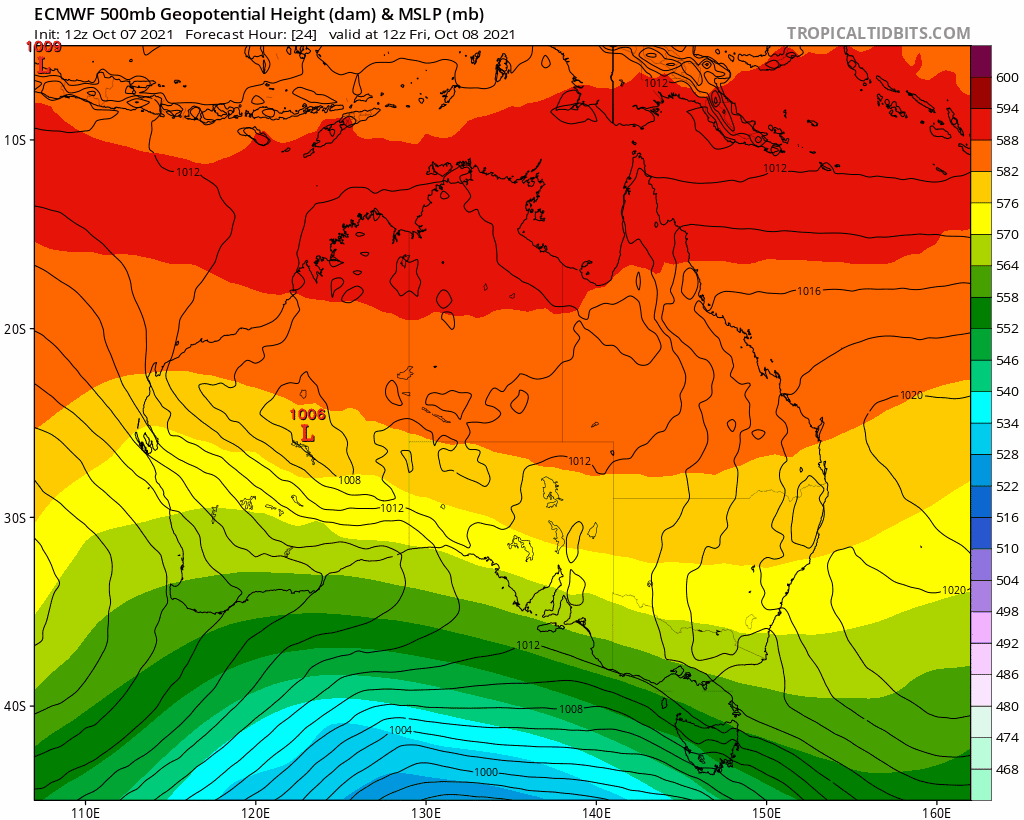 You can see how the system develops but then moves through fairly quickly…but while it is here there is the risk of some decent falls. Rain totals across a range of models over the next 6 days looking like: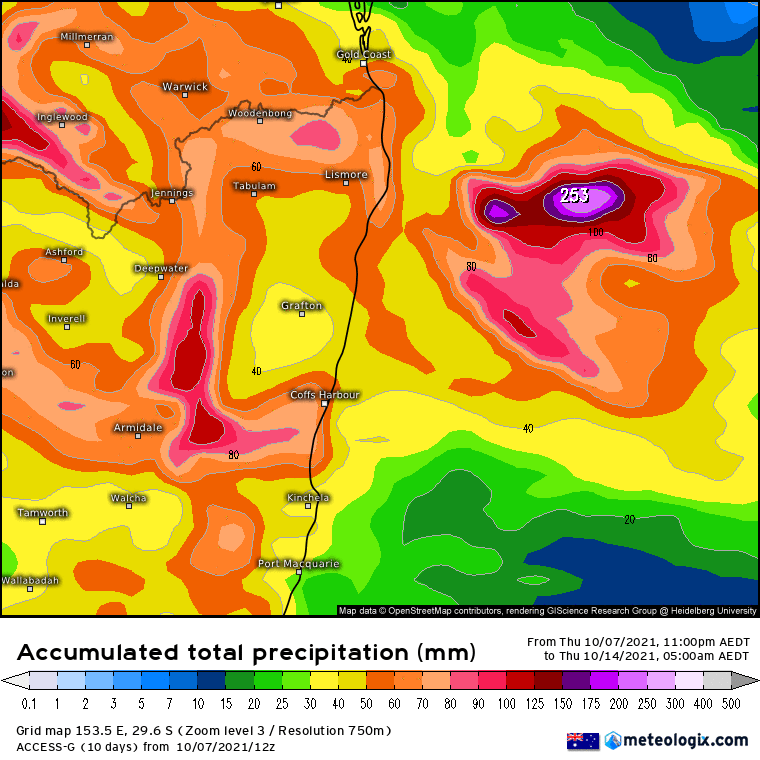 You can see a range of outcomes, but with all models showing wetter weather incoming. Worth noting that some areas will see very little if they sit to the north of the trough….and while that looks unlikely to be us, it is still possible. Exactly who will see the bigger falls will become a lot clearer in the next couple of days, and I'll post an update later in the weekend…
Looking further ahead and the longer term models from the European model are now out for October – and show (1) the developing La Nina right now, but (2) a move towards neutral / warm neutral conditions come April: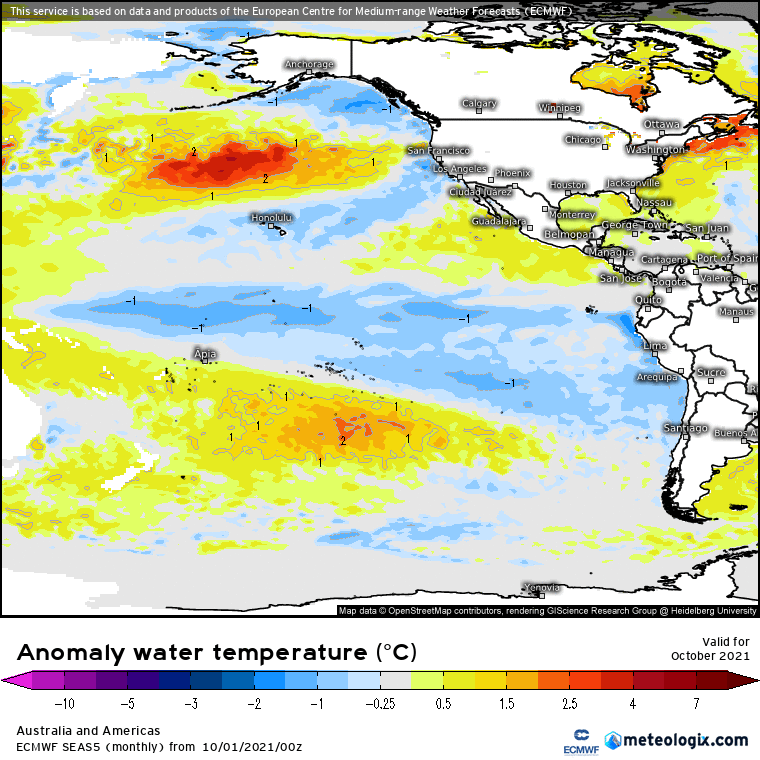 You can see the cold surface temps in the first model but then the change to weaker cold temps (and a warm tongue start to show itself) in the April image. The cold temps in the central Pacific will lead to the chance of higher than average rainfall through summer, and we can see that in the forecast rainfall anomalies from the same model: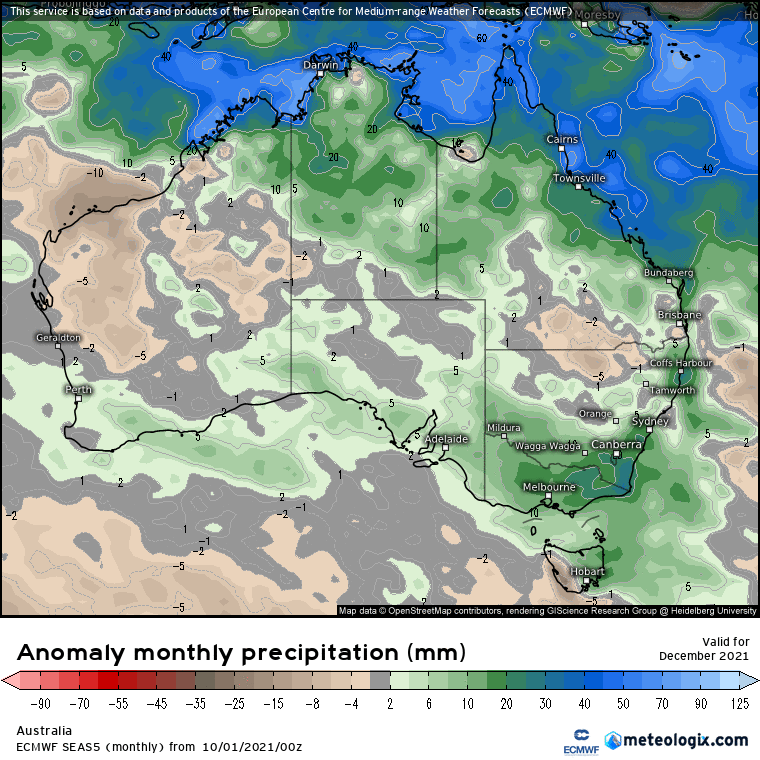 Worth noting that while the forecast is no guarantee of higher rainfall, the fact that the model shows higher than average totals right through summer, with a peak in February, which is already a wet month, flags to me that we could well see some flooding through summer – something to keep an eye on as we move into our wet season.
Thanks, as always, to:
Kombu Wholefoods for the weather station, floodcam and for sponsoring this blog
Snapfrozen for hosting this site, and for putting some very clever work into the development of the live data sections of the site
Tropical Tidbits for their ongoing free offering of easy to access charts and information
Meteologix for the local information and detailed rain forecasts
Animations: Created in house except 1 & 2 – Tropical Tidbits