A quick update. Yesterday was certainly dry – we got down to 1% humidity in Bellingen which is very dry. Combine the wind and temperature and we were lucky that there were no fires burning in the valley (though the RFS did a great job knocking one down close to Bundagen before it became a bigger problem). Here's how it looked through the day:

You can see the dew point well below zero, with temps in the mid 30s – a very spring-like combination. Looking ahead we've got a few more days of drier weather before the chances of some wetter weather increase next week. Here's how the BoM sees the next 8 days, with pretty much all that rain likely in the second half of the period: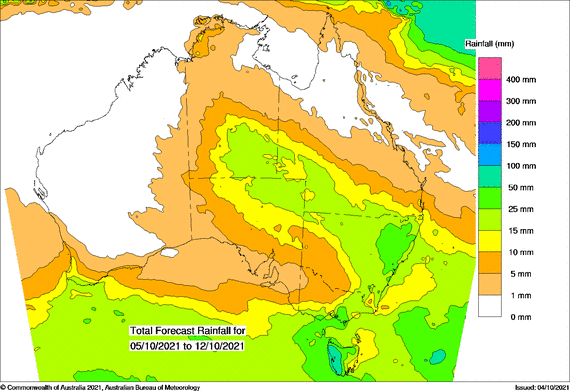 What is bringing that wetter weather is a high pressure cell slipping to the south of Aus, with a low developing across inland WA, bringing in some tropical moisture and then moving across SE Aus. here's how one model sees it…be aware that the detail is likely to change a LOT over the coming days, so no guarantees yet…but all models are moving towards a similar solution so we have some confidence that something will happen! I'll post again once we get closer to the event and we have a better idea of what it means for our region – which right now could be anything from a deluge to sitting too far north and seeing the big falls to our south…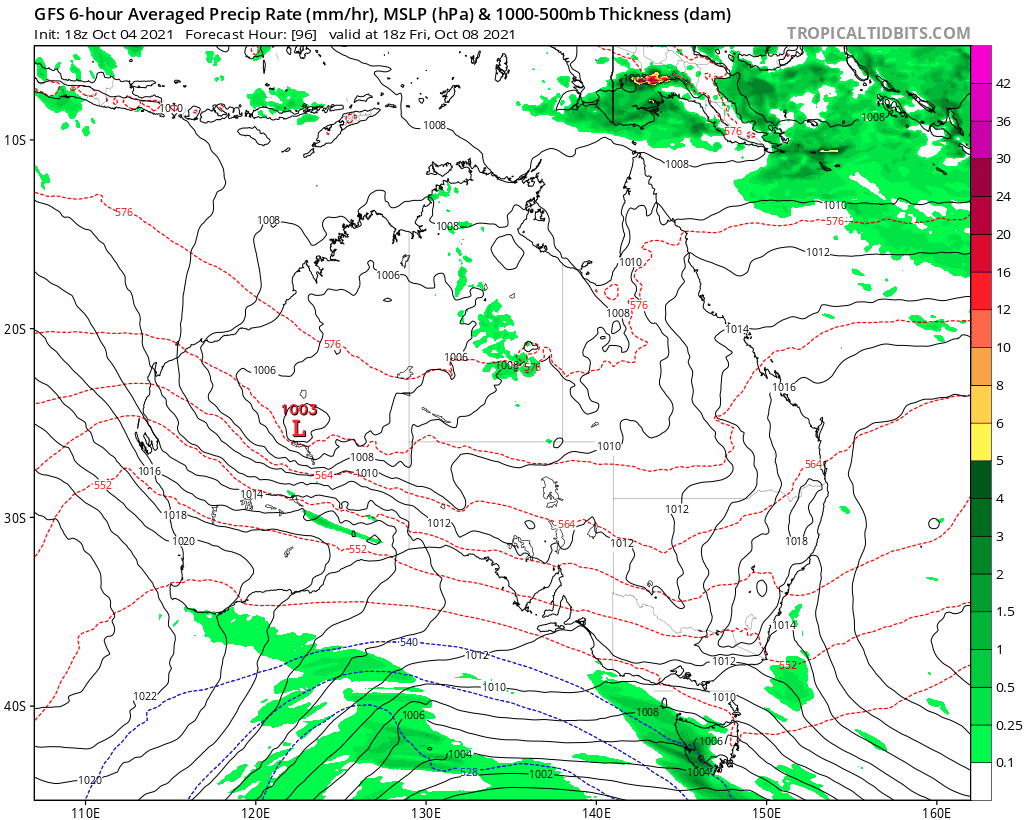 Looking even further ahead and models are starting to forecast the Pacific temperatures through next winter. Right now they are going for the La Nina through our summer, but then dropping away with warmer (more El Nino) like temperatures moving in late in the winter….a long way off but worth keeping an eye on: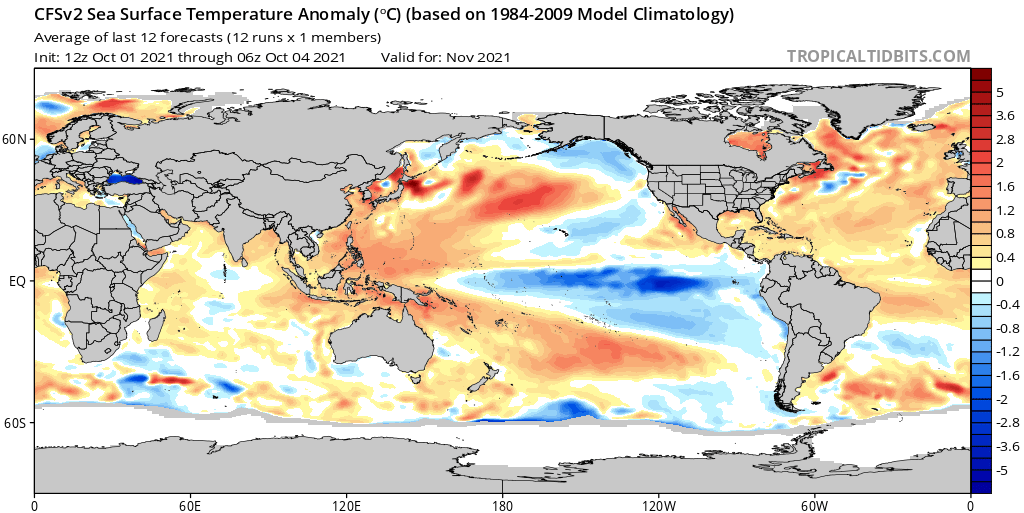 I've numbered the key areas at the end of the run. (1): Average temps across the Indian Ocean into winter – but with warmer temps close to NW Aus (2). This can increase the chance of above average rainfall across inland SE Aus through next winter, which would be great. (3) however shows the developing warm tongue forecast for the eastern Pacific….something to keep an eye on. This would lead us towards the chance of drier conditions through the following summer…but that is a LONG way off for now. What we do have is the La Nina running through this summer…so expect the wetter conditions to kick in again this hot season.
Thanks to: Kombu Wholefoods | Snapfrozen | Tropical Tidbits | BoM | Bellingen Weather