Enjoy the dry while it lasts…because we have more showers to come, kicking in Friday and lasting through the weekend. Bellingen Show is on this weekend – and it's happening rain or shine they tell me. There is free entry for all, so even if it's a bit damp take the time to head over and enjoy a great range of shows and activities!
The reason for the return of the showers? It's the same old combination of onshore winds / warmer than average ocean / cool upper temps. Here's how it develops over the next week – you can see onshore winds developing Friday and continuing through the weekend. You can also see a weak upper trough move through as well through the weekend, further enhancing the showers: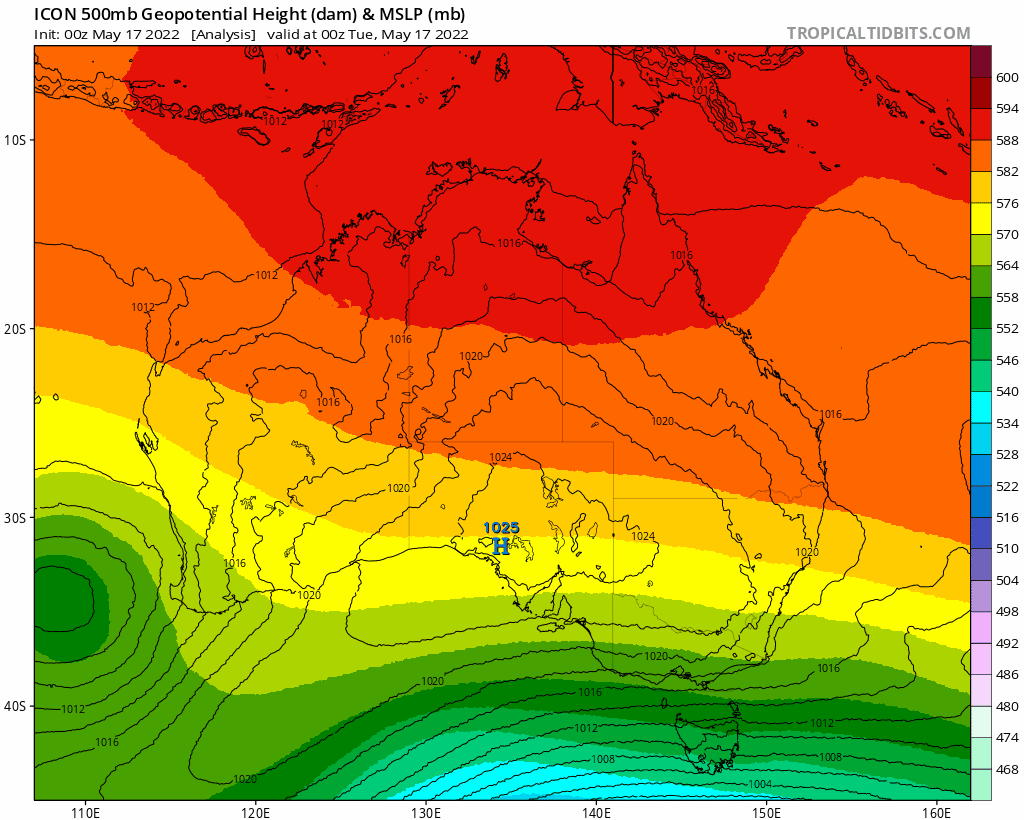 …and if we look at the resultant rainfall pattern, you can see showers form off the coast late Thursday before starting to move onshore through Friday, potentially combining with some high level rain developing as a result of cooling upper temps: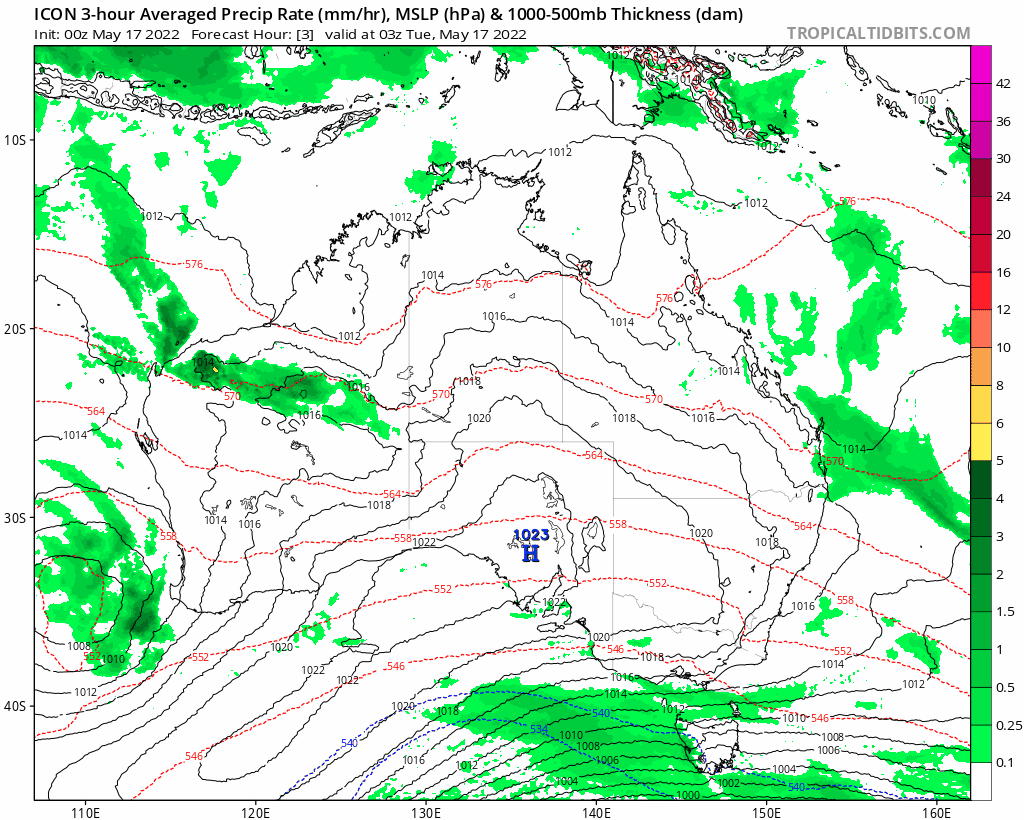 Why is this happening? It's the ongoing La Nina…and it's not going anywhere fast. Here's a post from Ben Domensino that highlights what is happening in the ocean around Aus: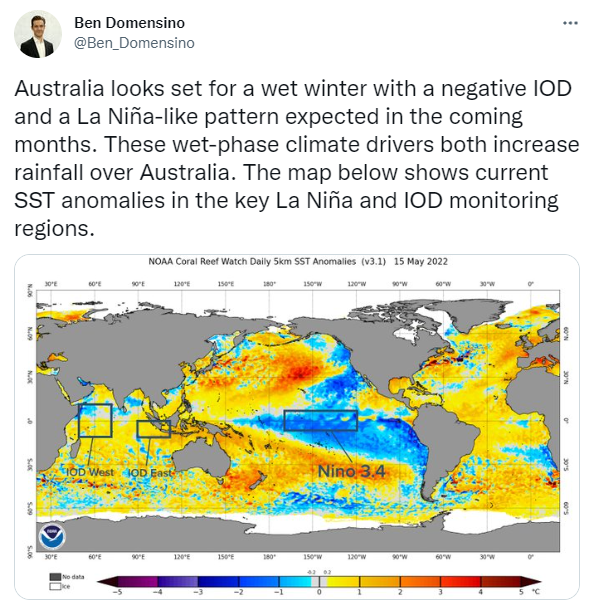 The resultant rainfall? Check out the three month BoM rainfall outlook: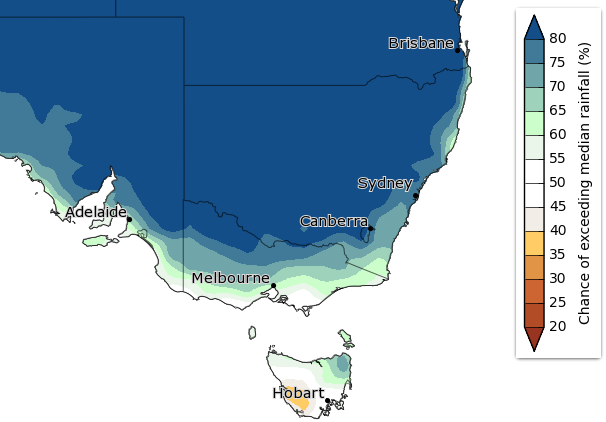 In the words of the BoM: June to August rainfall is very likely to be above median for much of mainland Australia. Large parts of eastern Australia have a 40% to 60% chance of being in the wettest 20% of past June to August periods. This is around 2 to 3 times the normal likelihood of a very wet season.
Looking further ahead it's worth noting that a triple dip La Nina / negative Indian Ocean Dipole (IOD) has traditionally been followed by an El Nino. That brings us full circle and back to the Bellingen Show – North Bellingen Rural Fire Brigade will be at the show this weekend to answer all your bushfire plan / prevention questions. Look forward to seeing you there!
Thanks to our sponsors Kombu Wholefoods and Snapfrozen
Thanks to Ben Domensino / Twitter / Tropical Tidbits