We've got a change that moved through overnight. It's mainly dry for now but we should see showers and the chance of a storm through today and tomorrow with colder air moving through up high. Could be some decent totals against the hills as the south to south easterly winds hit the range. Here's the total from the BoM detailed ACCESS C model: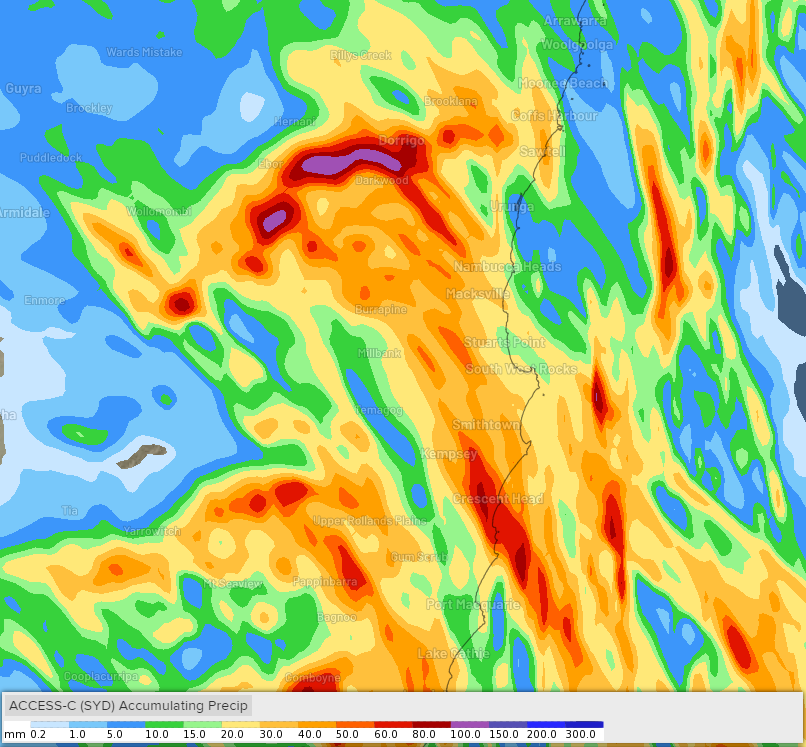 Looking further ahead we've got a tropical low likely to move east and then eventually hit the Coral Sea. A HUGE range in model outlooks as to what it does then. Some models show it moving further east away from Aus, while others show it swinging back around and coming back onto the coast. Here's how three of the top models show it: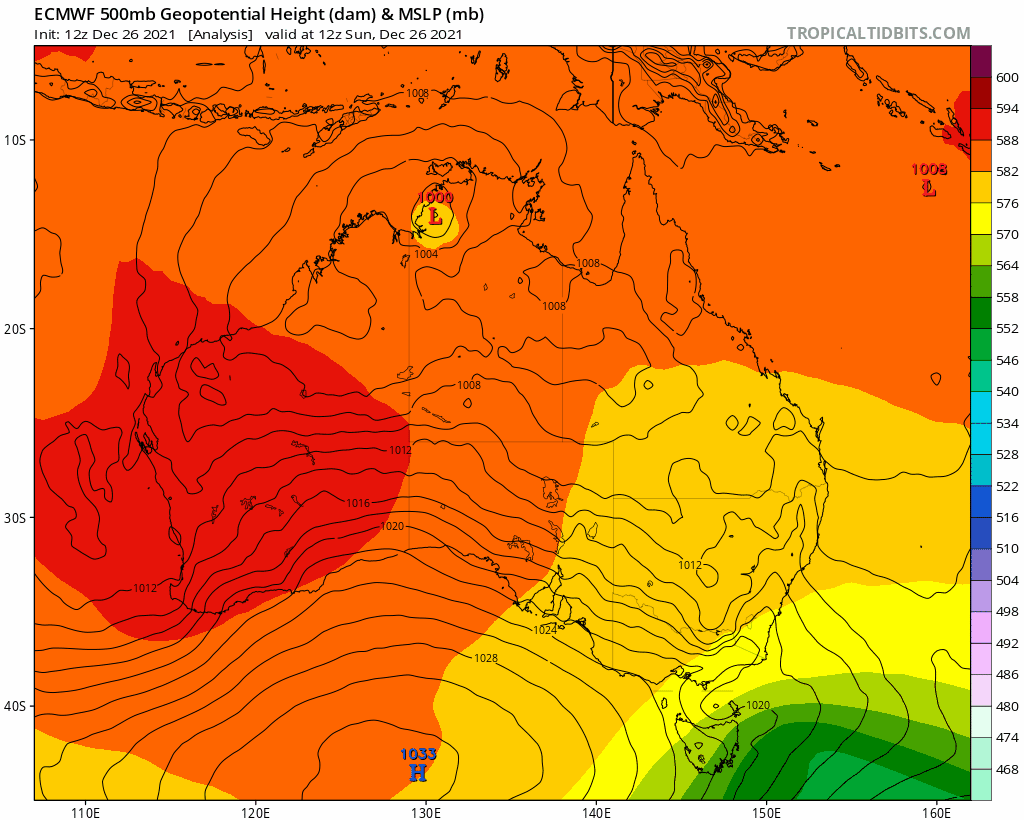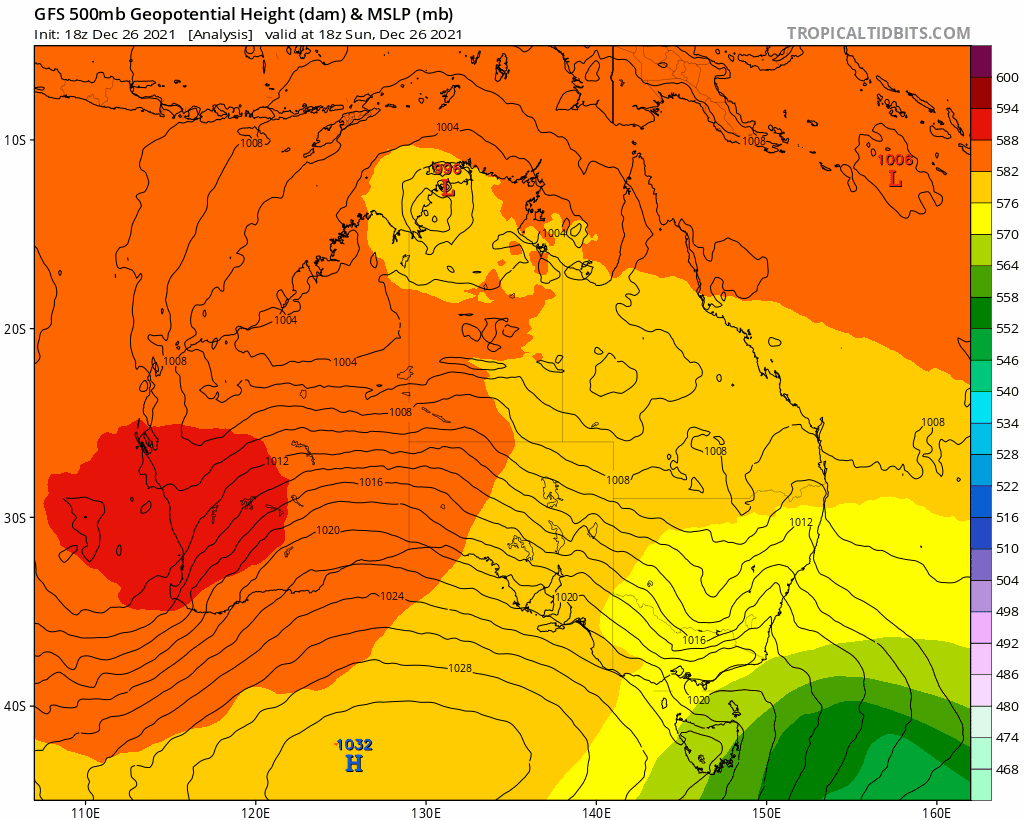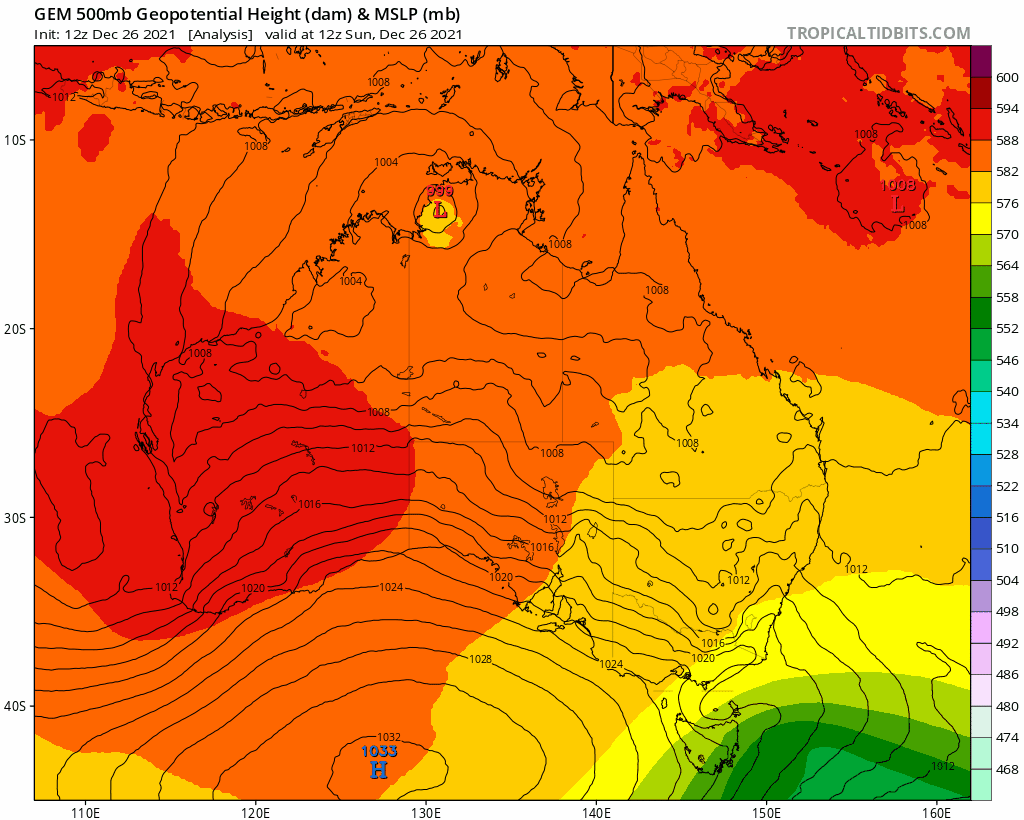 As you can see there is a WIDE range of model outcomes – and thus a wide range in potential rain totals – everything from widespread flooding to very little once the showers clear. As such there is little we can do but watch the movement of the low carefully over the coming days. If it looks like having an impact across our region I'll post again – but for now we've got showers coming up – enjoy the sunshine while you can!