First off the rank – the all-important weather for the show this weekend! The sun is shining right now, and will be out from time to time…but also the chance of a shower or two today, more likely over the hills. Here's the forecast rainfall for today from the BoM hi-resolution model: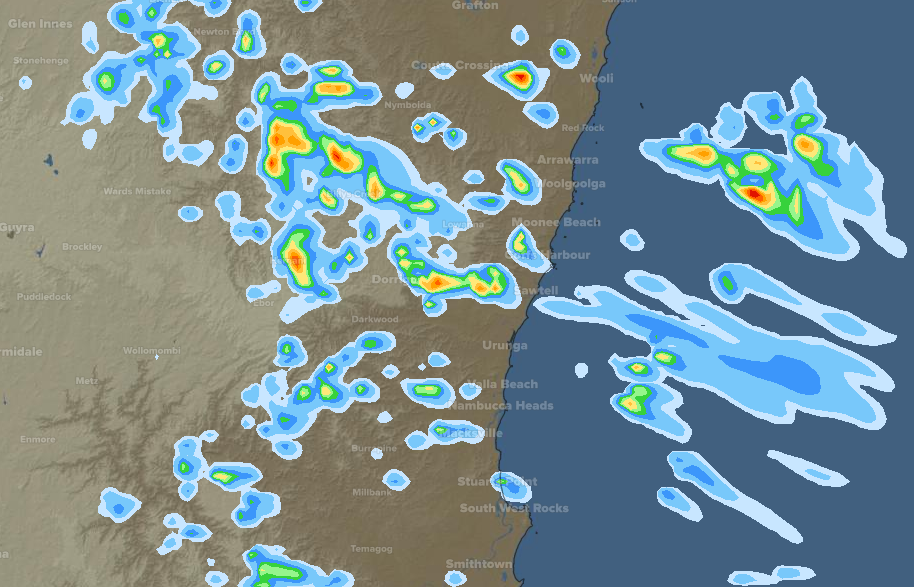 ..and for tomorrow it's more of the same – though this time the showers could be a little more widespread than today (and again with an afternoon and evening focus):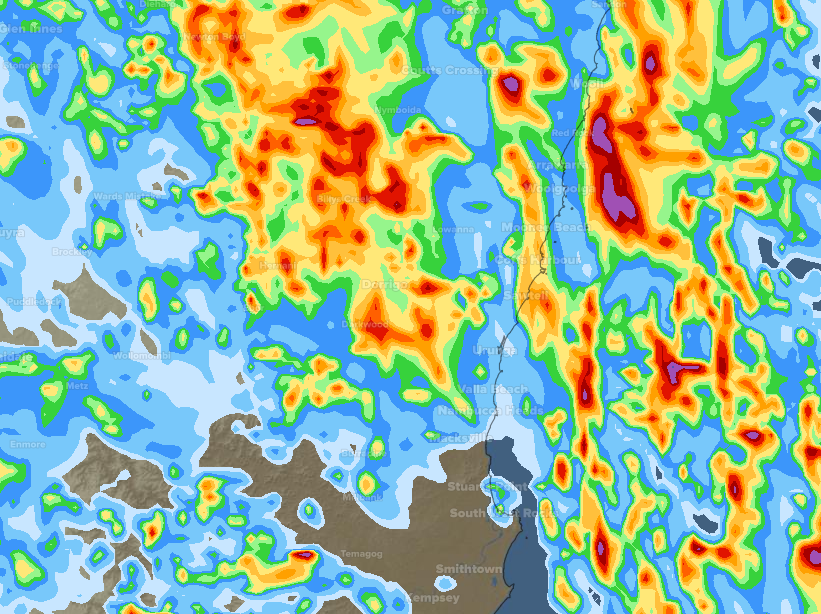 Looking further ahead we'll see a few showers at times through the early part of the week, with an increase likely through midweek as more cold air up high moves through and meets onshore winds close to the surface. Here's the forecast for Wednesday: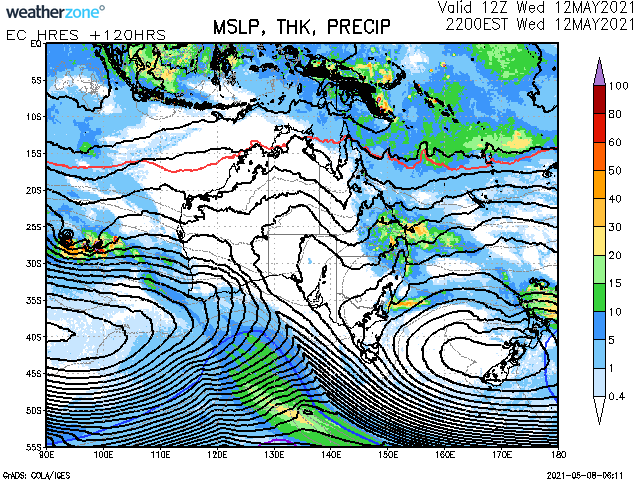 …you can see the showers clattering onto the coast. It should dry up again for a short time as we head towards the end of the week, with winds turning a cooler southerly….but then there are more signs that we could see more showers as we head towards the following week and winds turn onshore again. That, however, is a long time away in the weather world…so will post more through next week.
Looking further ahead we've still got remnants of the La Nina in the Pacific. You can see that with the below average ocean temperatures in this image: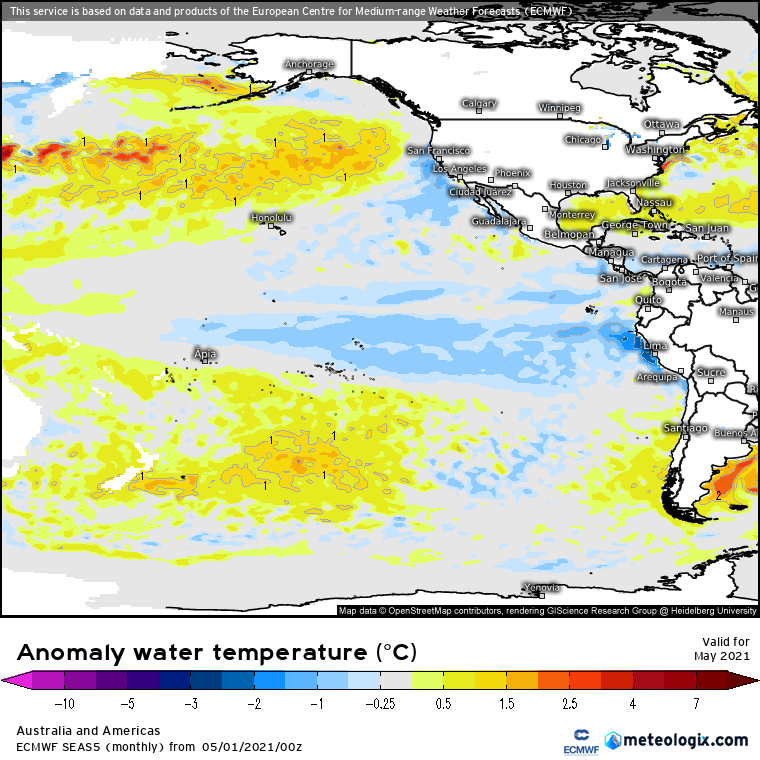 This pattern brings wetter than average weather through Autumn, but as we head through winter the effect usually decreases as other influences come into play. This should mean a return to drier-than-recent conditions as we head through winter. What's interesting is that models forecast similar (but slightly weaker) ocean conditions as we head into next spring…here is the current forecast ocean temperature map for November: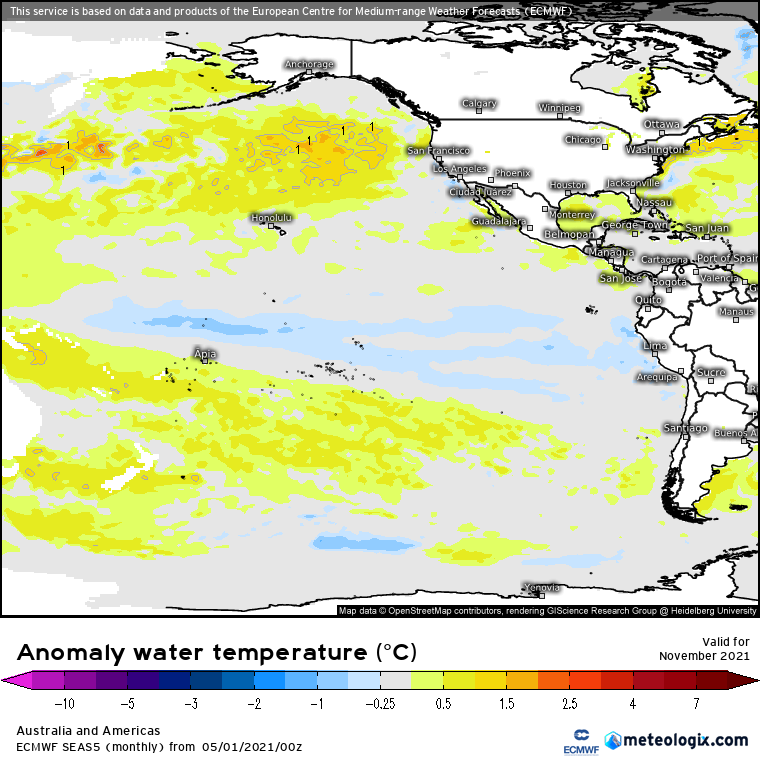 If it comes off as currently forecast we could be lucky and catch another wetter-than-average fire season next year as well. That doesn't mean no fires, but means much less of a chance of a repeat of the big fires of a couple of years ago.
Talking of fires, time for a quick plug – this is a great time of year to sign up for your local RFS brigade. Volunteering with the RFS means being there for your community when it needs you the most, learning some great new skills and joining a friendly and supportive team. All the information you need can be found at rfs.nsw.gov.au/volunteer. If you live in Bellingen and want to sign up (or just want to know more) please email the team at captain@northbellorfs.org, or drop into Kombu and have a chat with Kev.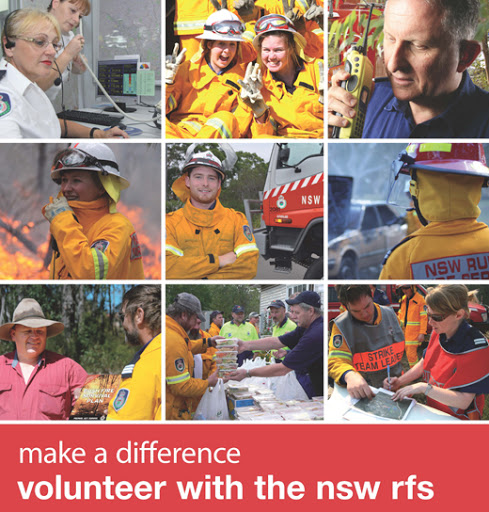 Thanks to: Weatherzone | Meteologix | Kombu Wholefoods | Snapfrozen