We've got some cold air coming through up high during Saturday, and that is going to combine with some onshore winds to bring us some rain. Here's the forecast total through midnight Saturday from the BoM ACCESS C high resolution model: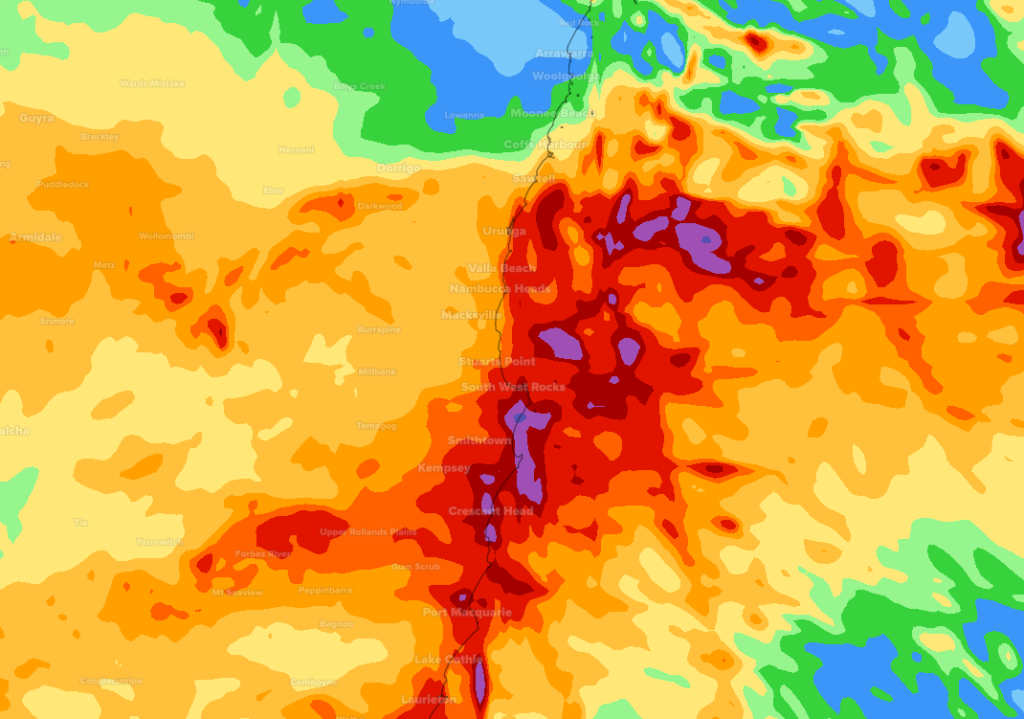 You can see some decent totals – but that we're very close to the northern edge of the predicted rain…so we could see a decent fall (of up to 50 or 60mm, more on the hills facing south)…or could see very little if the rain moves just a little south…so no guarantees on this one – it gets a lot easier when we are in the middle of the forecast rain area!
This animation running from now through Sunday lunchtime shows the forecast rain 'radar' – you can see it moving in, with some heavier falls just to our south: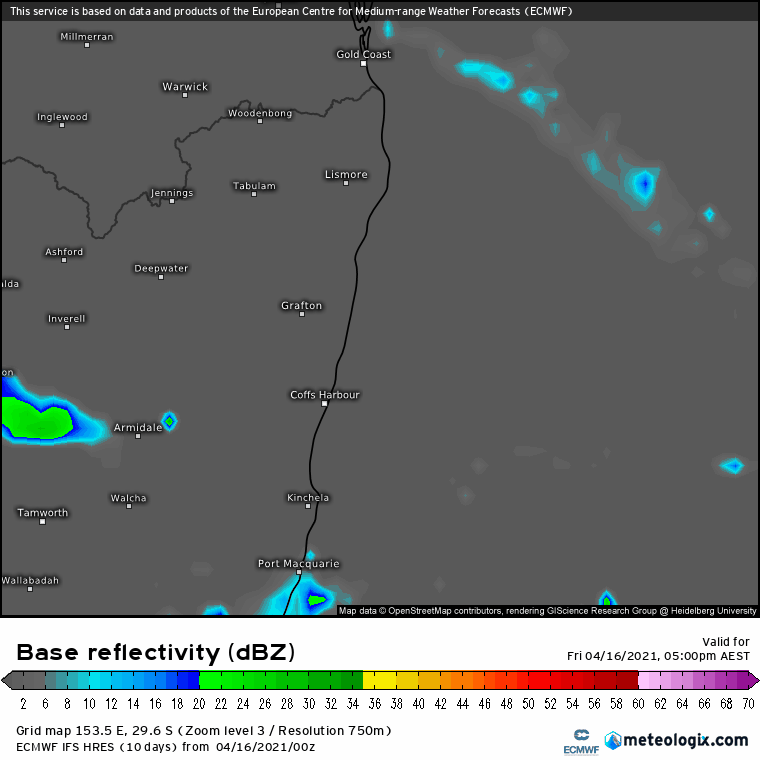 Once we get through into Sunday we'll be into a much drier regime once again, with a heap of sunshine and some cool nights as we head into next week. The forecast rain is unlikely to bring any significant flooding issues, but some heavier falls could cause some localised issues for a short time, and if the forecast rain moves a little further north than currently forecast we could see some bigger dumps bringing river rises (that would likely quickly fall again – this event is fast moving). The ground is still wet, and one impact is likely to be to keep the local area saturated and thus primed if we do see any other big falls over the next few weeks. No sign of that at this time however.
The current medium range outlook shows average rainfall conditions over coming weeks – here's the latest 6 week outlook, week by week: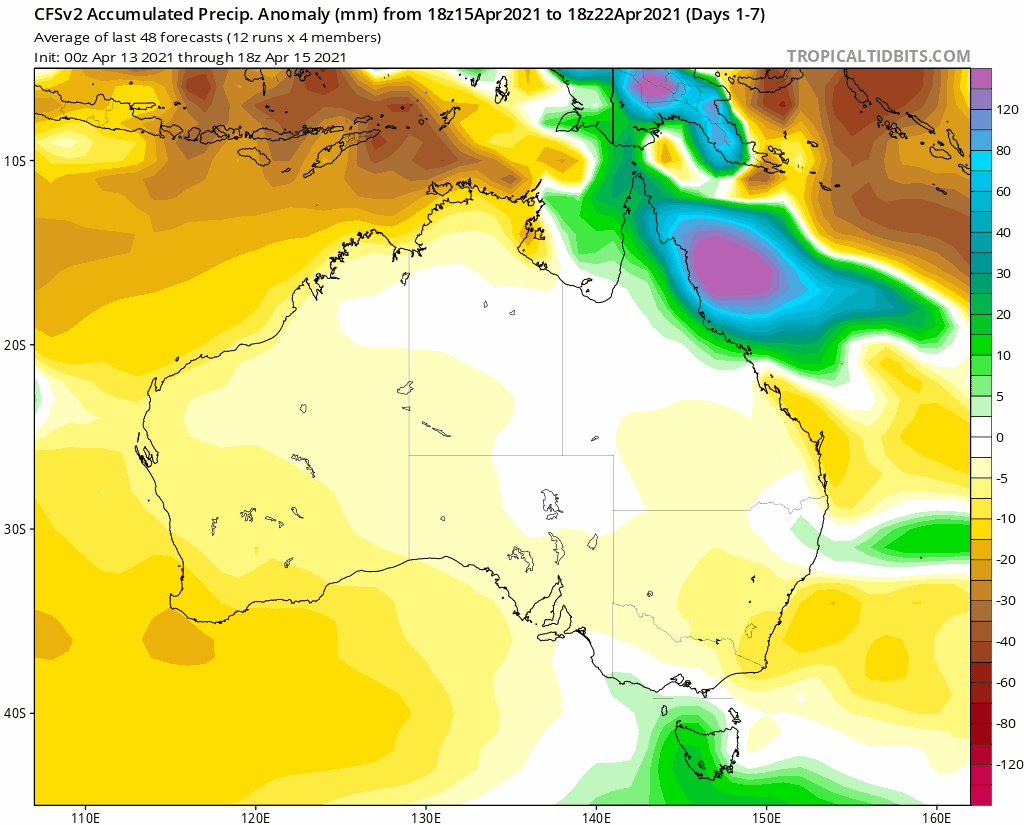 …and this ties in neatly with the BoM seasonal outlook for the coming three months – average rainfall expected across our region: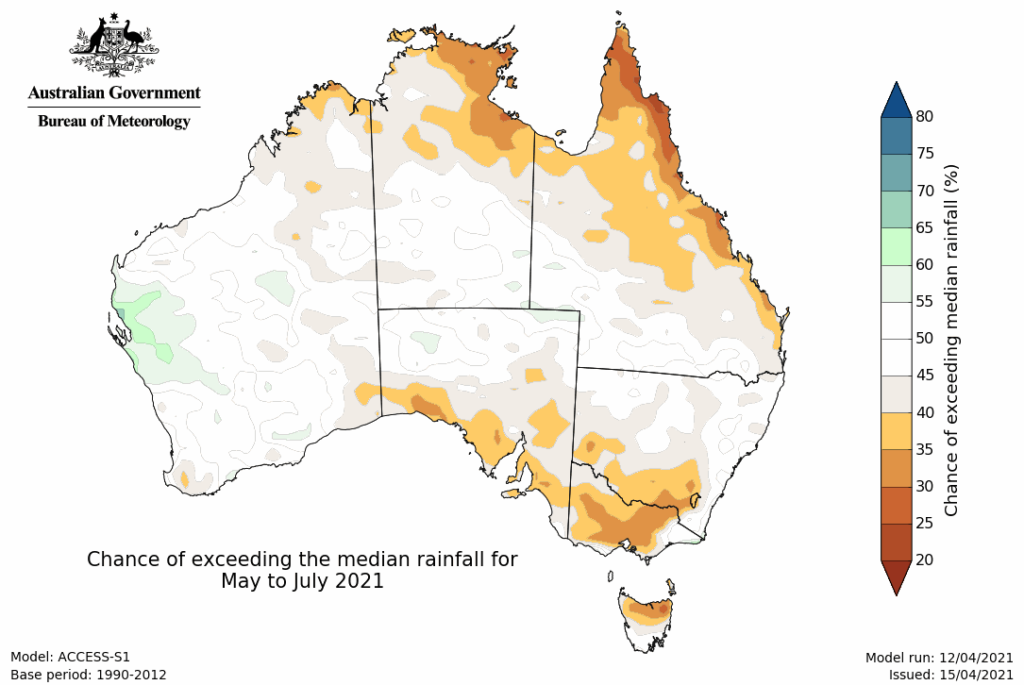 …however we are likely to once again see warmer than average conditions through the same time period:
I'll post again when we have some more weather to talk about. In the meantime fingers crossed that the forecast rain for tomorrow doesn't impact too much on the first day of the soccer season for local youth teams!
Images and thanks: Snapfrozen | Kombu Wholefoods | Tropical Tidbits | BoM | Meteologix