Well the forecast has been looking wet for some time…so it was only time before a trigger came along and the rain started to fall, once again. This time we have a decent upper trough moving in from the west. That trough is likely to continue to deepen as it moves close to our region. With cold uppers and the previously discussed deep easterly flow, we're going to see some rain – and with an East Coast Low likely to develop, we could see some windy weather as well. Here's how it looks on the surface and upper charts: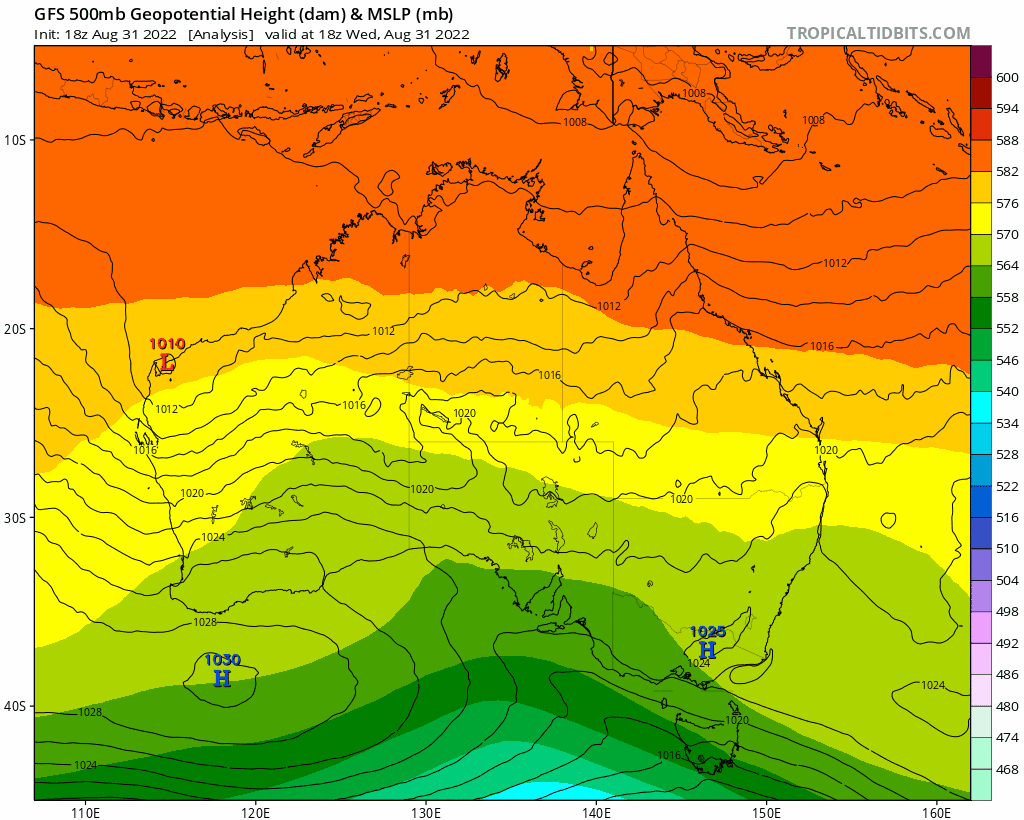 And as a result we're likely to see some good totals across our region. This is the multi-model forecast total for NE NSW over the next 5 days: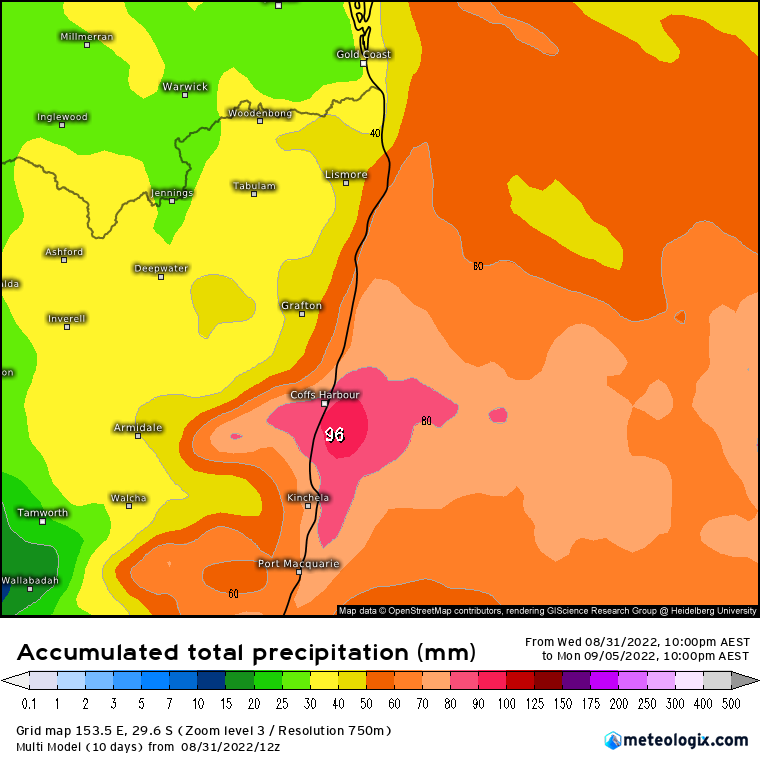 Looking beyond 5 days and the pattern looks fairly similar…so likely to see increased risk of further rain at times. Here's the multi-model forecast total out to 10 days – and you can see a further increase right across our region: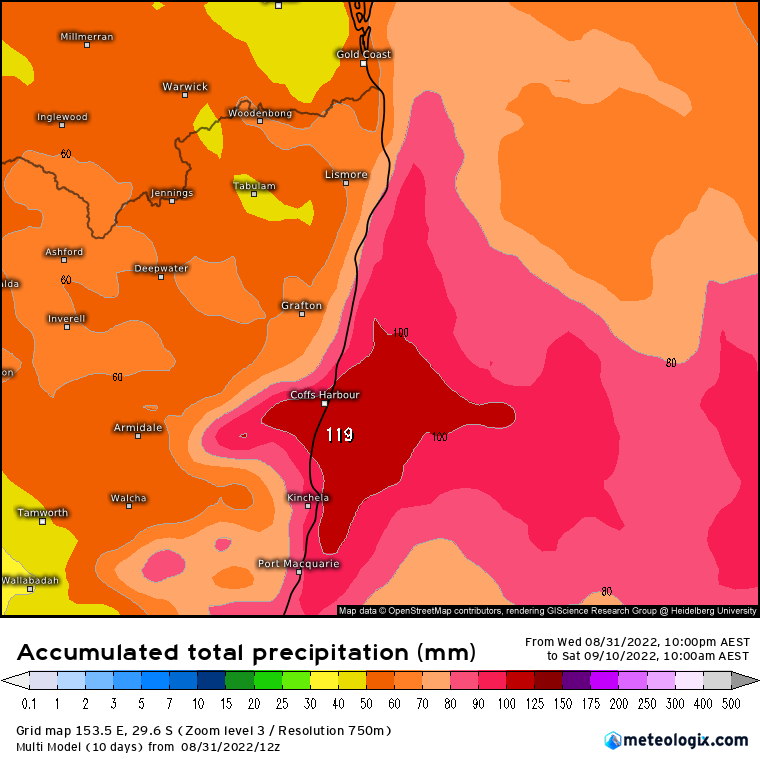 Multi-model outlooks tend to blur the finer detail of who will see the bigger totals. The high resolution ACCESS C model from the BoM has a focus on the hills – note that this total is until the end of Friday, with the higher totals actually likely across Saturday: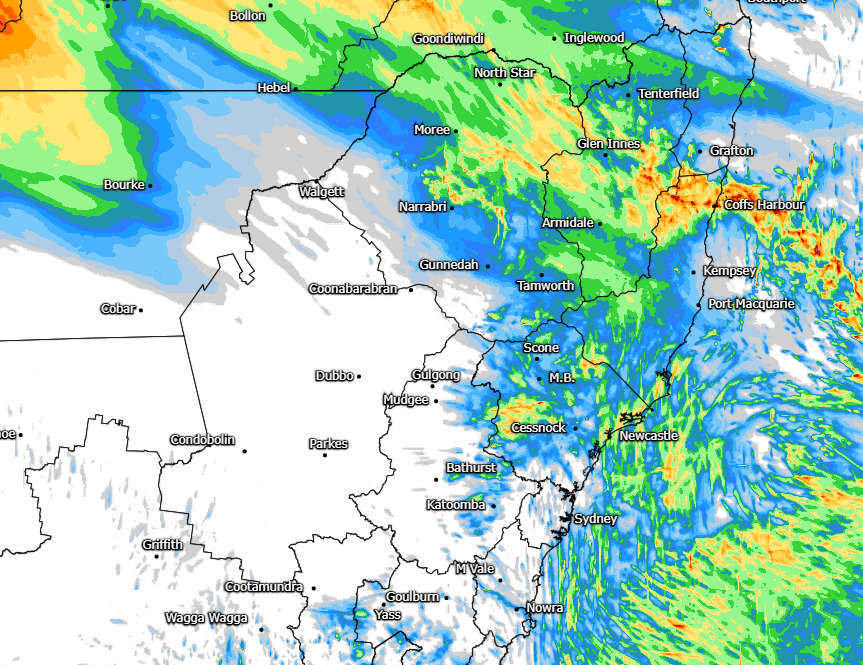 You can see from the image above how much of the rain is streaming in from the west as a result of the strong IOD. As the low develops then we'll see more moisture stream in from the Pacific, bringing higher totals to the eastern and southern sides of the hills.
The combination of wind and rain through Saturday will make for some fairly bleak and definitely not Spring-like conditions. No Flood Watches at this time – however the ground is still fairly wet, so we could see some river rises if totals are towards the upper end of possible. Something to be aware of – and also an event that will likely prime our catchments for future flooding if the wet weather continues. Enjoy the sunshine today and get ready for more rain…
Thanks to our sponsors: Kombu Wholefoods and Snapfrozen
Thanks to MetCentre / Tropical Tidbits / Meteologix for the images