Over the coming 10 days we're likely to see a cyclone move down the Queensland coast – and then likely move out to sea before coming it hits the NSW border. It could be a close run thing though. Even if we don't see the storm itself we'll likely see an increase in showers as winds swing more onshore. Here's the latest animation of what could be coming up: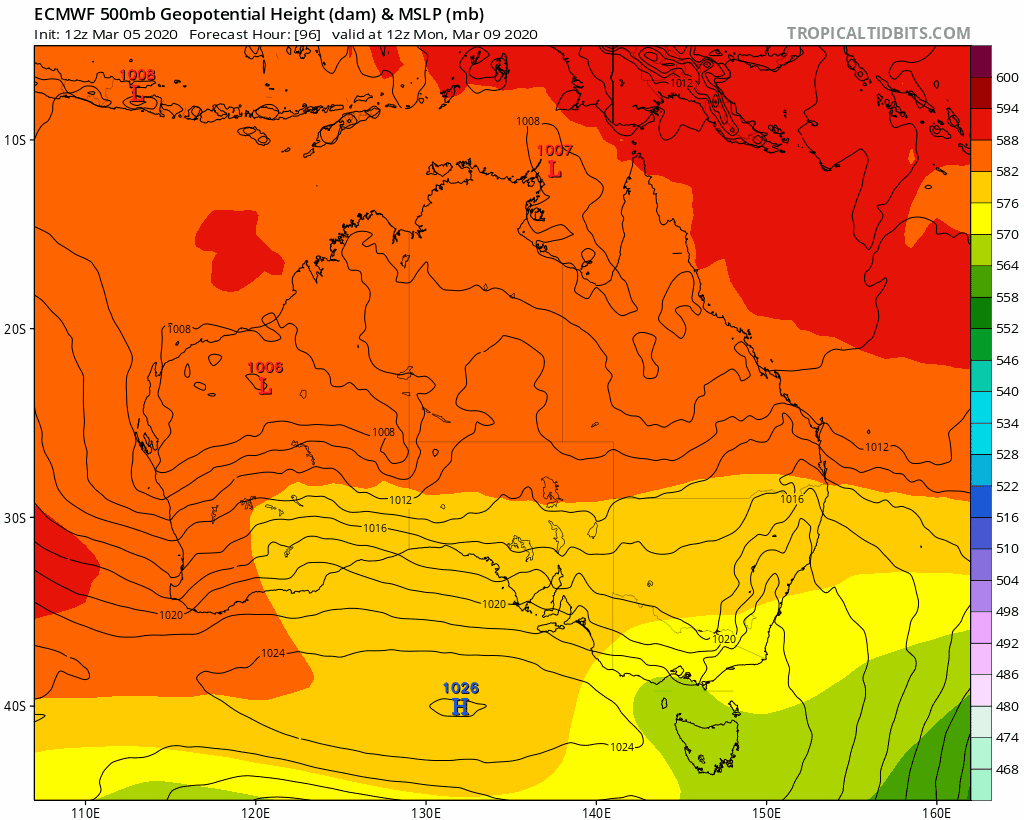 …and here is the resultant forecast rain – heaps along the Queensland coast:
Worth emphasising at this time that the system does not even exist yet, so every chance that the outcome could look significantly different to this – it could form further offshore / north / south of the current forecast….this is more a heads up of something to be aware of rather than a forecast of what will happen.
The current situation reminded me of ex-cyclone Oswald that moved down the coast in 2013 – remember that flood? Here's what happened (thanks to the Meteologix archive) – you can see Oswald moved further inland than the forecast for the current system:
…and here, courtesy of the Weather Chaser, is how the radar looked for that event – long lasting rain with some big falls in the headwaters – this is a 2 day animation:
The BoM had some good warnings out for Oswald before it hit…here's one of the posts made on the Bello Weather page at the time:
No sign of that right now…but with a cyclone looking likely to form off the coast to our north over the next week I'll keep a close eye and post updates. In the meantime some showers from time to time – it's a wet time of year, so make the most of any sunshine that comes your way! Here's the forecast 10 day rainfall for our region – even without a cyclone it's far from dry:
Post made possible with support from the Kombu Wholefoods team. After a bad bushfire season please support all local businesses in town – we're part of what makes our community what it is 🙂