Hi,
Firstly, welcome to the new Bellingen Weather site! Kombu Wholefoods and Snapfrozen have been working hard behind the scenes over the last couple of months to make it possible – and it's finally here!
As with all new things there are bound to be some teething problems – so if you spot anything not working please let us know. We're not finished yet, with more improvements and a chat forum coming online over the coming months.
Weatherwise we have a lot going on. It's been a wet summer – in fact Dorrigo recorded it's wettest summer on record with over 1.5 metres of rain – and that has left the ground saturated. What that means is that the ongoing showers and storms are keeping rivers fairly high with sharper downfalls bringing about some equally sharp creek and river rises. You can keep an eye on the latest river heights across our region on this page. The data is updated every 30 minutes from BoM gauges. You can see how high the summer rain totals were in the charts below: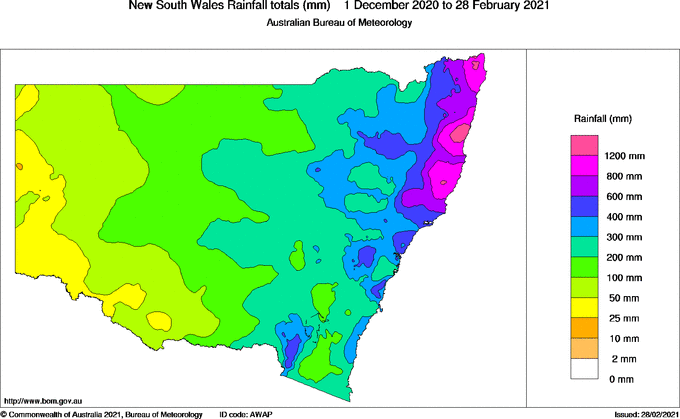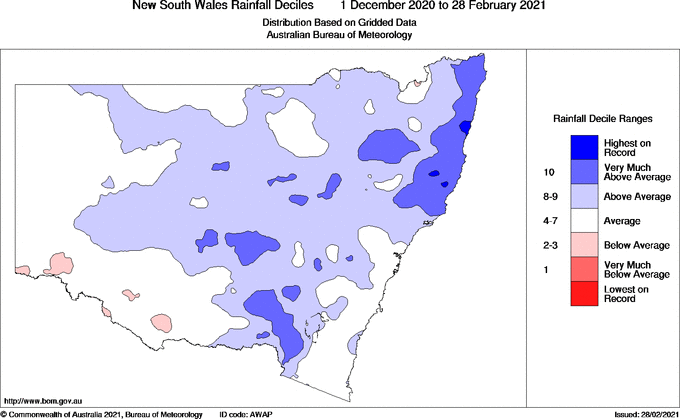 Back to now, and what we're seeing is some warm to hot temperatures in the Coral Sea, an onshore flow, and cooler temperatures up high. That's an unstable combination with showers and storms forming readily in the afternoons. We've got that once again today – here is the radar at the time of writing: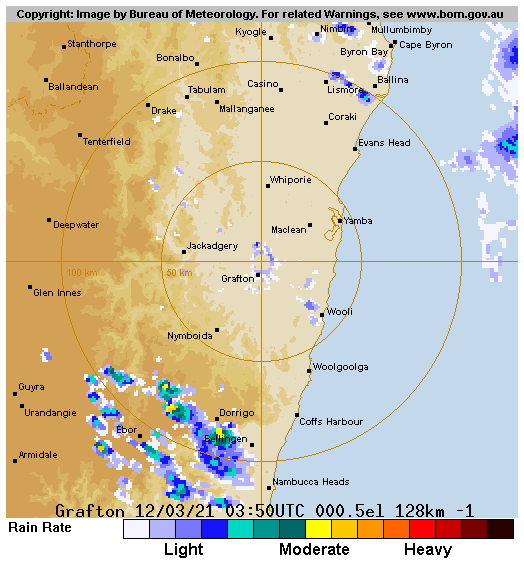 Once the showers and storms clear today we should see a quieter day on Saturday – great for the Plant Fair at the market park. Once we head into Sunday we'll likely see the weather head downhill again as a trough moves in and brings showers and storms through late Sunday and through Monday. No huge totals likely, but could see enough to bring rivers back up again with some flooding possible as there will be some much cooler air up high (and so the chance of some decent falls is higher).
That cool air will then do one of two things – either kick off a low in the Tasman Sea – see the animation below – or instead (if the low doesn't form, or forms further north or west) bring about some heavier falls along a much longer stretch of the coast, including our region.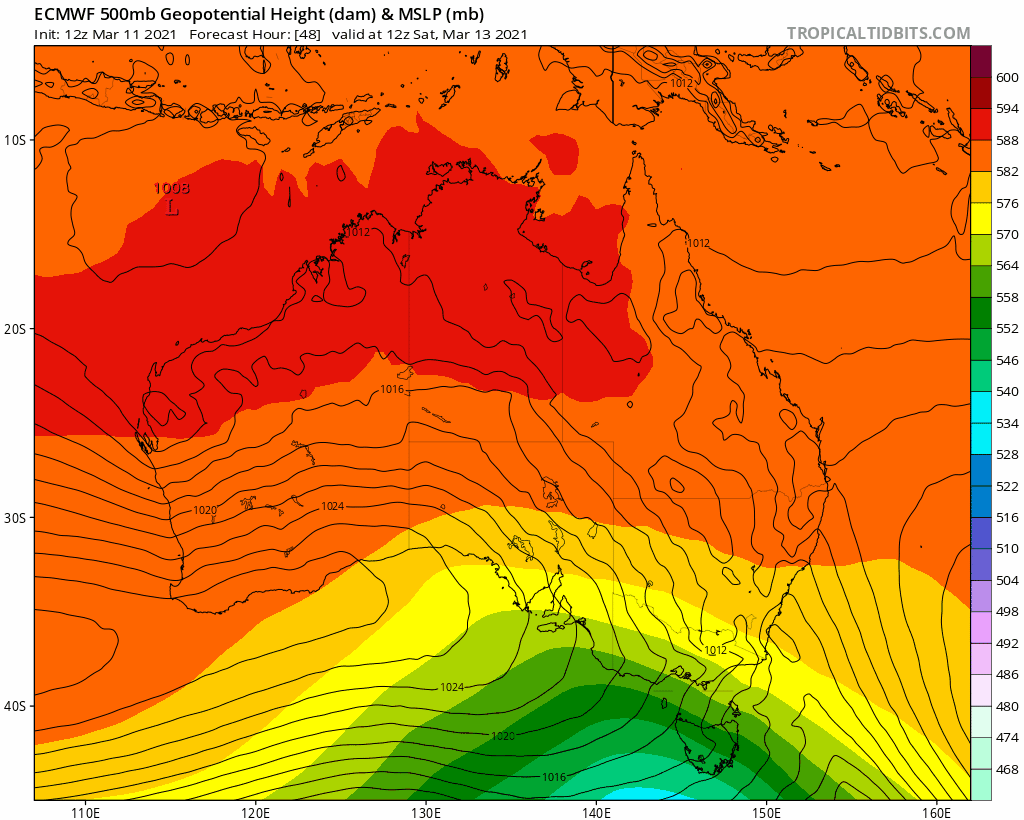 Right now the models are leaning towards the Tasman low scenario, which would actually dry it up a little for us, but the outcome is not yet certain, so something to watch over the next few days, as the second outcome could bring some much higher falls across our region. If that looks likely I'll post again.
Looking further ahead, we're likely to remain in a La Nina state for the coming weeks, so more wet weather is likely. As we head into winter we should return to neutral conditions, which would usually mean much drier weather should return. The following season is not yet clear, with models ranging from weak El Nino through stronger La Nina. Once we head into Autumn the models should settle down and give us a better indication of what is head.
Images: BoM / Tropical Tidbits