Long since a longer post, and going to be a while yet! Apologies – this virus is keeping life more than a little busy. Just a quick post with an idea of what is coming up short-term in beautiful Bello Shire.
It might be nice out there now but we've got a trough approaching from a warm ocean. You can see the kink in the isobars in this 3 day animation: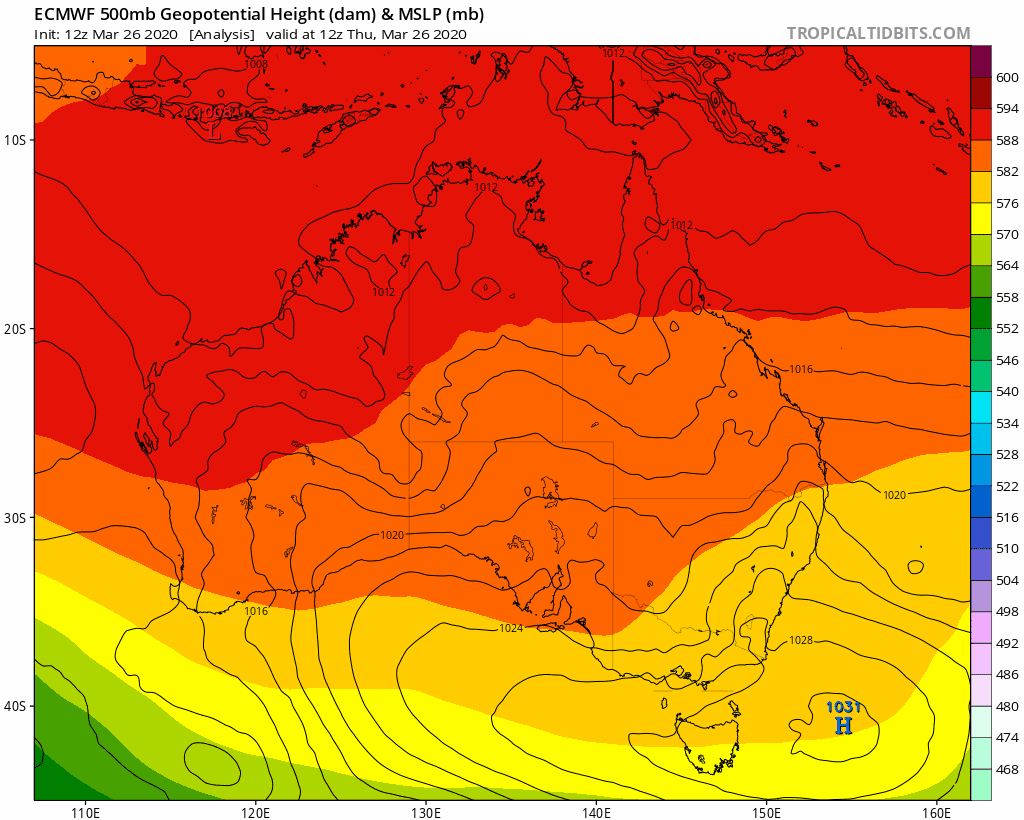 What that means is a likely increase in showers for us. Here's the forecast rainfall via Weatherzone from the usually excellent BoM hi-res model up to 11pm tonight:
…not much, just a few stream showers. Compare that to the rainfall forecast to 11pm tomorrow night – you can see a heap more activity:
…so we could see some decent totals through the day tomorrow and into tomorrow night. Worth noting that the version of the hi res model I used here only goes to just south of our region – hence the apparent cut off in the rainfall. Beyond that it looks like we're back to sunshine and lighter showers for at least the following few days. As we transition seasons we'll possibly see a late cyclone up north – but at the same time we'll likely see the first decent winter type storm pass to our south. We'll be between the two, and at this stage we're not looking to see any big totals, but I'll keep an eye on both and post if that changes. In the meantime all the best to you all.