An upper low over inland Queensland is likely to induce a Coral Sea low over the next few days, with that low likely to move close to the SE Qld coast. Here's how it looks on one of the models – and they are all looking fairly similar: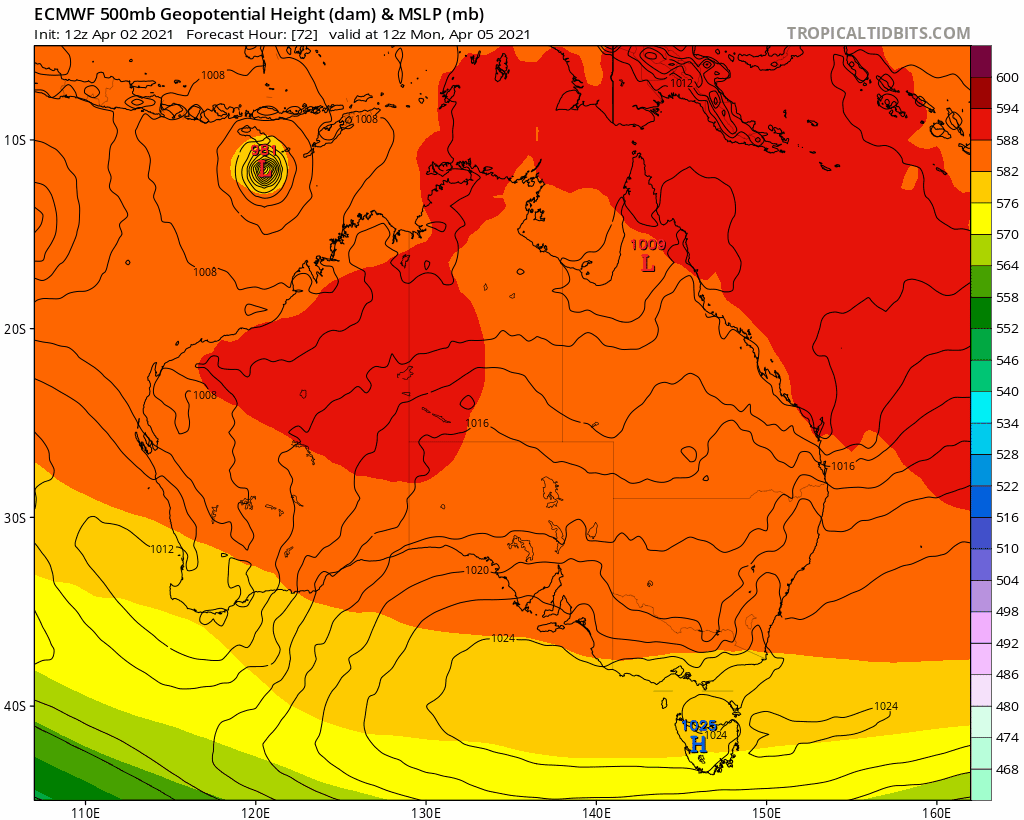 None of the models now show the low moving over us – but as it develops and moves south east we could well see a significant increase in showers, before the low moves further south east and winds die down. Here's one animation of potential rainfall through the middle of next week – you can see the totals increase as the low moves closer, and then drop away again quickly as it moves away: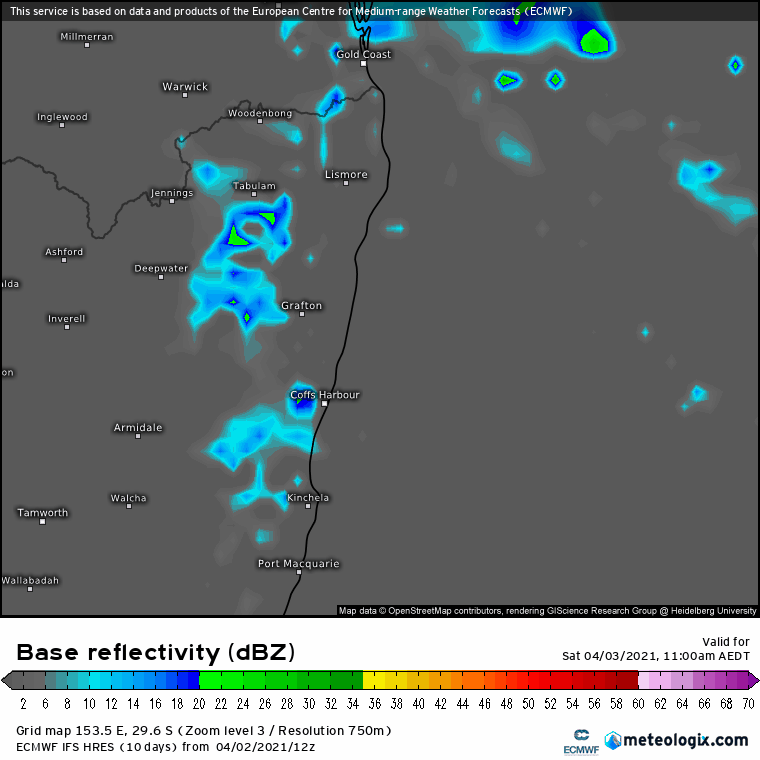 It's worth noting that the models are showing considerable uncertainty with this system – so despite the weekend being upon us, there is still no certainty as to how it will pan out. One model has the low closer to shore, another further away, one moving quickly while another moves the low through a lot more slowly. Models are also showing considerable varation from run to run…as such it's worth keeping an eye on forecasts. At this time none of the models show us getting significant rain with an uptick in showers the most likely outcome for us before drying up again later in the week – if that changes I'll post again. When models are all over the place then a blend of model outcomes is usually closest to the mark. The BoM WATL model does this – and here's the forecast totals from that model over the coming 8 days: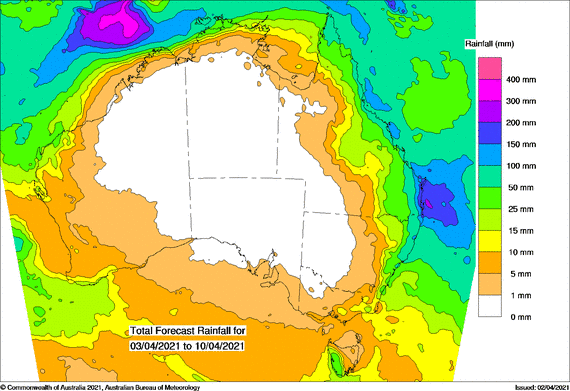 Looking further ahead it's still looking a little unsettled with more rain likely. As we get closer to any future events I'll post again.
Images and thanks: Snapfrozen | Kombu Wholefoods | Tropical Tidbits | Meteologix | BoM