Well the forecast Wednesday storms from a couple of weeks ago certainly came together with widespread damage across our region as a remnant cold pool up high moved across the region and combined with warm lower temps to create a very unstable atmosphere and some damaging storms. Here's how the radar came together on the day: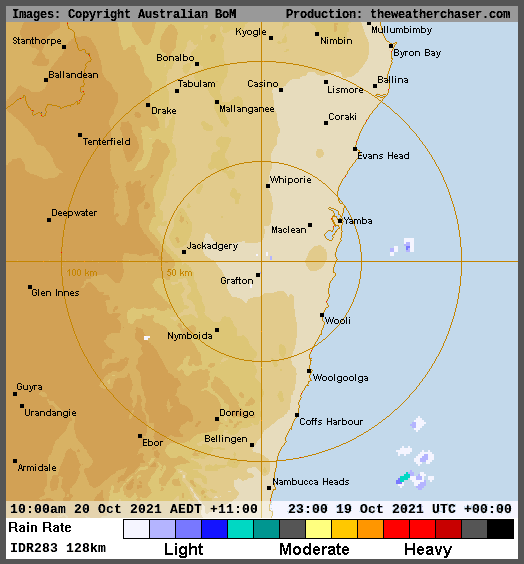 Only a few days later we had another stormy day as very warm lower temperatures combined with cold uppers to bring more widespread storms across our region. This is how Saturday looked on the radar – once those storms kicked off they remained active for some time: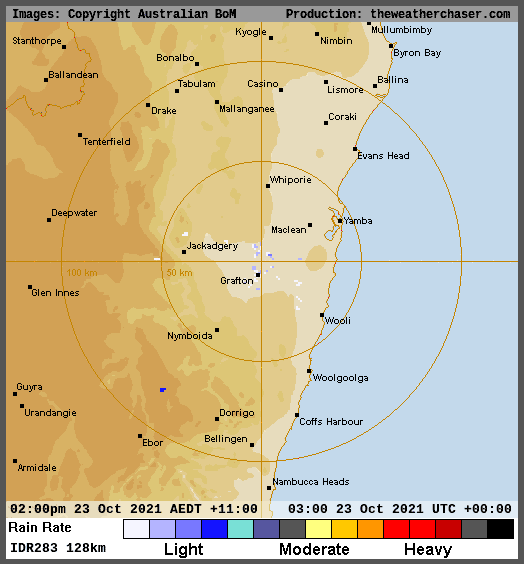 You can see the impact of the recent rains on this fire risk chart for Coffs. The dark red line shows increasing fire risk – before it drops back towards zero over recent weeks, way below average for this time of year: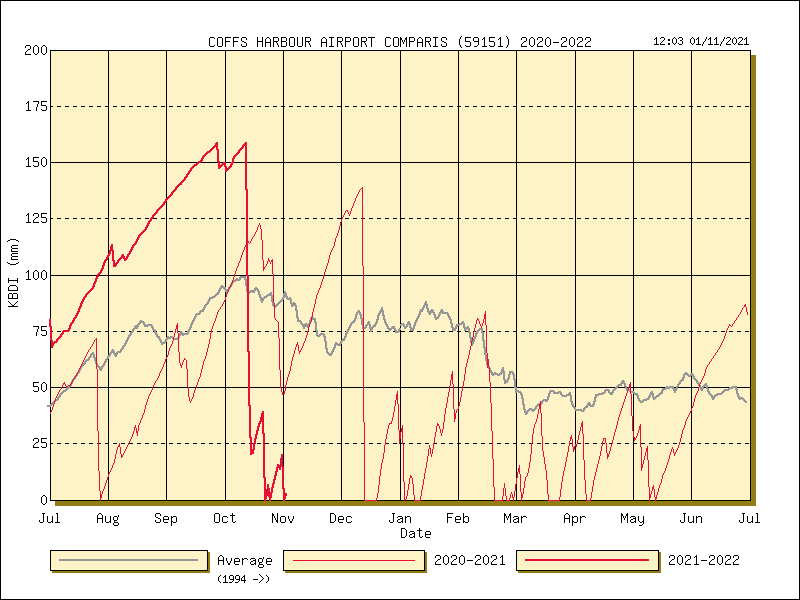 Looking ahead it is looking drier (but not totally dry) through much of this working week before the risk of showers and storms increases again as we head towards the weekend. We'll have a fairly slack pressure pattern over us – which is common for this transitional time of year but also makes it much harder to pin point exactly when we'll see rain…however the broader pattern shows the risk increasing later this week and then into the following week. In fact the forecast rain over the next 5 weeks looks as follows – you can see it drier this week but then the increasing risk of rain over the following weeks: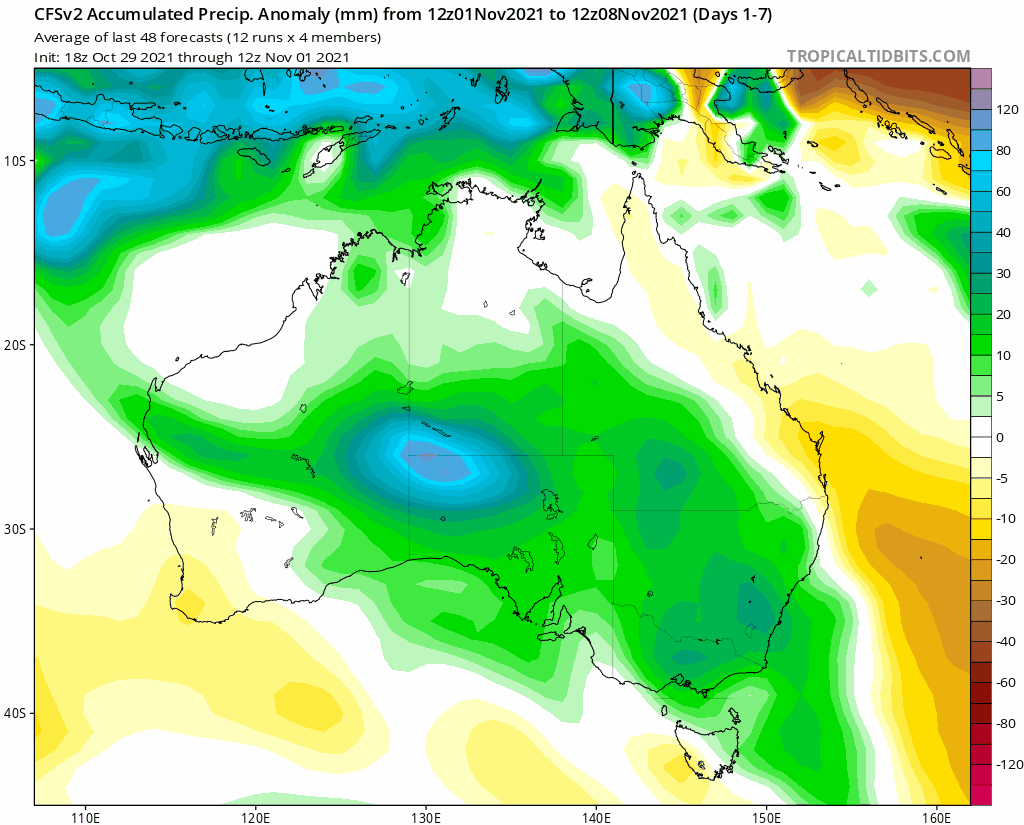 This forecast is generated from models that look at longer term trends – but the shorter term models also show it getting wetter as we head from this Friday through the following week. Here's the 15 day rain forecast from two of the top models – and they both show the majority falling late this week and through next week: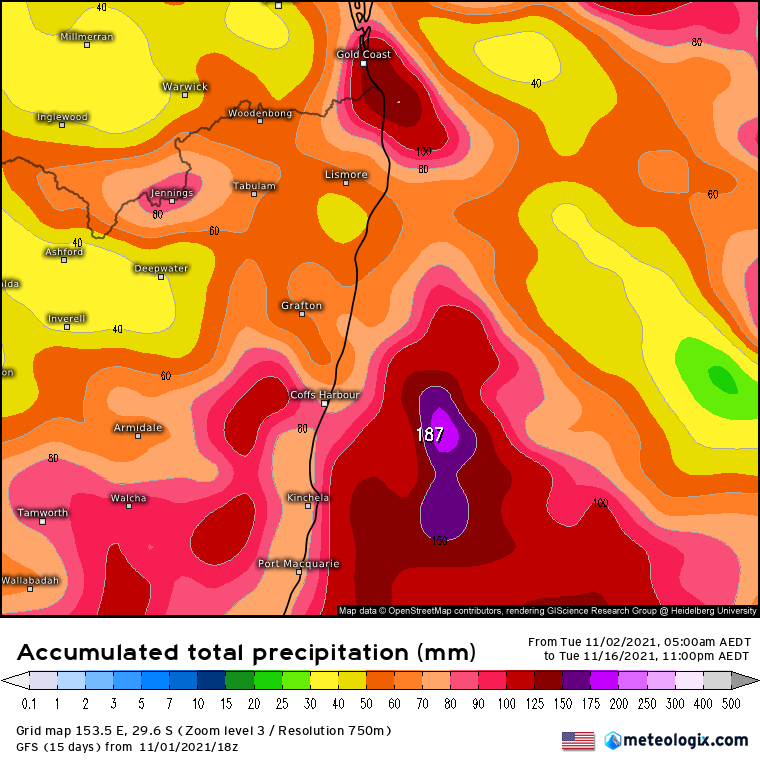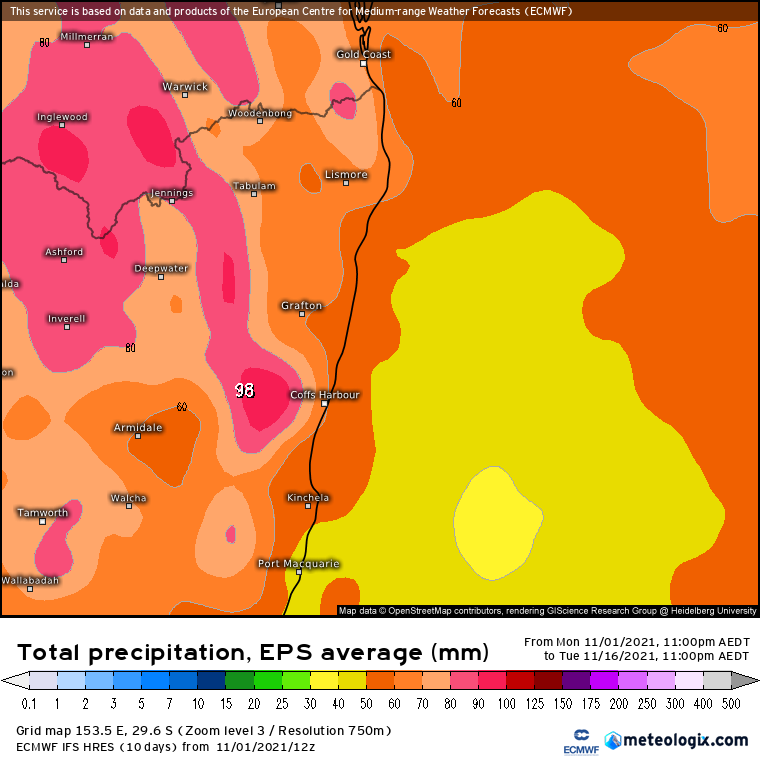 No huge totals, but as is the nature of showers and storms some areas will see much higher totals while some see much less. It's worth keeping an eye on the forecast…as looking even further ahead it looks like La Nina will continue to strengthen through the next couple of months. Here's the latest sea temperature anomaly forecast for the key La Nina region: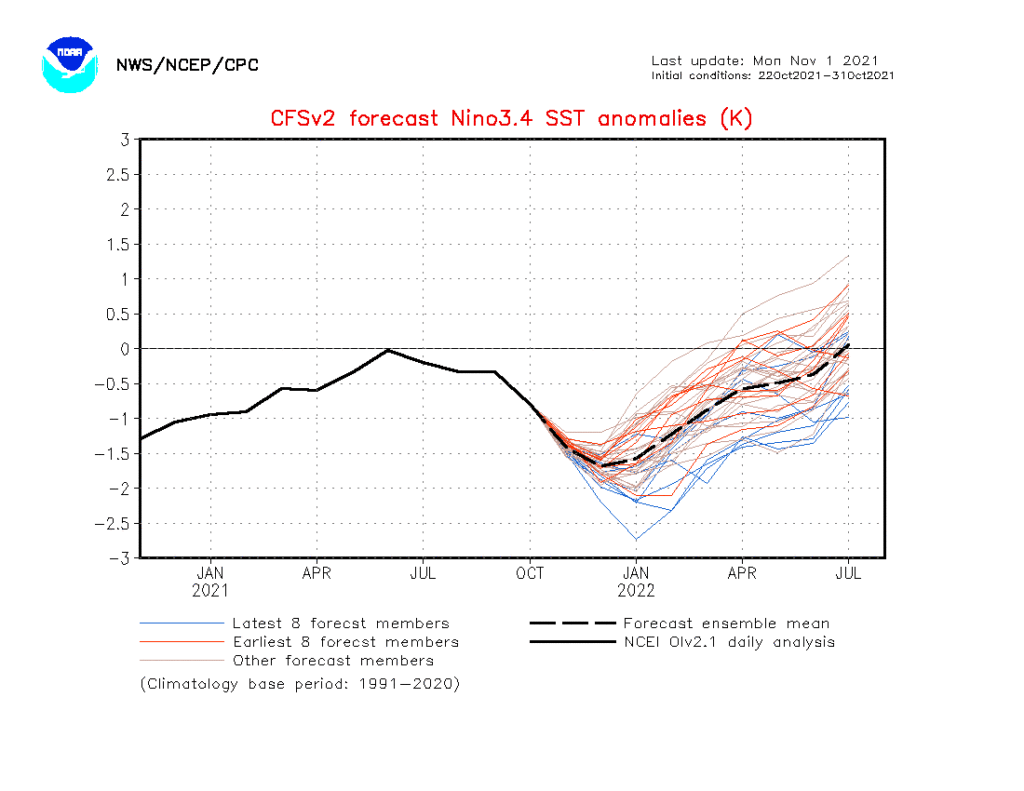 The lower it goes the stronger La Nina we'll see. No guarantees of big rains, but the chances through this summer are certainly up there. If and when any bigger rain events are looking likely I'll post again with all the details. Until then enjoy the dry when it's around, and the rain when it comes too.
Thanks to: Kombu Wholefoods (sponsorship) | Snapfrozen (sponsorship) | Weather Chaser (radar archive) | BoM (charts) | Meteologix (charts) | Tropical Tidbits (charts) | NOAA (charts)