We've got an interesting few days ahead. A strong upper low is forecast to move across inland Queensland over the weekend, and aid with the development of a Coral Sea low. You can see the upper feature in this image, with upper winds (that help guide the movement of broader scale features) turning clockwise around the low: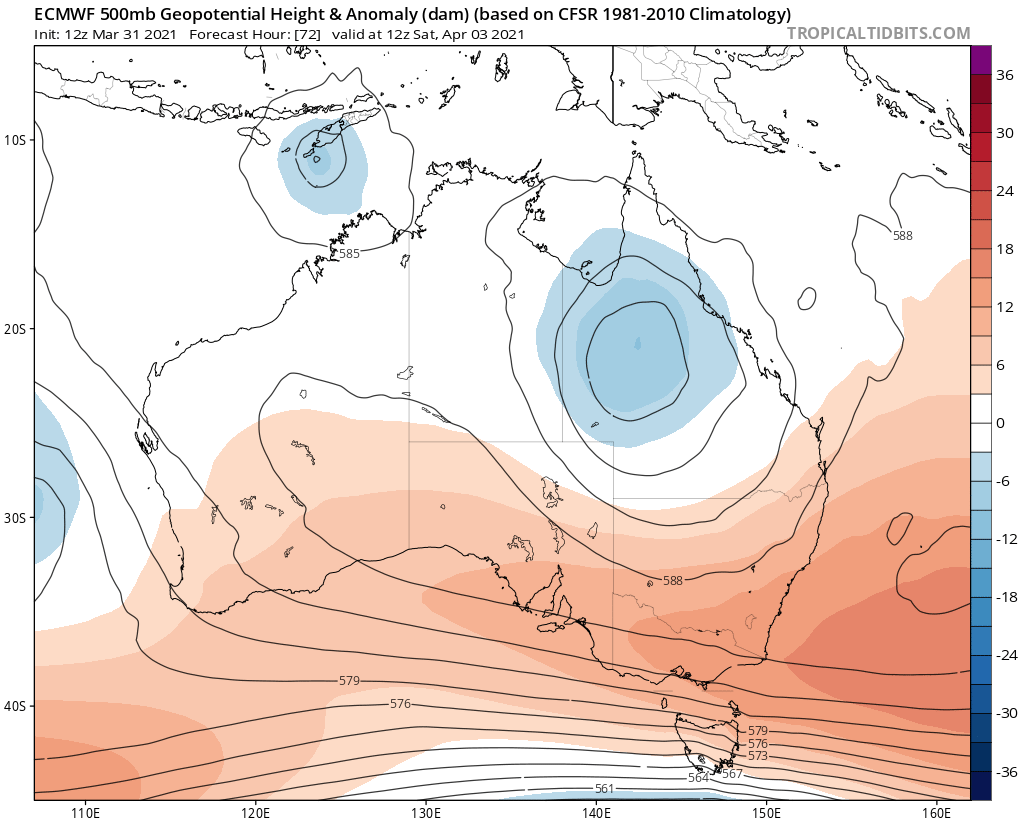 All models now show the formation of a Coral Sea surface low, with that low then moving south to south west….but each model has the Coral Sea low forming in a different location – with different outcomes. Some models such as the European model develop the low further out to sea, and then move it in very close to the SE Qld coast before sweeping it away:
Other models – such as the UK model shown below – start the action further north west, with the low then moving onshore across SE Qld: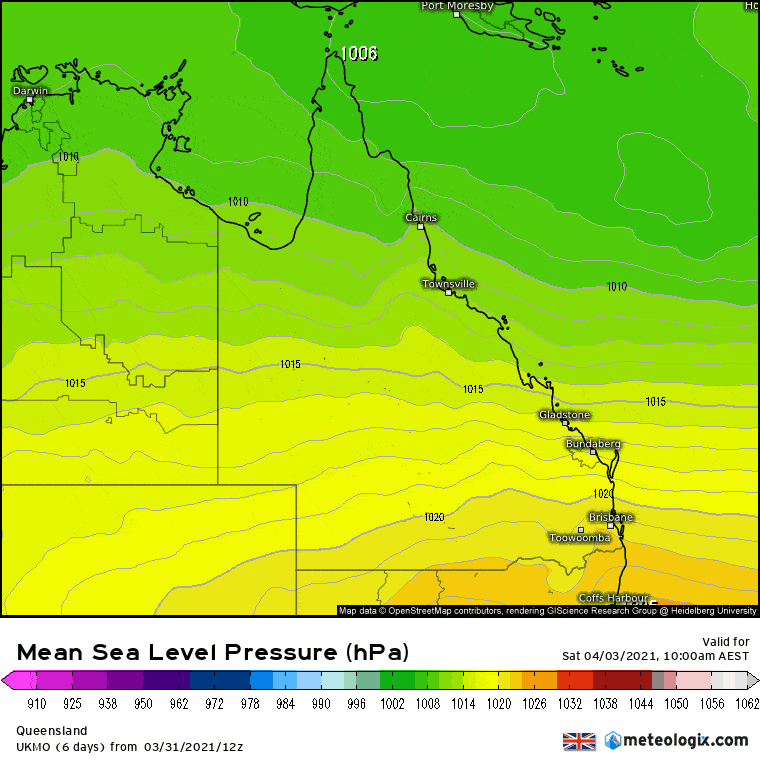 …while other models – such as the Australian model below – have other outcomes that show the low moving inland and heading way west: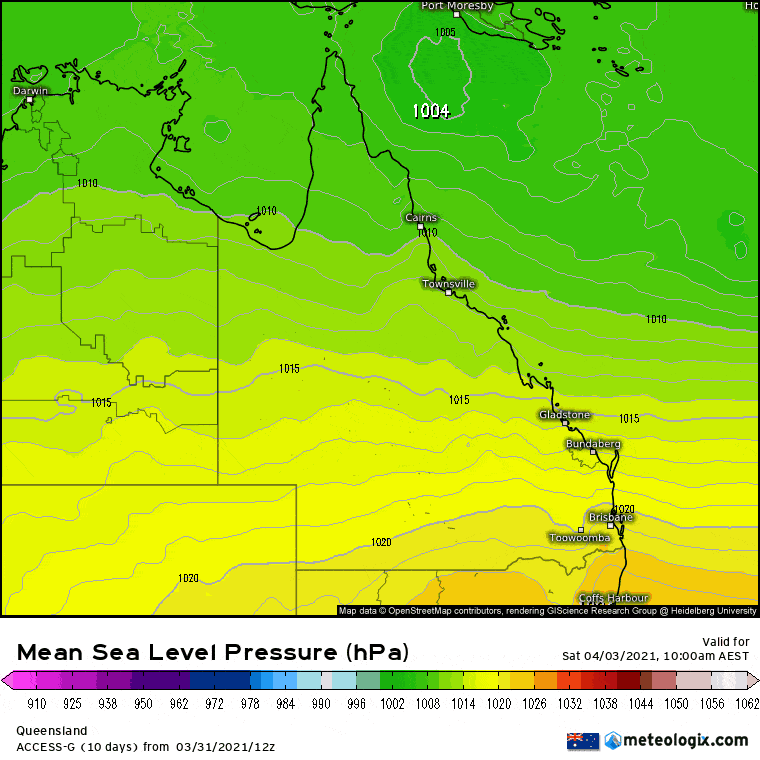 So what does this mean weather wise? If you are in SE Qld then all outcomes give you some big falls…but for locations further south – like us – the forecast rain might be just a little – such as with the European model – or a whole heap more – if the UK model, or to a lesser extent the Australian model – come off. If we were in SE Qld then you'd be seeing a fairly confident forecast of some big rains ahead….but sitting where we do the outcome is by no means clear.
All this comes back to the starting location of the Coral Sea low. As soon as the location of that feature becomes clear the models should settle down and fall into line – and this should happen over the next 48 hours. Right now it would worth being aware that some more rain is likely over the coming week, and that we could see some big falls – but that for now totals for our region are still very unclear. I'll post again on Saturday – by which time the likely outcome should be a lot clearer.