We've got some cold upper air moving through tomorrow and models now show that upper air mixing with the much warmer than average ocean temperatures to develop an East Coast Low tonight and into tomorrow. The low will move away quickly to the east over the next 48 hours: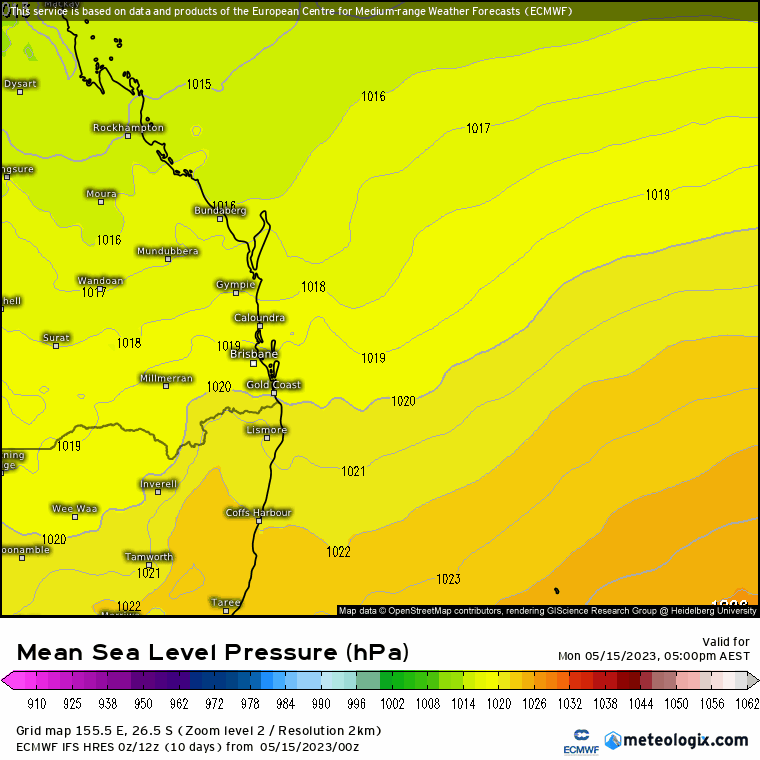 The SES have released a warning that includes the Coffs Coast: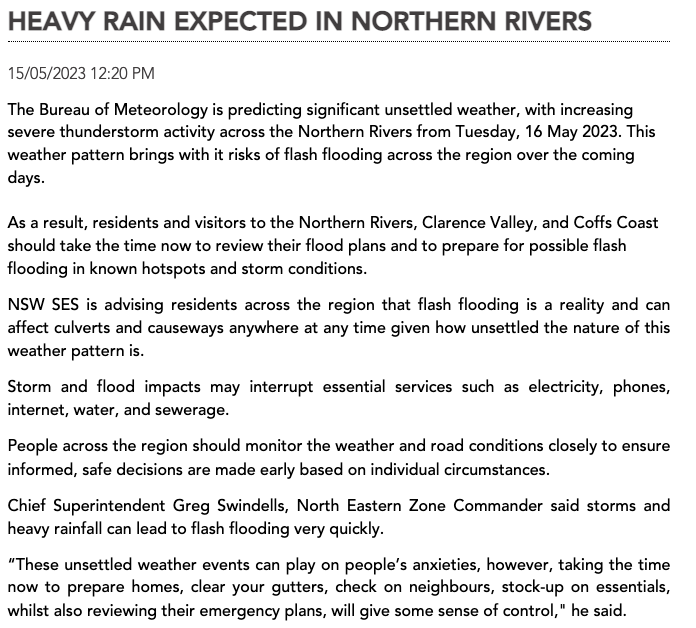 Models show the majority of the rain remaining to our north. Here's the 2 day forecasts from the Australian and European models: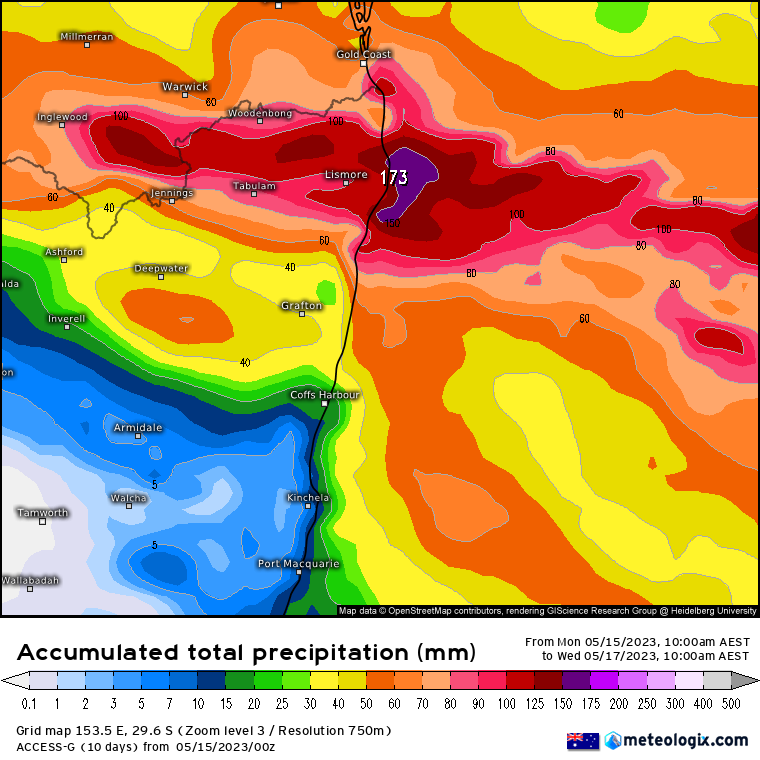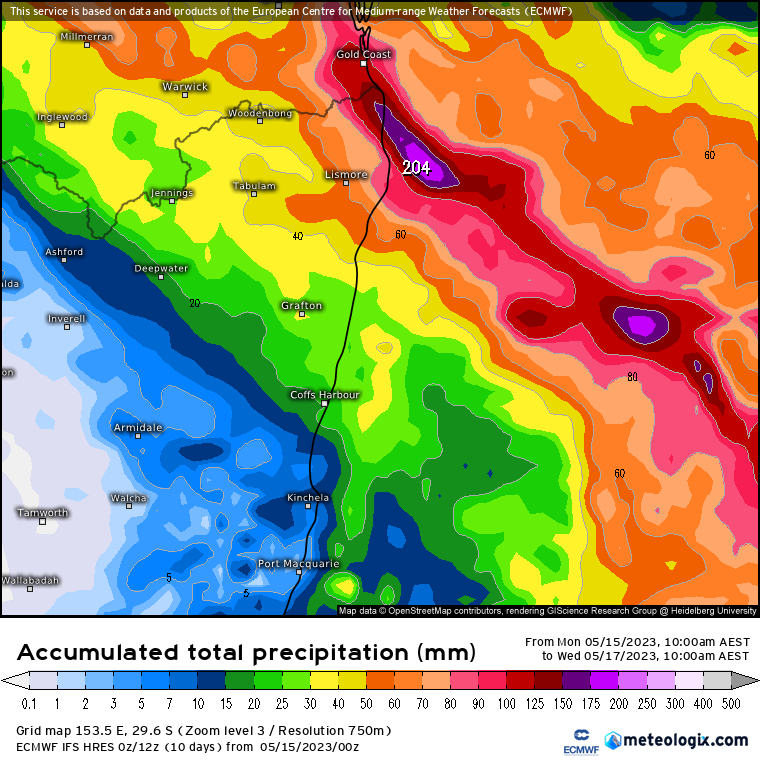 You can see both models showing us right on the southern edge of the heavier rain. With both models giving a similar outcome it gives us increased confidence that we'll miss the heavier rain…however we're right on the edge of the heavier falls so it won't take much for us to see bigger totals.
The take out? Looks right now that the heavier rain will be just to our north, but it won't take much for us to see higher falls -> worth keeping an eye on the radar overnight and tomorrow and be ready to take action if necessary. The rain will clear quickly through the next couple of days with more sunshine and a few showers to follow in a southerly stream.
---