We've got a similar pattern coming up – but one that we are blessed to usually do quite well in. There is a change coming through, and that change will bring scorching heat to the Sydney region (and terrible fire potential – catastrophic forecast with huge out of control fires already burning) and lesser heat to our region. Once that change moves through we'll see more of an onshore flow, bringing the chance of showers and storms. This is where we can be really blessed as a region – the close proximity of the Dividing Range and Dorrigo / Coffs range bring a much higher chance of seeing some showers and storms compared to regions to our north and south. The last change brought enough rain to dampen down the Andersons Fire through the last hot day – so fingers crossed there is enough water left in the landscape to do the same on Saturday.
Here's the forecast weather pattern over the next 10 days: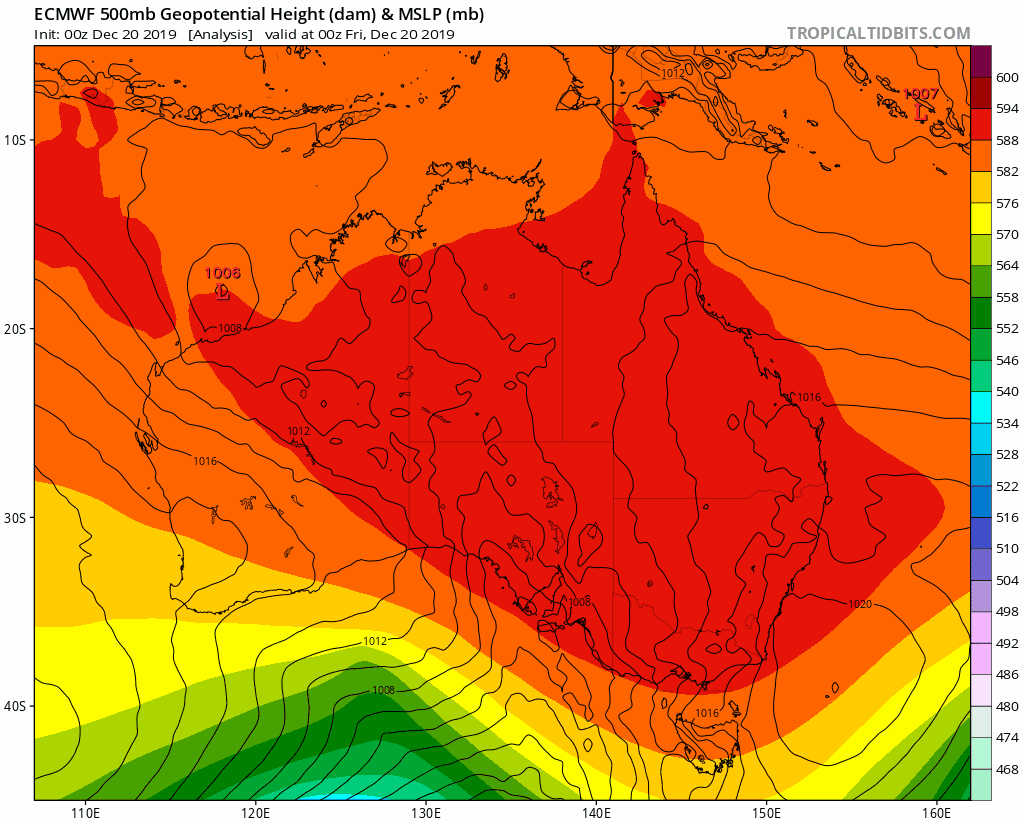 You can see the winds swing onshore – but then later in the forecast head back into the north to north west. This will bring something like the following pattern of temperatures and rainfall:
You can see the lower temperatures and increased rain potential as the winds swing onshore – but then drying up and warming up again towards the end of the forecast. The bad news is that the forecast beyond 10 days looks like bringing the potential for another heatwave. The good news is that the Blue Mountains will also likely see a little rain once tomorrow has passed – but likely not enough to knock out fires before the next wave of heat moves in. If we are lucky we'll see enough rain to once again knock back the Andersons Fire before the temperatures rise once again.
At this time there is no indication that we'll see a widespread heavy rain event anytime soon – and that is what we need to really knock these fires on the head…but with the SAM heading back towards neutral and the Indian Ocean dipole doing the same we should see conditions ease as we head through January. For more on the SAM, IOD, ENSO and more check this post.
Images: Meteologix, Tropical Tidbits