Higher fire dangers today, but there could be some good news. As we've been hinting at for a little time we've got a few things coming together that might, at last, give us some wetter weather. We've got the Southern Annular Mode (SAM) heading back towards neutral after a long time in the negatives: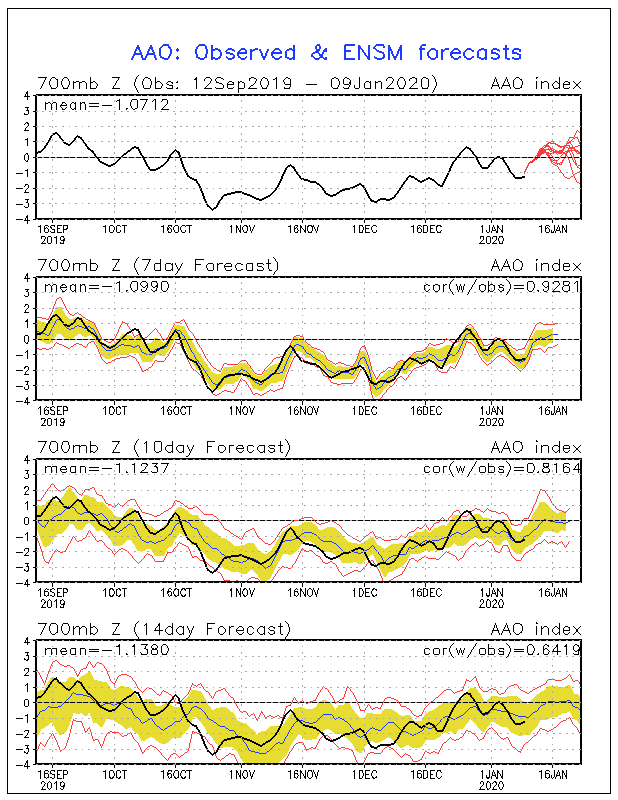 We've got the Indian Ocean Dipole doing the same:
We're entering our traditionally wettest time of year – here are the averages for Bellingen:
….and we have also got the MJO very active across the north of the continent – bringing in tropical cyclones and a whole heap of tropical moisture:
…and lo and behold, we've got all 4 main models predicting some good rains over the next 10 days:
For most of the models the majority of the rain falls later in the period, likely next weekend (not this weekend), so there is heaps of time for the forecast to change…but all four models now mirror what we would expect to see happening as a result of the larger-scale climate drivers, so there is some confidence we'll see some decent rain soon…and even before that time we have the chance of some rain and showers as the coming change hooks up with some tropical moisture from an ex-cyclone out west. Great to be writing about something other than drought and fires – now fingers crossed we see that rain.