With apologies to any email subscribers who missed out on the last post – we're still working to tweak the site so some notifications might not have gone out – but the promised flooding certainly arrived. We had storms moving through yesterday afternoon after a hot and sticky morning, and then more rain through the night: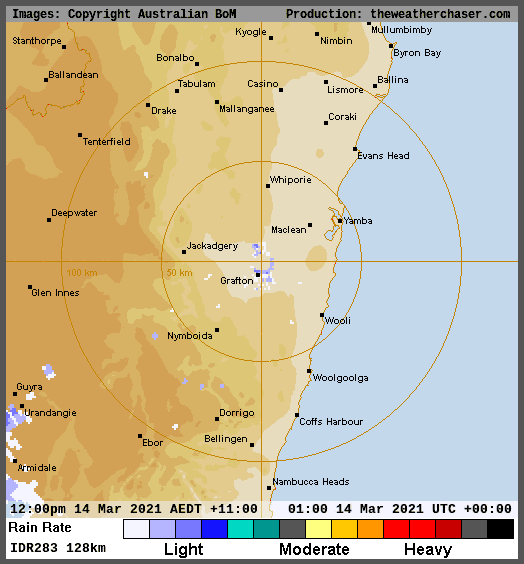 That rain brought the local rivers into flood with a minor flood warning current for the Bellinger: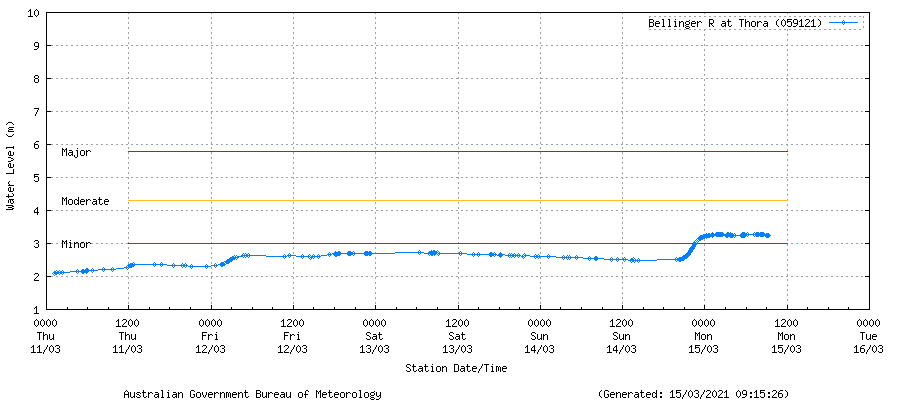 A quick spike on the Kalang as well overnight – before dropping below flood level early this morning: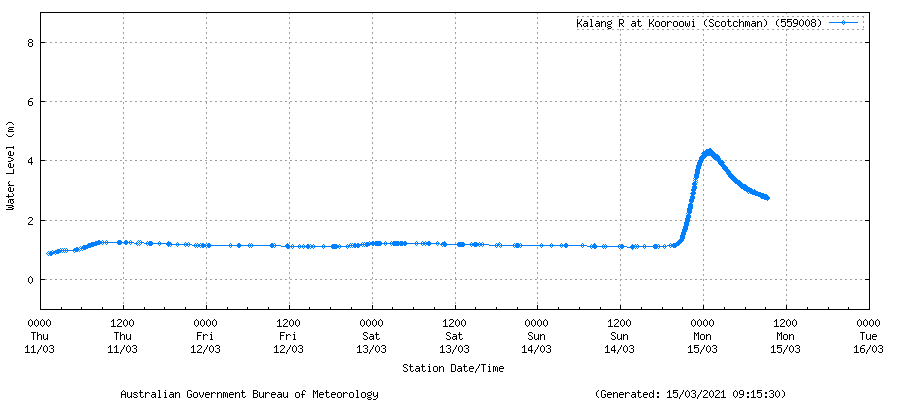 We've got a drier couple of days coming up (note not dry, but drier) with just a few showers around…but once we had into Wednesday through into the weekend we could see showers and rain at times on most days. With local rivers already at flood level (though likely to drop again early this week) this could cause more problems with vulnerable local roads potentially under water for an extended period of time later in the week. No guarantees on that one, but the risk is there, so make sure you're stocked up if you live in an area that gets cut off easily. Here's the total forecast rain from the BoM's WATL model:
Day 1 to 4 – forecast totals 25 to 50mm: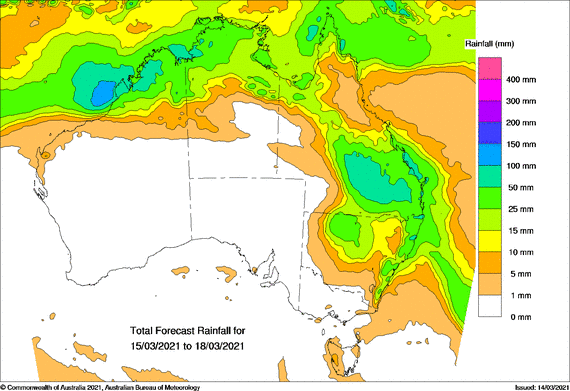 Day 4 to 8 – forecast totals 50 to 100mm: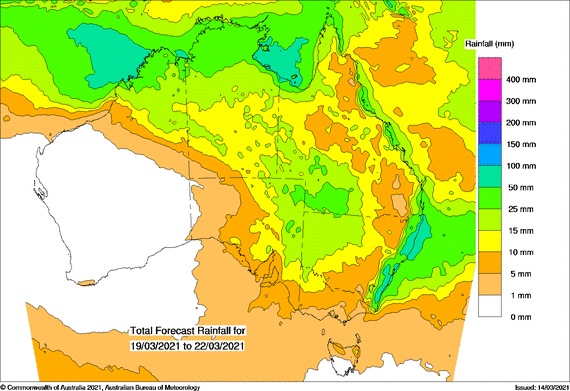 Worth noting that some models give totals in excess of those shown above. Also worth noting that usually we would not see flooding from such totals – however with the ground saturdated and local rivers already in flood it doesn't take much rain to keep / bring them up. One of the best models is the EC, and one of the best outputs from that model is the ensemble run (runs a heap of slightly different scenarios and averages the outcomes). Here's the 15 day outlook from that model: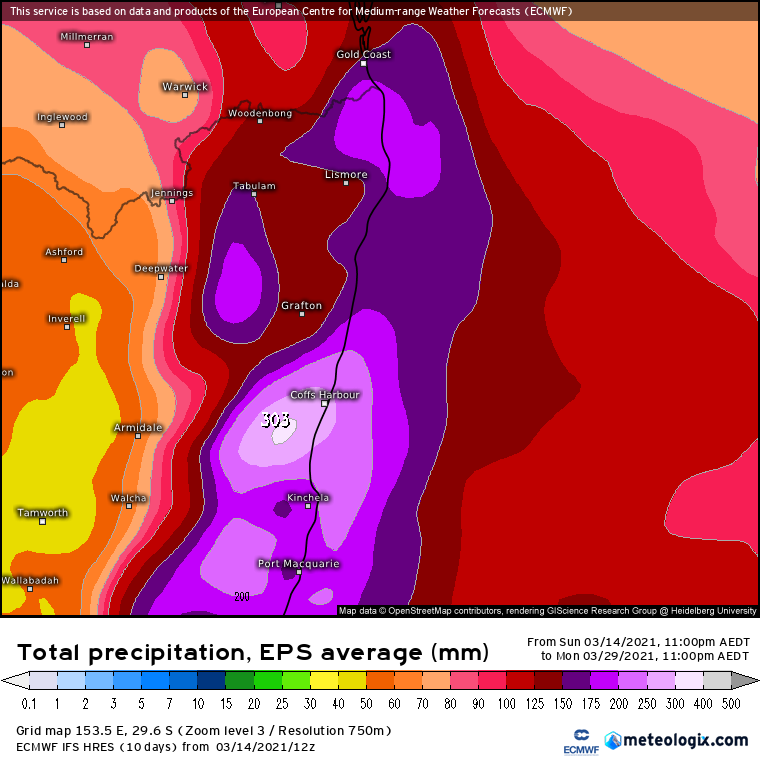 …so some more decent totals looking likely.
Live river heights are available here.
Live river cams available here.
Live weather information for Bellingen town is available here – however with the peak rainfall more likely on the hills it would also be worth keeping an eye on the BoM rainfall monitors across our region – and you can find them here.
Any warnings from the BoM can be found here.
Credits and thanks: Snapfrozen | Kombu Wholefoods | BoM | The Weather Chaser