February and March are usually some of our wettest times of the year – hot oceans combining with onshore flows to bring us heavy rain when conditions line up. This year looks like fitting that pattern well. The trough moving up from the south east will stall across our region. Onshore winds will develop as the trough moves just to our north…and at the same time a pool of colder upper air will develop inland, assisting in lift. Add the mountains to our west to the mix and we have the ingredients for a bi rain event. The only thing to consider – it's still a few days off and there is time for the forecasts to change…but not much sign of that so far. Here's the forecast weather pattern from the EC model over the next 10 days – you can see the trough move through / onshore winds develop / cold pool develop inland: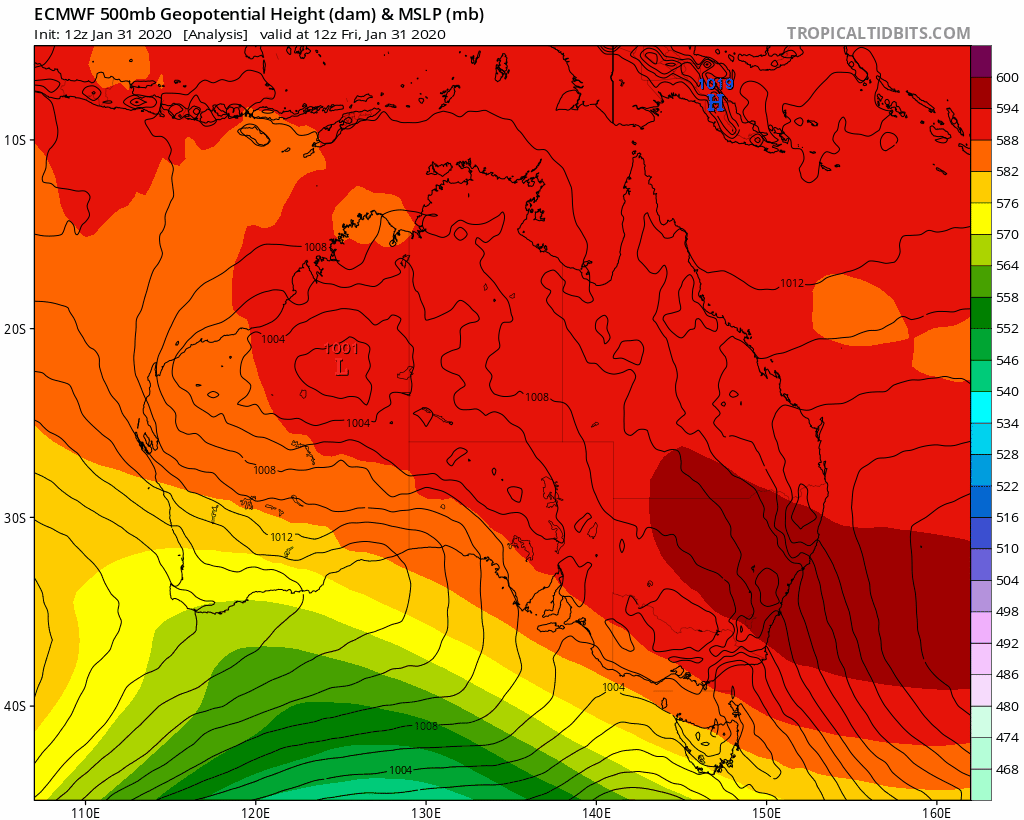 Here's the forecast rain as a result of that pattern across 4 key models. The huge totals in the EC model are as a result of a small low it develops on the coast and then moves south – no guarantees that this will happen, but certainly worth bearing in mind:
I'll post again as we get closer – there are no guarantees of a flood – just looking like a decent chance right now. Please don't take the forecast as fact – but do consider any actions you need to take if there was a flood (like getting enough food into the house if you live out of town / pulling pumps out of the river…)
If we do get the forecast conditions these pages can be of use:
Bellingen Weather – live rainfall updates from our CBD
Live River Updates from the BoM, compiled on the Bello Weather site
BoM warnings
Kombu Wholefoods Floodcam
Live Traffic Info – road closures
In the meantime thinking of Canberra and far south east NSW as the fires continue. May rain come for them soon.