Going hand in hand, we have news that the Kombu Floodcam is back up and running after NBN dramas – and that we likely have some more showers and rain incoming…
The showers will come about as the winds at the surface turn onshore, whilst air up high cools down as an upper trough moves in. You can see this happening in the model forecast from the European model: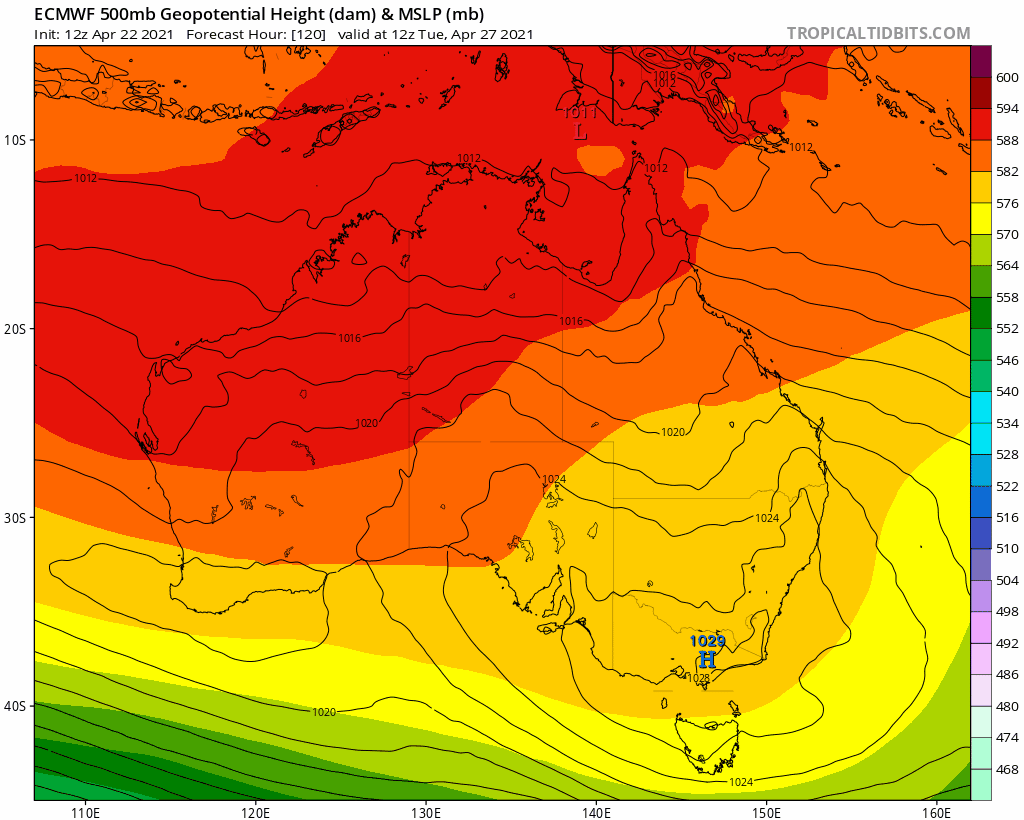 …and sure enough we are starting to see the increasing rain totals along the coast reflected in the model outputs. Here's the total from the European model out to 10 days: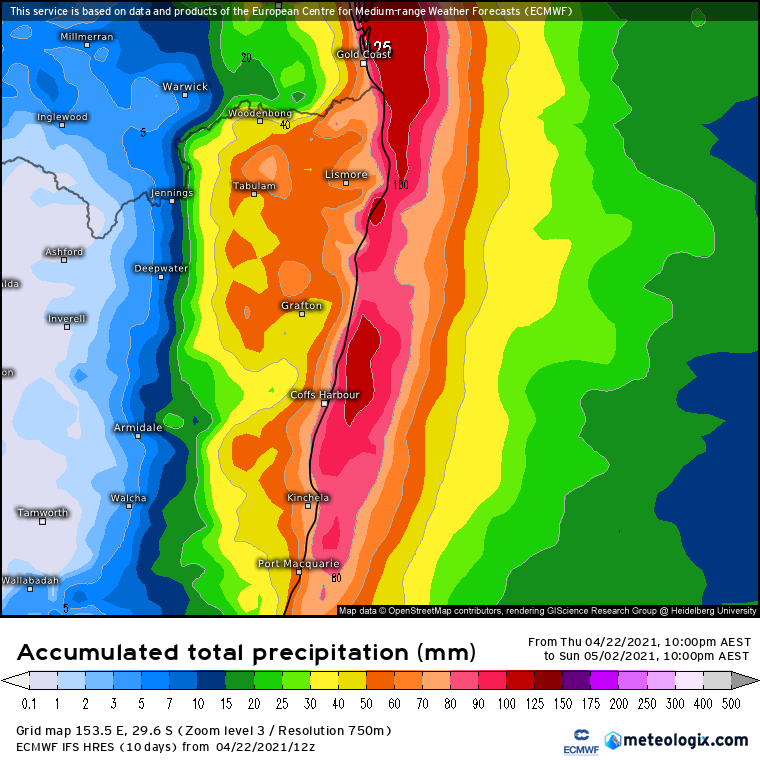 …while the 10 day total from the American GFS model looks similar, but higher: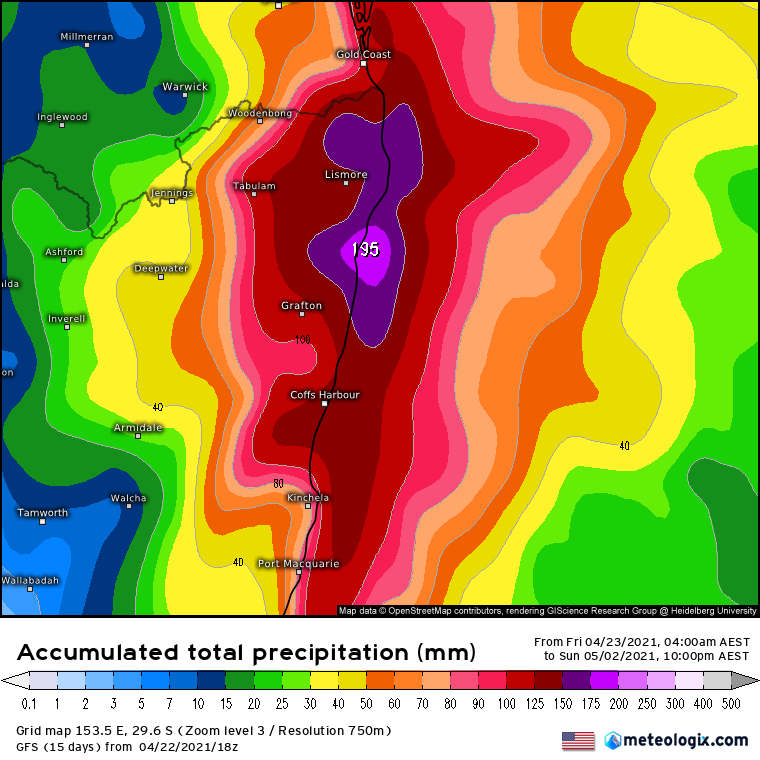 At this stage the models are not predicting any huge totals…but when we get an unstable environment we also run the risk of an East Coast Low or deeping coastal trough developing…and models tend to struggle with these until we get much closer to the event. As such totals right now are looking like creating some nuisance value but not much more…but that can change. This is one I'll be watching and will post again in the coming days as we move closer to the event.
In terms of where and when – we should see the atmosphere start to destabilise from early next week, with an increasing chance of showers as we move through the week. By the time we reach the end of next week we could be looking at showers merging into some longer spells of rain. For now it's worth emphasising that this is still some time off – the signals are trending wetter but the detail is still some way off – so keep an eye out for future updates…
In other news, we have fixed up the blog site so all previous articles are now available. We are in the process of adding more flood graphs from across our region – these should be active in the next couple of weeks. We're also working with the local SES to add more flood data to the site.
Images and thanks to: Kombu Wholefoods | Snapfrozen | Meteologix | Tropical Tidbits