We've had a drier few days – much needed. The showery weather returned today however and we'll likely see an increase in showers through tomorrow as an upper trough moves through. You can see the trough in this animation – the yellow moving north shows cooler air up high. Combine that with some onshore winds and the inevitable showers result: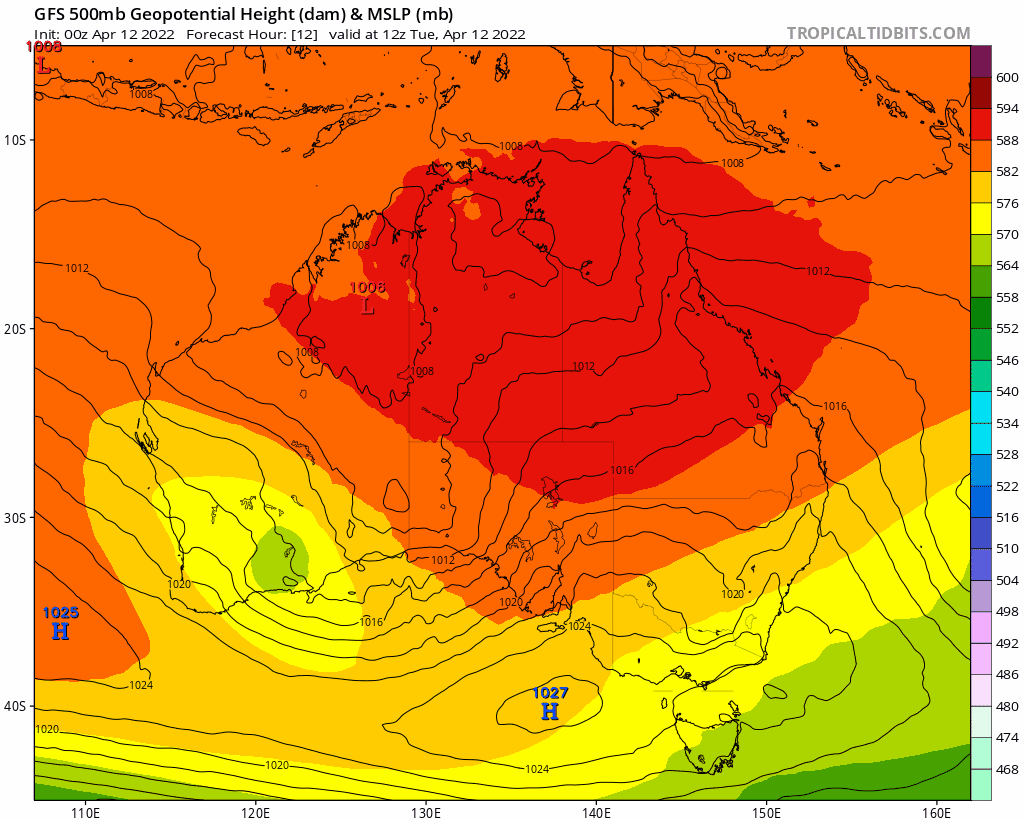 No huge totals tomorrow but enough to keep it damp, with the usual higher totals on the slopes and hills. Here's the three days totals from the EC model: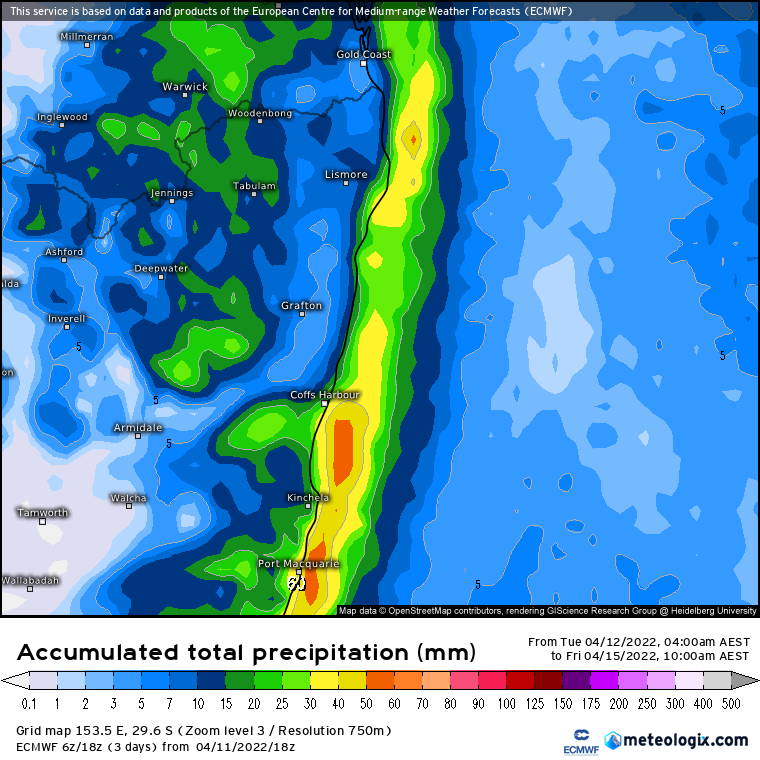 The trough moving through will also bring some cooler weather – here's the change over the next 48 hours as we move from warmer than average straight through to much cooler than average: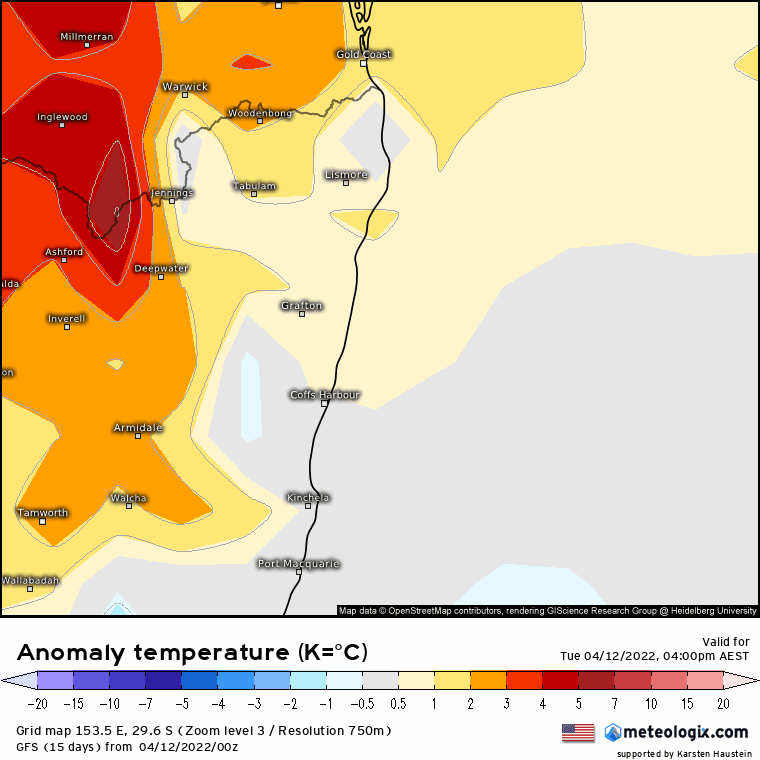 Looking slightly further ahead and the ensemble models show it less-wet for now, but likely to get wetter again as we head into late April and early May. Here's the ensemble run that highlights this change: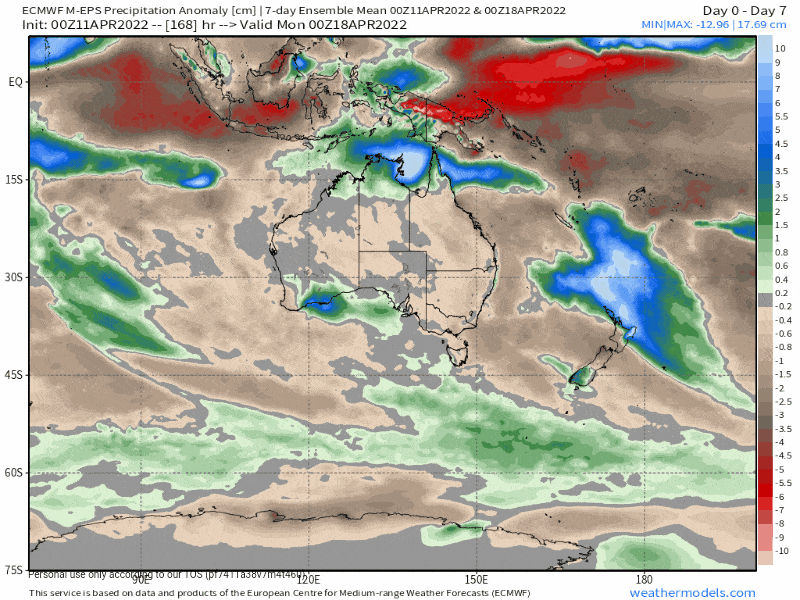 So don't go expecting a long dry spell any time soon – apologies! Looking even further ahead and it now looks like La Nina will remain in place until at least the end of the year, if not longer. Here's the latest run through to December from one of the top models: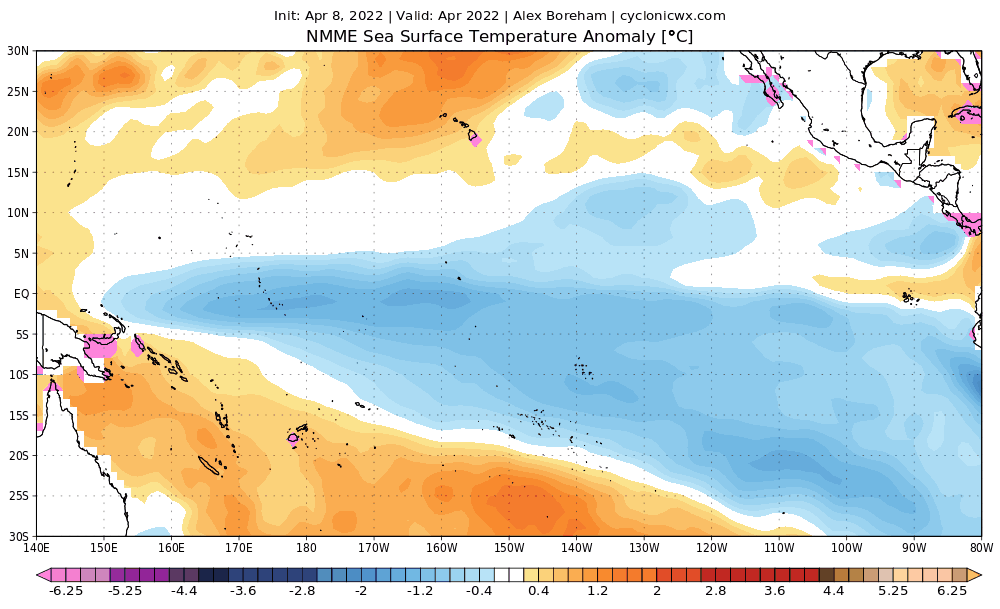 At this time it looks like it will be weakening as we head into early 2023 – this is different to this year where it maintained strength right through late summer and into autumn…however when we look at processes on this scale it can take a long time for the atmosphere to catch up…so we could well be in a wetter than average pattern for at least the next 12 months.
It is worth emphasising that it definitely will *not* be raining the whole time, and we will see some longer dry spells from time to time – however the atmosphere will definitely be tilted towards wetter than average for a long time to come.
I'll post again when future events look likely. Until then enjoy the sun when it shines!
Thanks as always to Kombu Wholefoods and Snapfrozen
Images thanks to weathermodels / cyclonicwx.com / meteologix / tropicaltidbits