The long promised cyclone up north is still struggling to organise, but should still pull itself together over the next couple of days. Here's how it looks right now: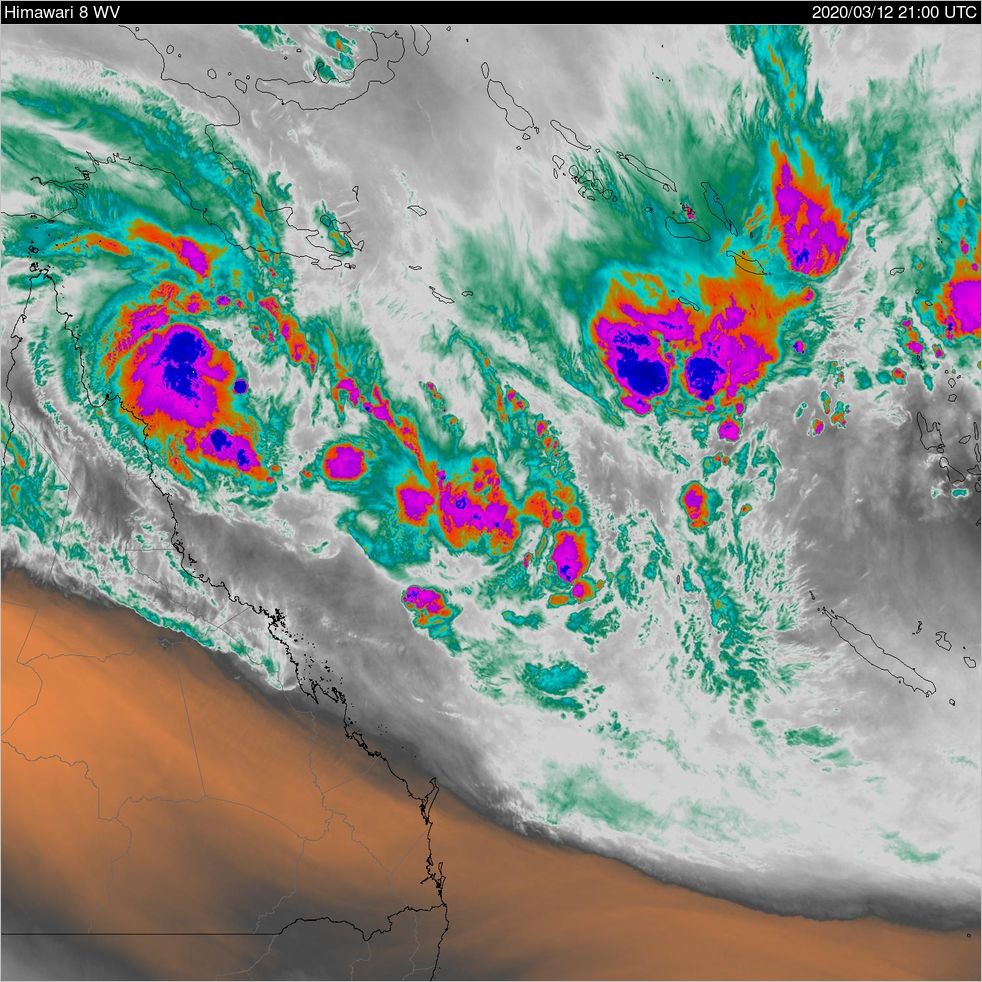 You can see the drier air across our region, with the cold cloud tops sitting over a very warm Coral Sea. Not much organisation yet, but it should happen soon. Here's how the models see it panning out over the next 96 hours:
As you can see it continues to be forecast to move away from Australia…but that is not the whole story as far as our region is concerned…Check out this still from the animation above:
What wer'e likely to see over the weekend is an increase in showers as an upper trough moves across (this is the same upper trough that will push the cyclone away to the south east) and onshore winds strengthen to the south of the developing Coral Sea system. What that means for the east coast is more showers, some heavy. The heaviest falls look to be just to our south, but we could still see some decent totals accumulate by the end of Monday – enough to keep the ground wet and the rivers flowing. Worth keeping an eye on the radar as the event develops through the weekend.
Forecast models are giving us these totals over the next 4 days:
You can see quite a bit of variation in the outputs, indicating that (1) we'll see some wet weather and (2) who sees how much is still up in the air (excuse the pun). As the system continues to move away through early next week we'll see winds turn more southerly and the wetter weather slowly move away….with hopefully a sunnier and drier end to next week.
Right now it's looking fairly dry for the fantastic Bellingen Plant Fair this Saturday. With recent (and forecast) rains, this is a great time to be supporting our regional growers, as well as the businesses in town. See you there!