We've got that awesome inland rain event happening right now – and continuing for the next couple of days. Here's the latest chart animation clearly showing the upper trough swing the ex-cyclone south east, squeezing all the moisture out of it and giving some great inland rains: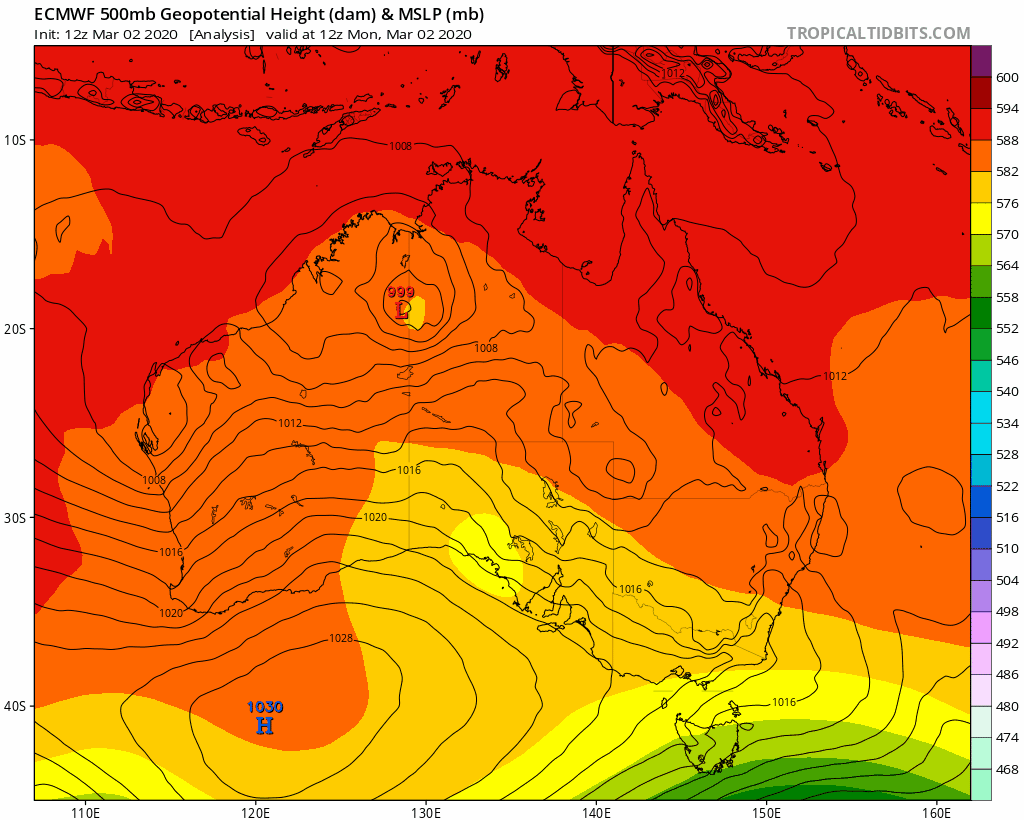 …and here's the resultant forecast rain across NSW over the next 4 days – some huge totals still looking likely for the inland:
Not often you see charts like that one! Going to be some flooding inland as a result – water already flowing down inland rivers as a result of earlier rains in Queensland…add this on top and we'll see some excellent flows heading down. Expect some long-lasting flood warnings as a result as the waters head slowly across the inland.
For us though – not much over the next 4 days, just a few showers likely. Here's our 4 day forecast:
…Compared to the inland not much to write home about…but once the current system moves through we've got more rain likely. Here's the forecast charts for the period 5 days through to 10:
Two things to keep an eye on – first the sharp upper trough moving north over the weekend and combining with onshore winds. This could, if it comes off, give us some quick decent totals, particularly with forecast ESE winds. The second is the forecast developing tropical low off the Queensland coast. All models – both short and long term – indicate an increased chance of another tropical low / cyclone developing around week 2…but for now it is way too far off to be sure of any details. Most of the time we miss out on any direct impact from tropical systems (both in terms of rain and wind), but as the current inland event shows, it does happen sometimes – so they are always something to keep an eye on. In the meantime current total rains for us out to 10 days look like this:
…with not much falling over the next 4 days you can see the forecast rain from that upper trough show up clearly. That event is still some days off so totals will likely change, but something to also keep an eye on. In the meantime enjoy watching that inland rain fall:
Images: Bellingen Weather / Meteologix / Weatherzone / Tropical Tidbits