Wishing you a fantastic Winter Solstice. Not only the shortest day of the year, but also the point at which the sun starts strengthening again – and will continue to do so for the next six months! Also a good time for a quick update on what is happening:
The Antarctic Oscillation is still very negative but it looks like it will move swiftly back into positive territory over the coming couple of weeks:

If this happens as forecast it will move the westerly belt much further south again, with easterly winds likely to move back across our region.
The Pacific is still very much in a La Nina setting, with this forecast to continue for the rest of 2022:

A strong region of easterly trade winds is also forecast to develop across the tropical Pacific over the coming couple of weeks – check out the blue in the forecast period – this will likely lead to the (short term) introduction of more moisture across Eastern Australia and the (longer term) restrengthening / extension of the La Nina: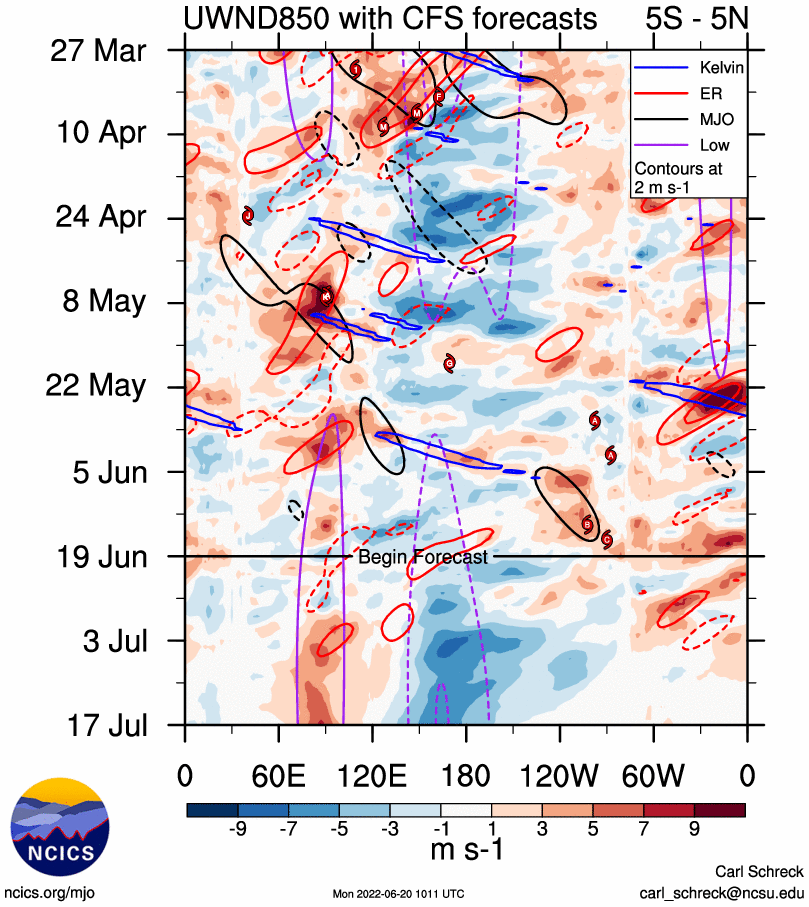 Together this combination doesn't guarantee rain, but it certainly loads the dice in favour of more wet weather. Not much to see in the models for now, but something to be looking out for over the coming weeks…
Thanks to our sponsors: Kombu Wholefoods & Snapfrozen
Images Thanks: NCIS / NOAA / CPC