We've got a monster cold outbreak moving across SE Aus over the coming days….check out how it looks in this animation from the EC model: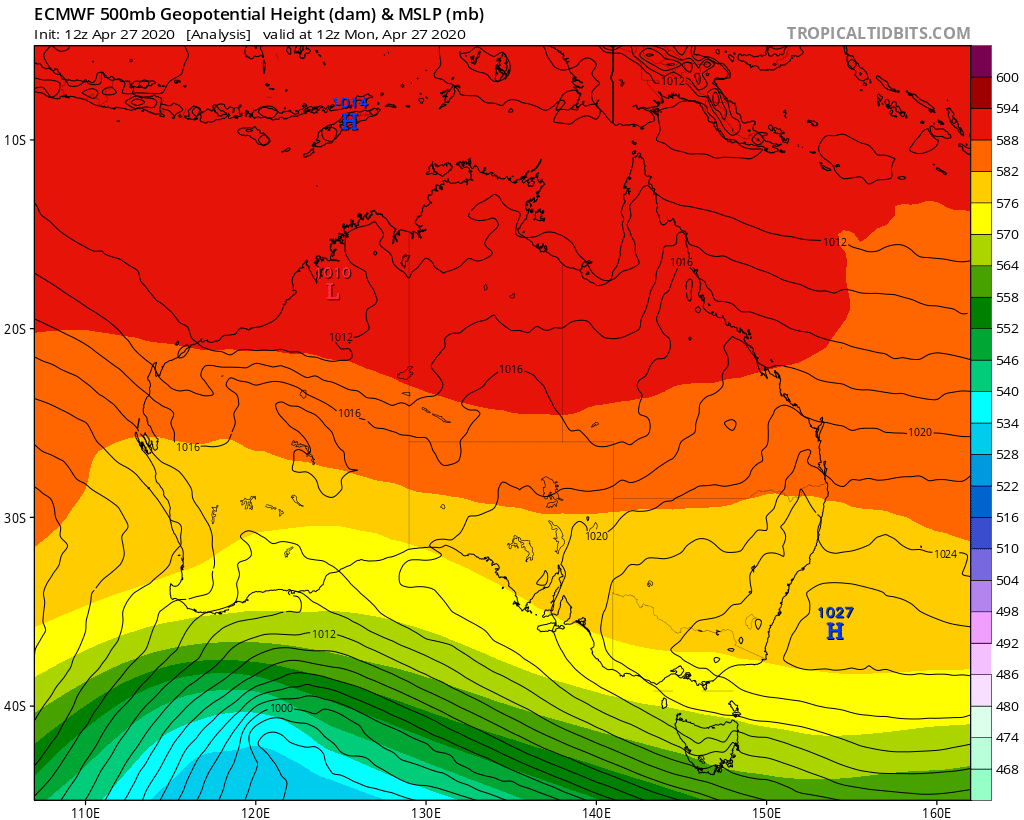 You can clearly see the cold air moving up and across SE Australia. The same system up high will also be generating a surface low to our south, and that will swing our winds through to the west by late in the week, with much lower humidity levels moving in. This system will bring some good snow down south, and also a lot of rain inland. Here's the one week rain forecast highlighting how much the inland will be seeing:
….And here is the snow forecast for the 24 hours to 10pm Friday for down south – looks like the first good dumps for the snowfields:
The same dividing range that helps generate a heap of rain for us when winds come in from the east will be having the opposite effect with wind coming in from the west – most of the rain will be on and west of the divide, and we'll see much less here on the coast.
It's actually looking like we'll be seeing average / below average rain over the next few months, but models are still forecasting it to get a lot wetter later in the year. Here's how the monthly rainfall is looking for June through next January:
Worth noting that this is a time of year where models find it a lot harder to get a handle on what is coming up. Also worth noting that models have been tending drier over the last few runs…but still a lot of time for that to change, and I'll keep a close eye and update the outlooks over the coming weeks. One thing for certain – at this stage it's certainly looking a lot better than it did at this time last year.
If you want to know even more 've been chatting with Kevin Evans from 2BBB on what we've likely got coming up – you can hear that interview tomorrow (Wednesday) between 8am and 9am. Until next time wishing you all the best.