We've had some hot weather over recent days, but nowhere near as hot (or dry) as other locations in SE Australia. This week has kicked off in a similar vein with more hot sunshine. Later on this week however we'll see a weak change move up the coast, and then likely stall across our region. This could give us some decent totals over a few days from Thursday. Here's how some of the models see the rain totals: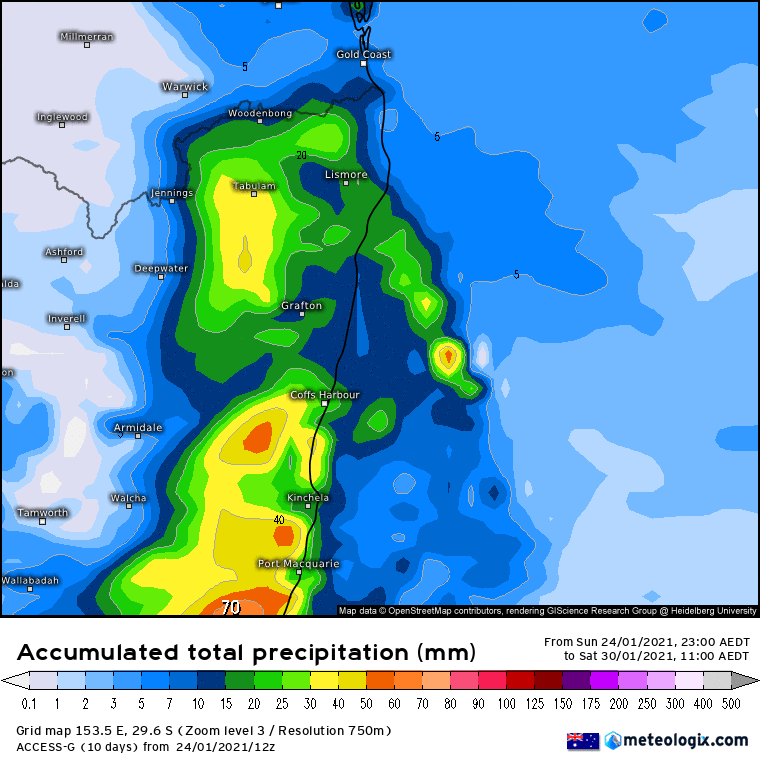 As you can see, there is some variation in the bigger totals – but all main model runs show us getting some decent totals – at least enough to keep it wet underfoot, with some higher totals possible on the hills.
While all this is kicking off we'll also see the tropics really kicking into gear to our north. It looks like we could see at least one, and possibly more, cyclones across the N of Australia by late week. The first of these in the Gulf of Carpenteria is already starting to form. Here's the current view up there: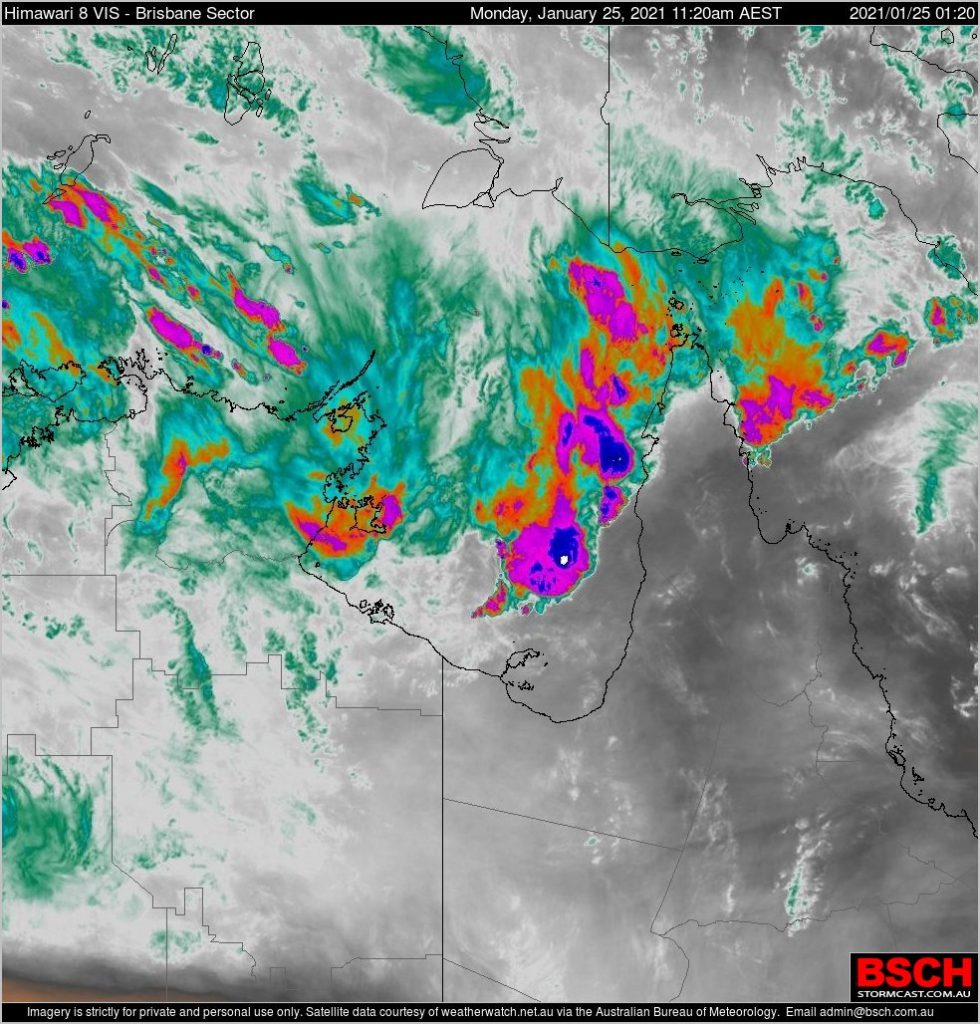 You can see the brighter colours in the middle highlighting where the convection is really happening, with curving bands starting to form to the south west. The movement of this (and other) cyclones is really unclear at this time – but needless to say the movement will, longer term, have some impact on our weather. At this time there is no sign that either system is likely to directly affect our region. We're still under a La Nina at this time, so expect to see some more tropical action over the coming couple of months however, and I'll post again if it looks like we'll see any tropical impacts across our region.
Until then enjoy the last days of the holidays, and the rain to follow late week.
Images: BSCH / Meteologix.